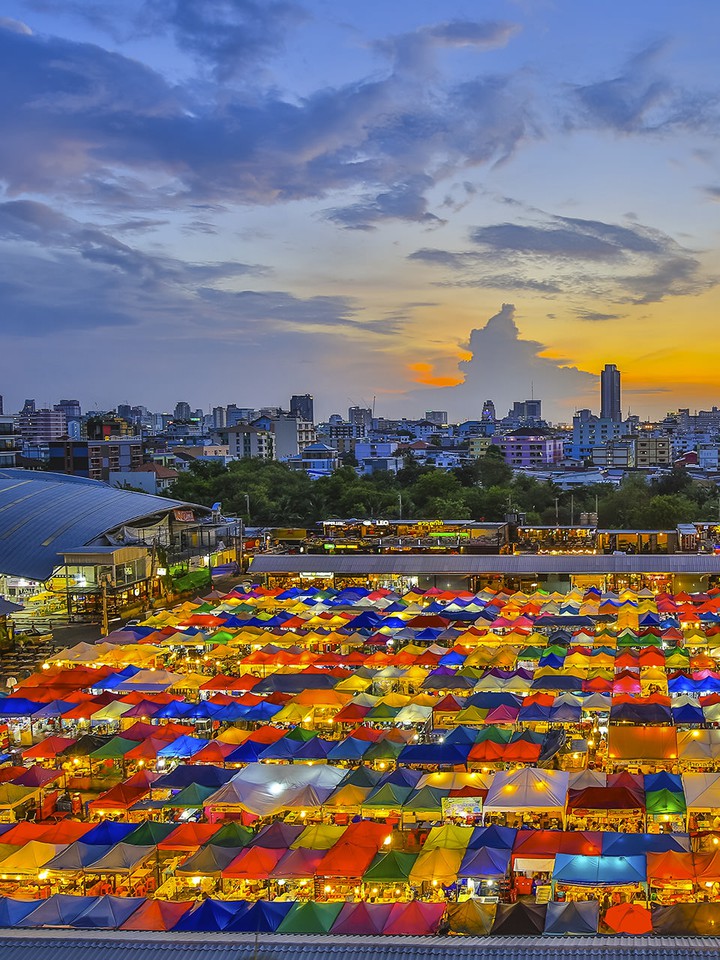 Huai Khwang Clubs & Bars
If you're a frequent bargoer, you really can't miss our top picks of Huai Khwang venues. As one of those areas in Bangkok that don't sleep, the neighborhood is a nightlife mecca after sundown.

First, take a tour around RCA, which is widely accepted as Bangkok's hottest nightlife area of all time. Even today, the long-established 'club street' continues to offer exciting entertainment to all who visit. RCA's location places it between Phetchaburi Road and Rama IX Road, making it super accessible and a popular hangout among local night revelers and tourists.

After that, we'll take you to a popular destination for Thai and international party lovers, Ratchada Soi 4, whose dazzling arrays of highlights you shouldn't miss. Plus, you can shop 'til you drop at the ultra-hip Ratchada Train Market, which offers a great selection of live music bars for the young office workers crowd.

So here's our list of the top venues in and around Huai Khwang. Wherever you're looking to party at - be it local dives, live music joints, nightclubs, gay-friendly bars, or rooftop venues - we've got you covered. Every stop on this street is guaranteed to give you a phenomenal night.
Featured Clubs & Bars
Must-visit places in Huai Khwang
ASTRO9 SKYBAR is located on top of 4-star hotel Amaranta, located a 3-minute walk to Huai Khwang MRT.…

Bars

Maldives Bar Mengjai brings the beach vibes to Bangkok with their chill, laid-back ambiance. Sit back,…

Bars
More Clubs & Bars
Discover places in Huai Khwang
Belong Bar & Bistro is located on Ratchadaphisek Soi 14. The venue features a covered rooftop, private…

Bars
Introducing Top Lists
Discover hundreds of unique places