Thailands EDM lovers rejoice - Waterzonic 2015 is almost here. The 2nd instalment of the festival will hit Bangkok like a tropical storm with famous DJs like Dimitri Vegas & Like Mike, W&W, R3HAB and Dannic.
Waterzonic 2015 is the perfect excuse to wear as much (or as little) as you want. And, with Waterzonic right around the corner, it's time to start preparing yourself. From sporty to classy, there's no such thing as too sexy or too wild for Waterzonic.
Not sure yet what to wear on that day? Let us help you out! Together with our friends from Smirnoff Midnight 100, we curated six unique outfits inspired by the fashion trends spotted at international festivals like Coachella, Ultra and Tomorrowland, each with a distinctive style for you to choose. So get excited, pick one of the outfits, put on some glitter, wrap those glow sticks around your ankles, because Waterzonic, we are coming for you!
Sexy Lacey / Casual Vacay
Sexy? The Lace will make it!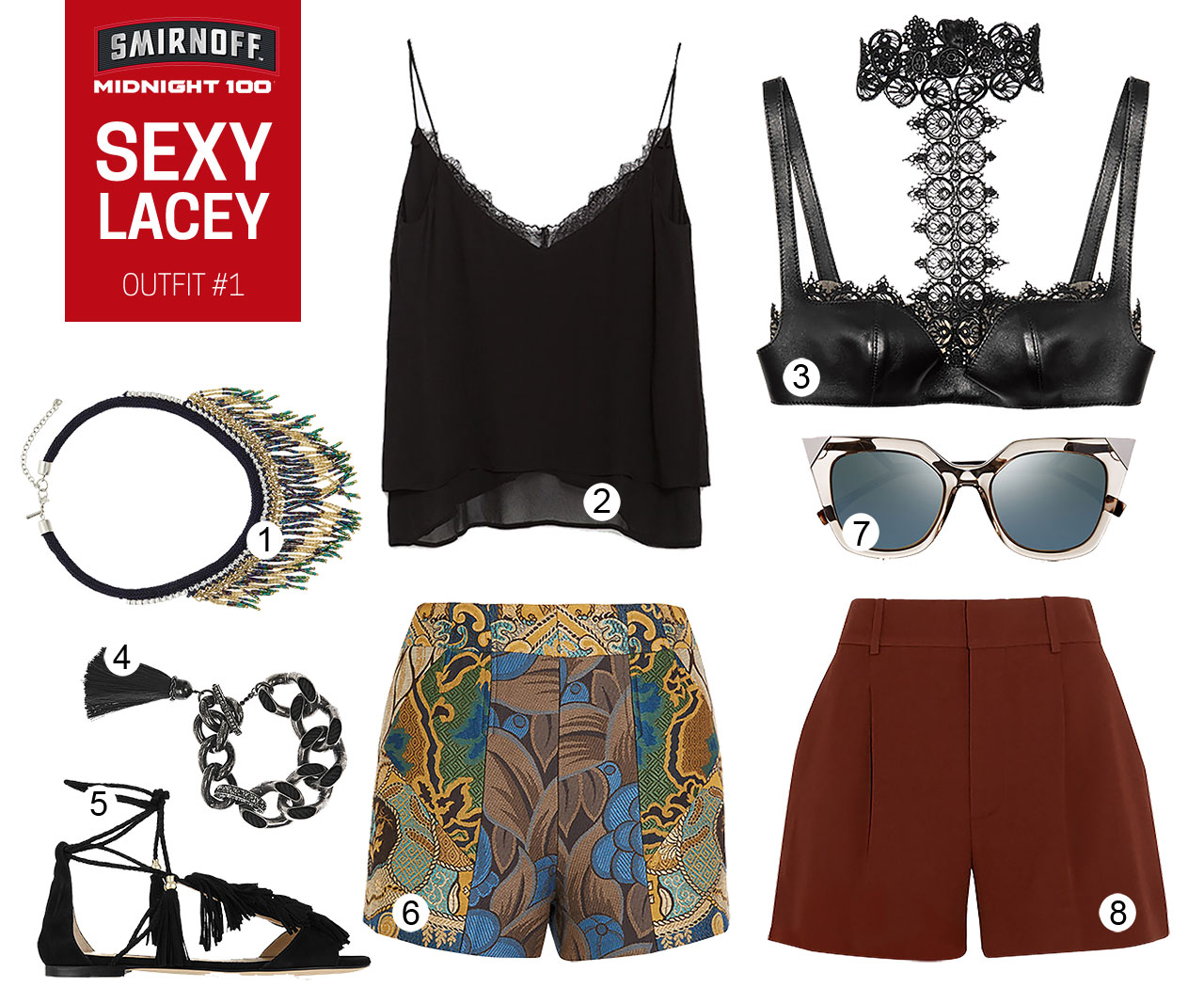 The timeless style of the lace bra will emphasize the sexiness of this outfit. Add some fringe accessories to the mix and wear it with the suede sandals. Select either the patchwork or the crepe shorts and put on the edgy sunglasses to even further liven up the look.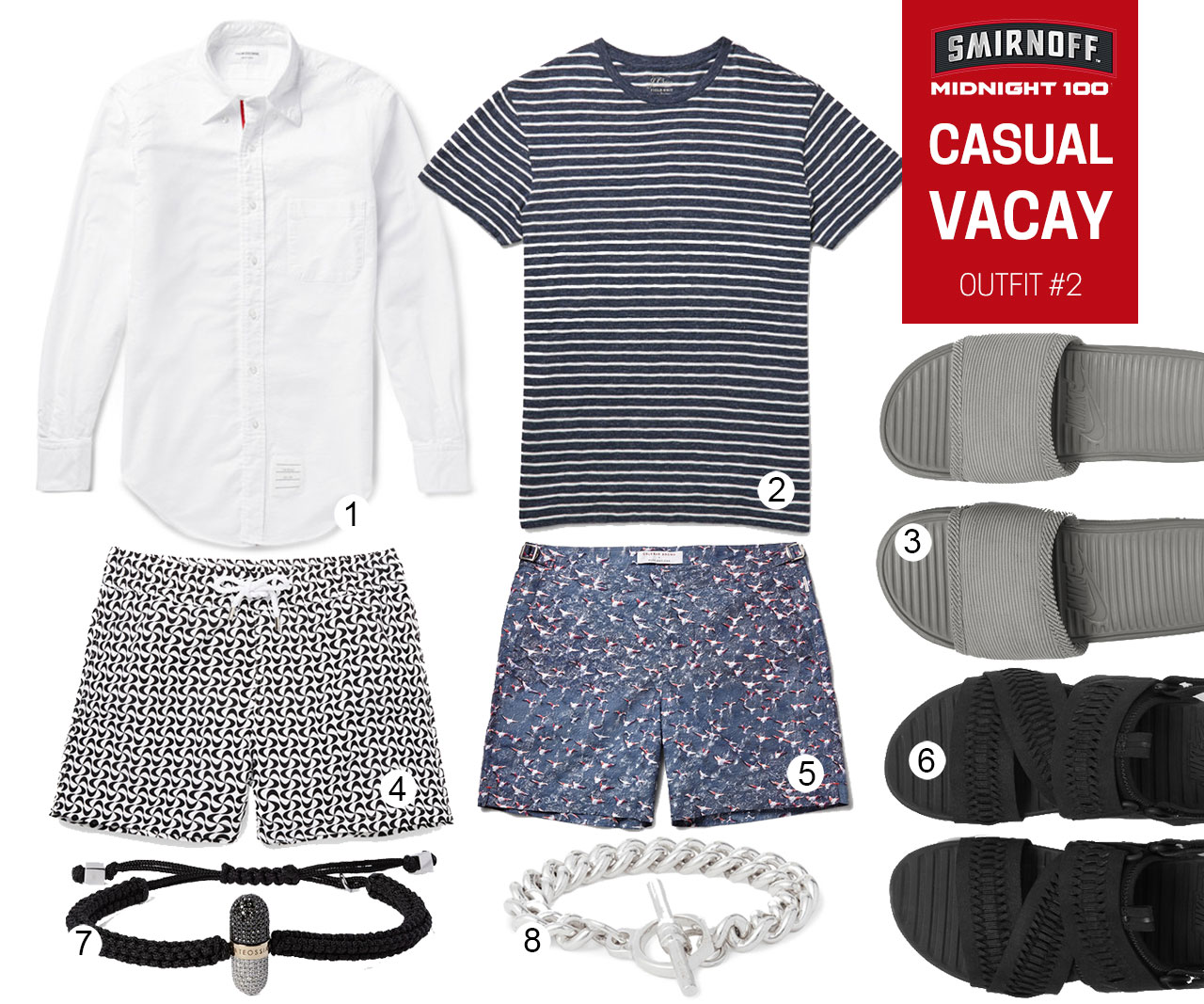 The button-down collar shirt and striped tee will give you a very beach-like look. Wear it with the printed shorts and rubber slides to look more relaxed. Combine it with either the diamond macramé or silver chain bracelet.
Lets NE(it)ON
Splash me with color!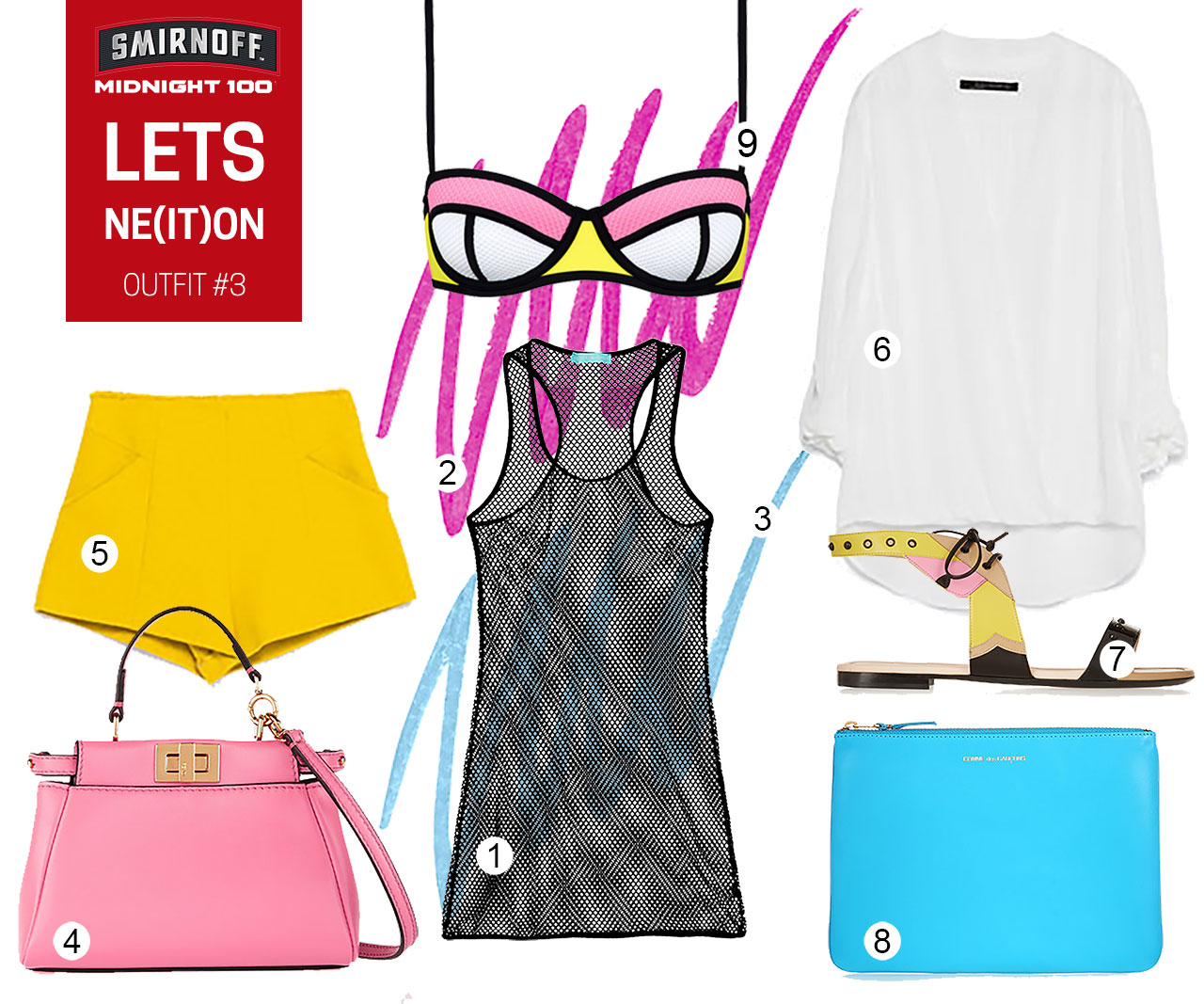 The variety of colors is the key to this look. Wearing the bold colored bikini under the white blouse or the see-through dress will give you a bright contrast. Putting on a colorful eyeliner will make your eyes pop right out of your face, but please make sure the eyeliner is waterproof for a long-lasting formula.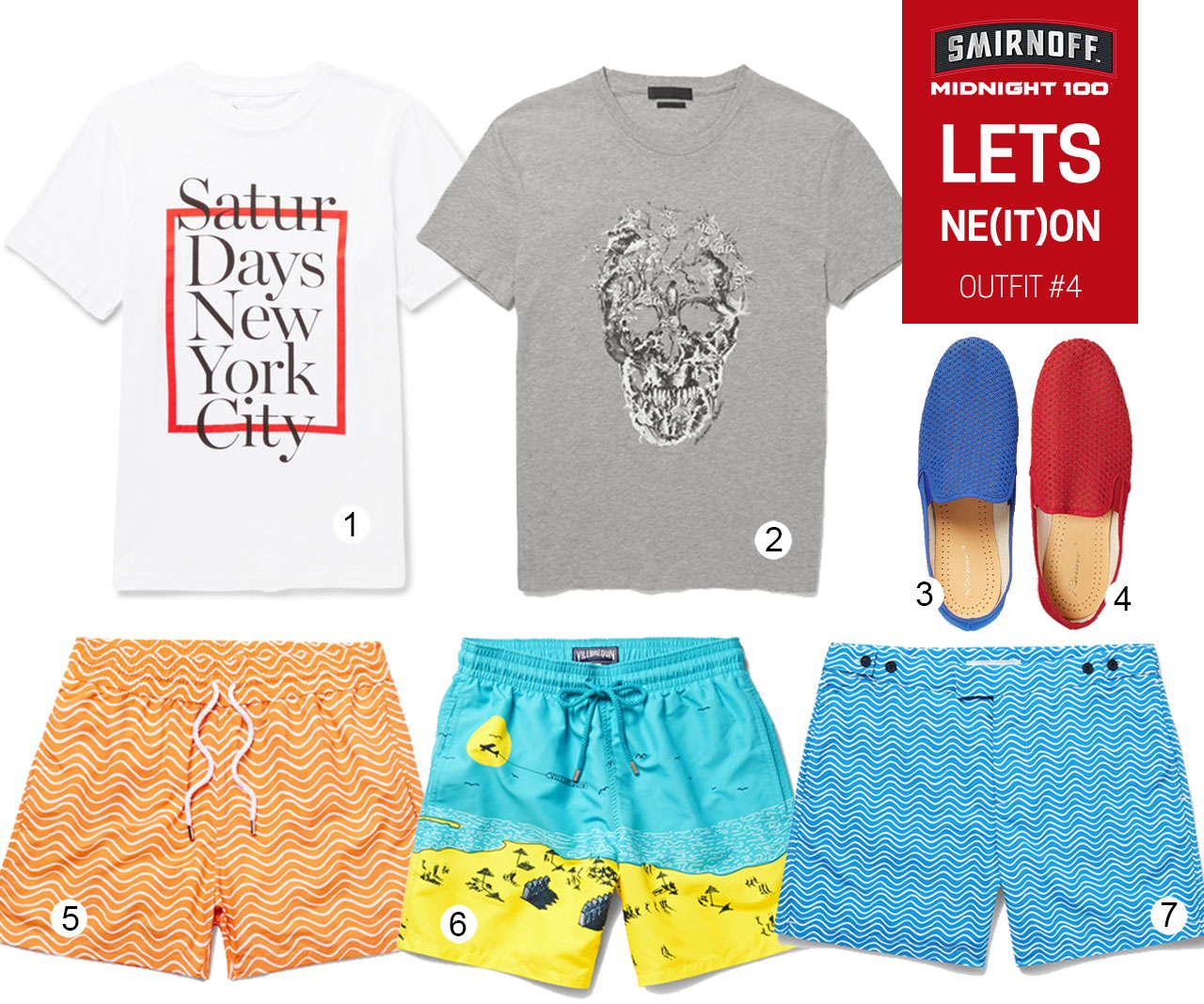 If you don't want to blend in, the neon swim shorts paired with one of the t-shirts will for sure make you stand out. Add either the vivid blue or the red slip-on shoes to complete the playfulness of this look. Want to be more wild? Add the Moorea printed swim shorts to the mix.
Sport Lux
I thought I was heading to the gym!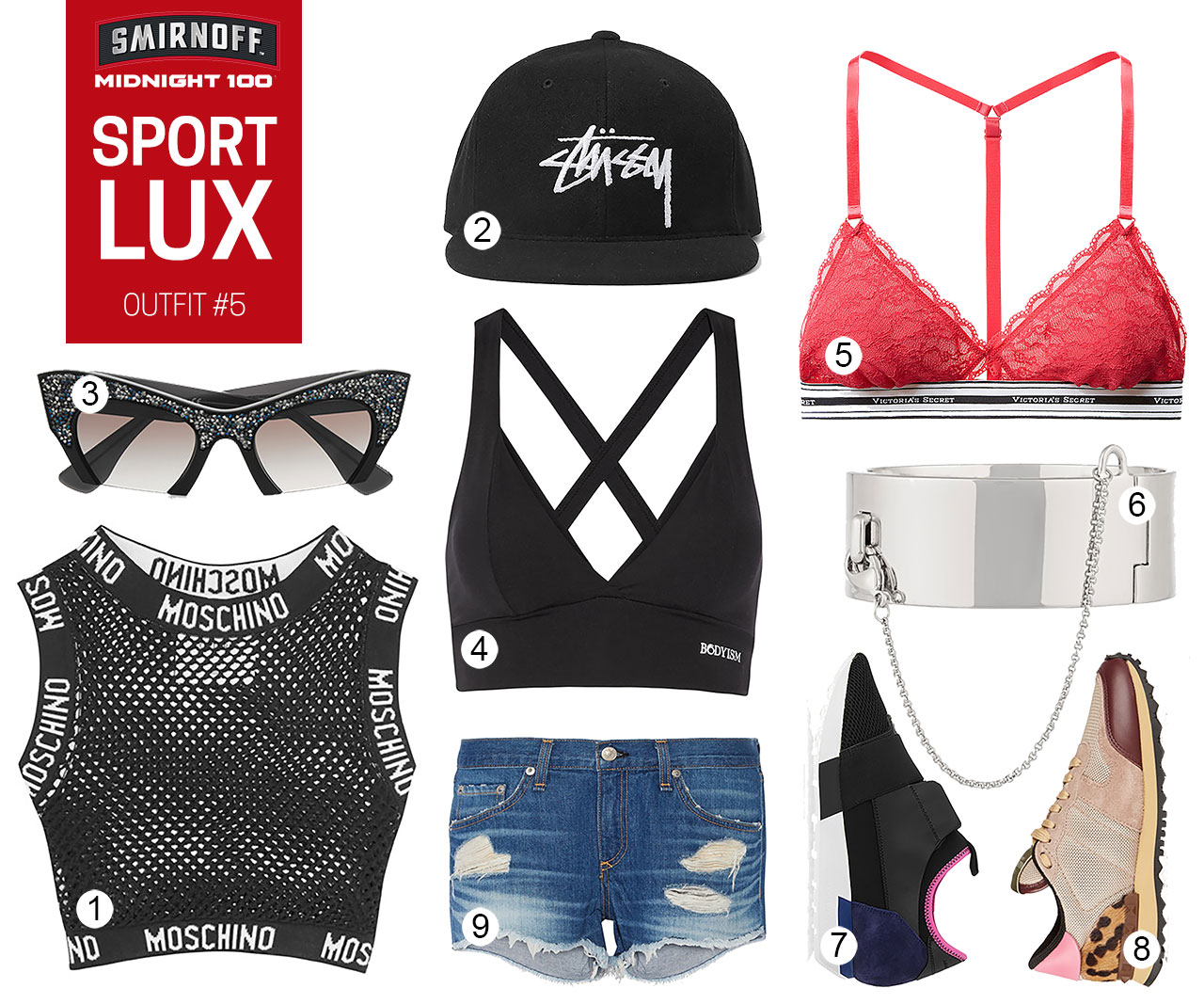 It's always cool when sportswear is a part of your outfit - it is chic and yet comfortable. Wear the see-through mesh top in combination with one of the sports bras to look pulled-together and add some accessories like the safety chain or Cat Eye sunglasses to fresh up your look! Don't forget the sneakers, they are very dance friendly!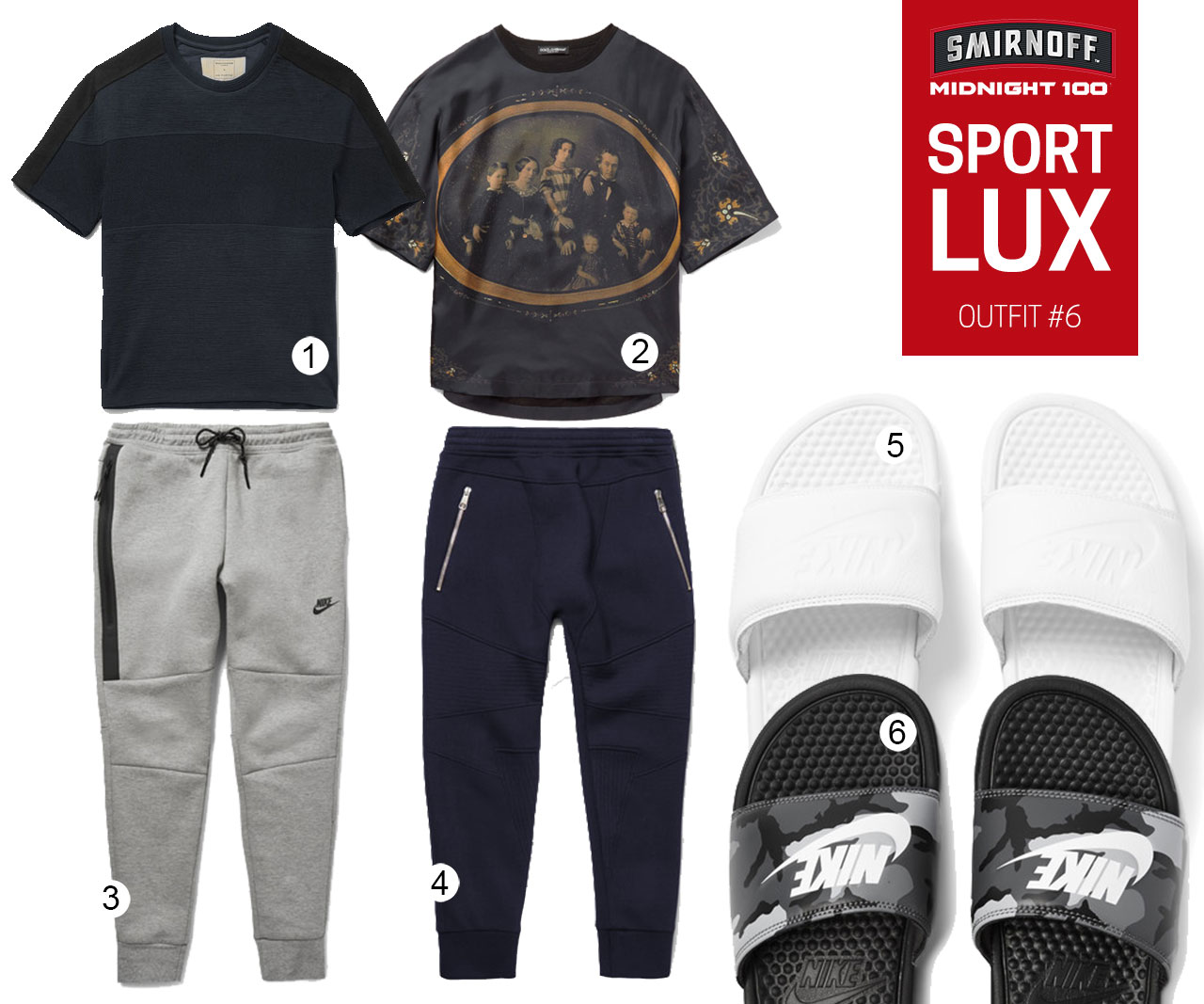 Sweatpants are a new trend and now even found their way onto international runways. They're also an essential part of the today's street style and give a perfect look for this year's Waterzonic. Adding one of the two cotton or silk t-shirts, and throw in rubber slides to make the entire outfit even more easy-going.
Accessories
Never be afraid of the dark!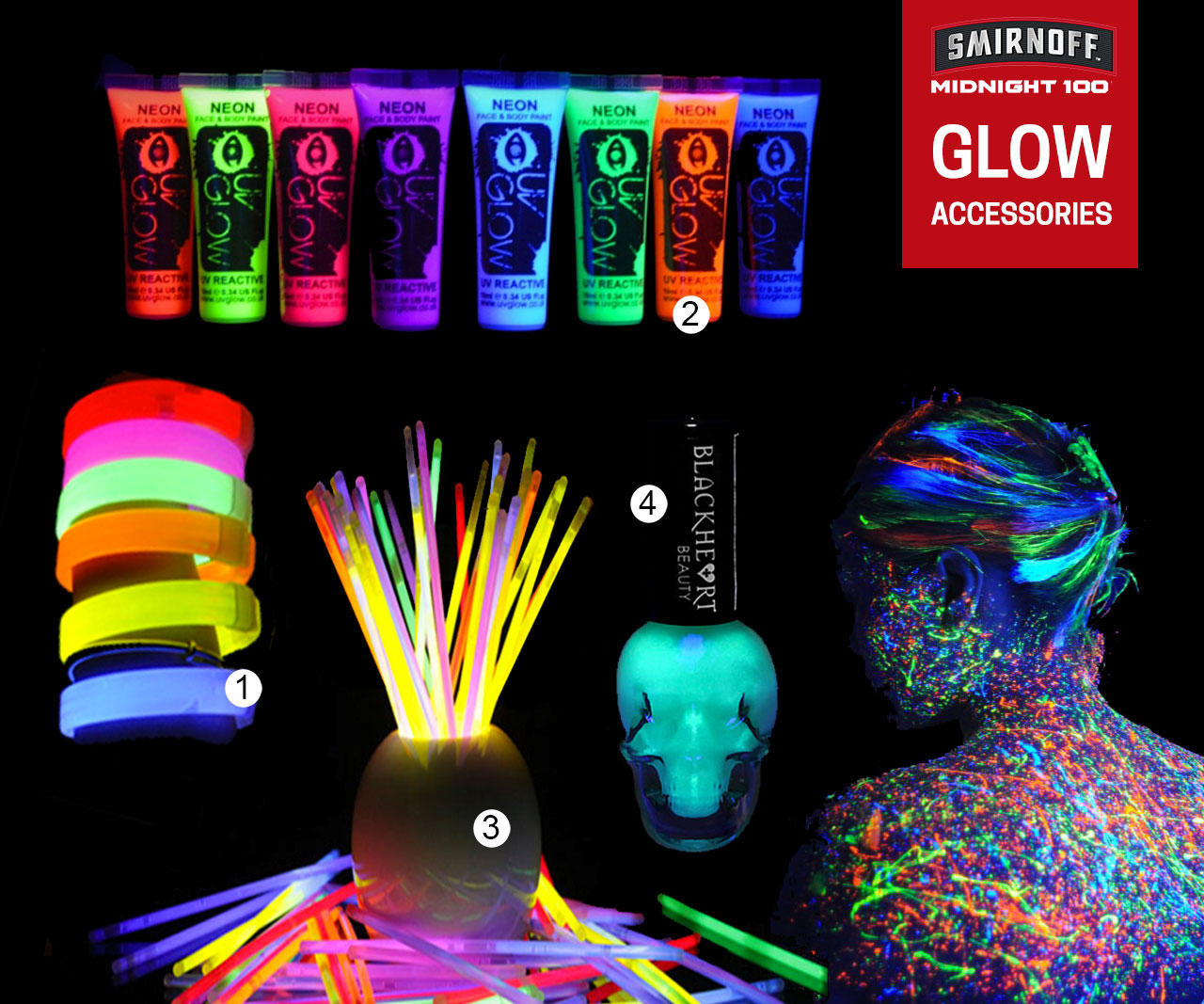 Whichever outfit you finally choose, be sure to add that special touch by enhancing it with some accessories like glowing bracelets or sticks. If you are really adventures, give bodypaint a try or use neon nail polish.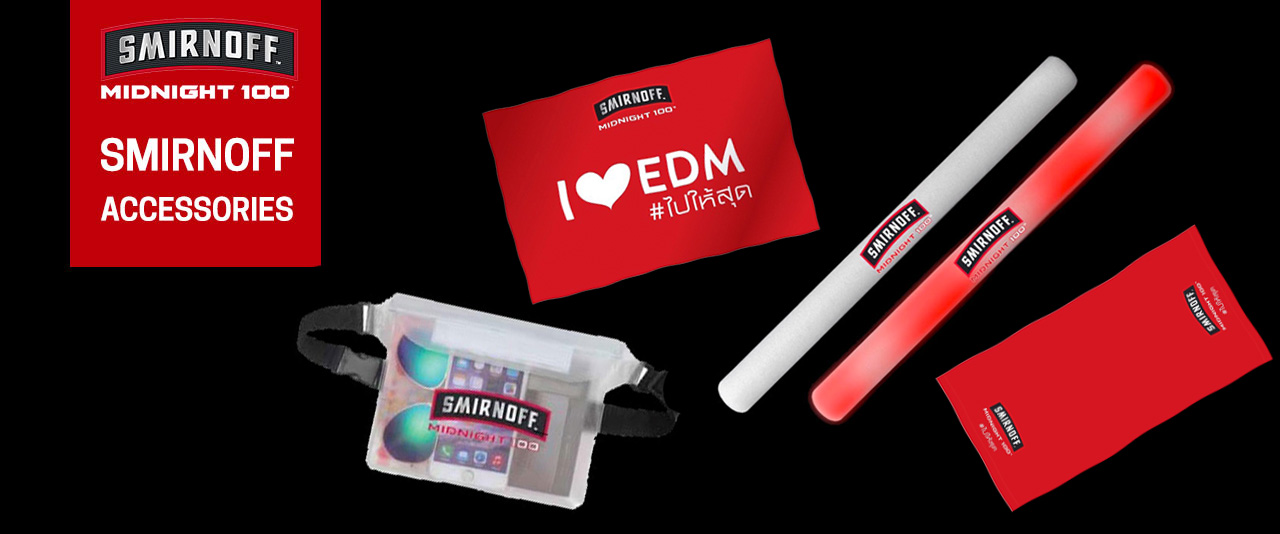 To complete your festival outfit, have a look out for one of the Smirnoff Midnight 100 activity booths where you will have a chance to get a waterproof zip bag, so you don't have to worry about your valuables getting wet. Also, be sure to get the Smirnoff flag or one of the Smirnoff glow sticks, available in red or white color.
All Smirnoff Midnight 100 merchandising will be available at their festival booths. You can get them all for free by just take a picture of you & your squad in front of the event with the best action showing that you are ready for Waterzonic, share it on your facebook with the hashtag #ไปให้สุด #SmirnoffMidnight100 #ไปให้สุด , then show it to the staff at the event. You can get them for free!
About Waterzonic 2015
Smirnoff Midnight 100 proudly presents the second instalment of the eagerly-awaited Waterzonic Festival which will take place on the 28th of November at SCG Stadium. Waterzonic will feature a huge, well-designed stage with a world-class sound system and a massive production set. Expect a high-quality lighting show with dozens of lasers and other special effects. A limited amount of tickets are still available online and can be purchased via the EventPop website.
For the latest news and announcements be sure to follow the official Waterzonic and Smirnoff Midnight 100 Facebook page.
We hope you enjoyed our Waterzonic fashion style guide. Please let us know your opinion in the comments below or share this article with your friends.