Speaking of Thonglor and Ekkamai, most people will think of nightlife because there are many famous clubs, bars and restaurants in the area where people like to go out for some drinks and to dance the night away. But did you know, there is also a hidden place where you can unleash your inner geek called "Game Over Lounge".
Game Over Lounge is a modern day playground, located at Liberty Plaza in Thonglor (Sukhumvit Soi 55). They offer many different types of games, yummy burgers and a large selection of drinks from Daniel Thaiger. Here are some details you may want to know before you visit Game Over Lounge.
The Lounge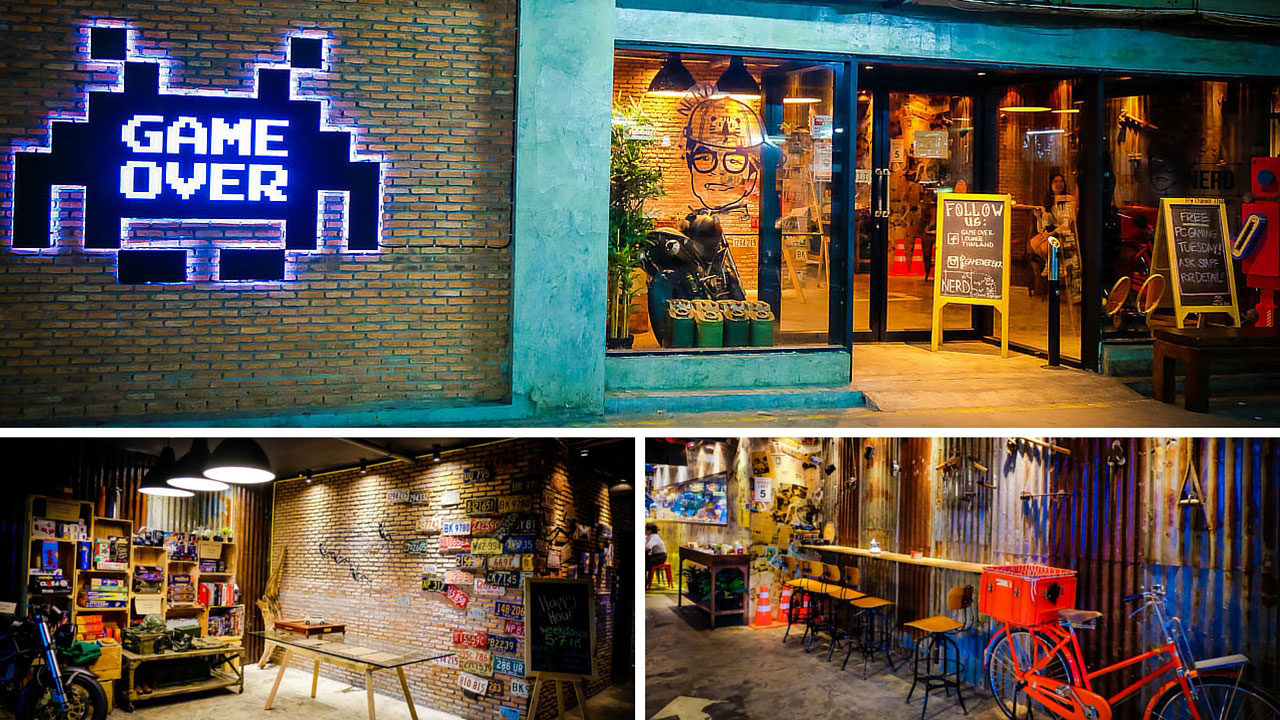 Game Over Lounge features a very playful and nerdy design style. From the walls to ceilings everything reminds you of an old factory. For example, the entrance is laid out in bare bricks and sheet metal walls. There are many board games on the shelves and other decorations that make it a great spot to pose with your friends for some photos.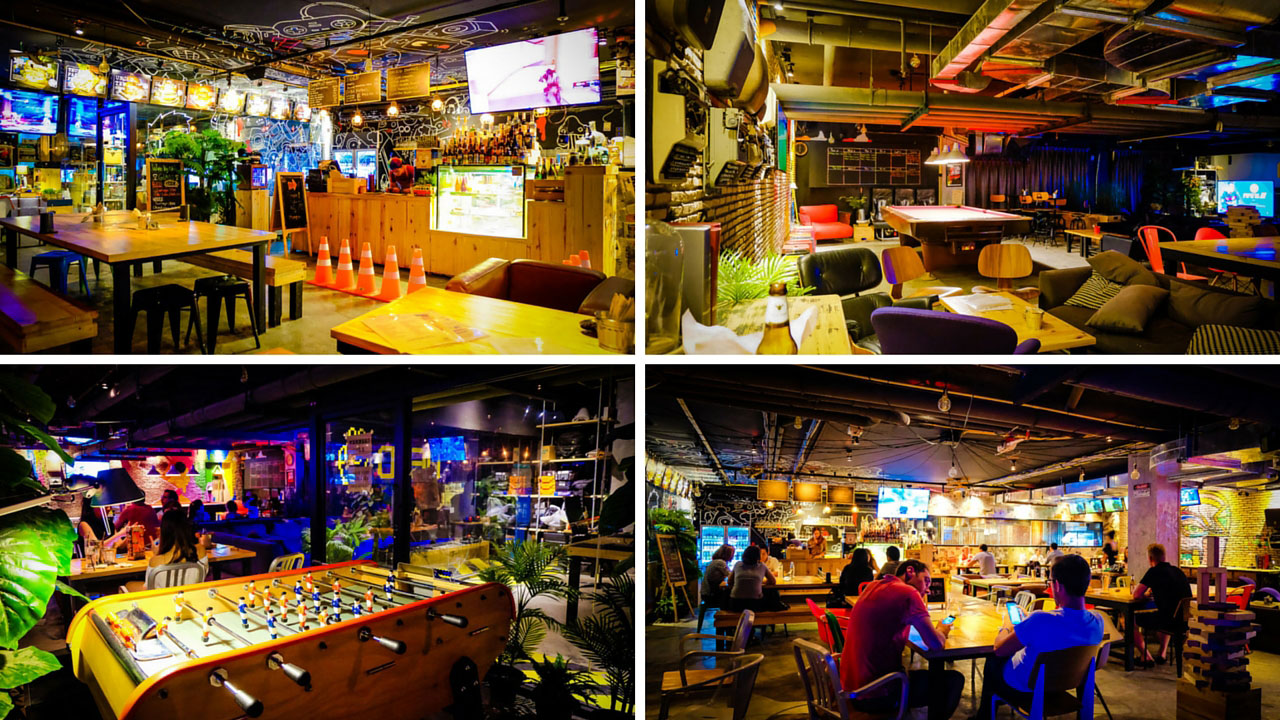 Inside the lounge, you will see numerous big tables that are perfectly sized for playing board games with your friends. There is also a pool and foosball table. Game Over Lounge is split into many small areas. Each one offers different seating options ranging from sofas, cosy chairs to bar stools.
We heard they're expanding the lounge to be even bigger so they can accommodate more visitors as the place currently get's packed every night. Warning! If you decided to play some board games with your friends, be sure to watch the time as you might spend hours here. You'll have so much fun and don't want to leave!
The Games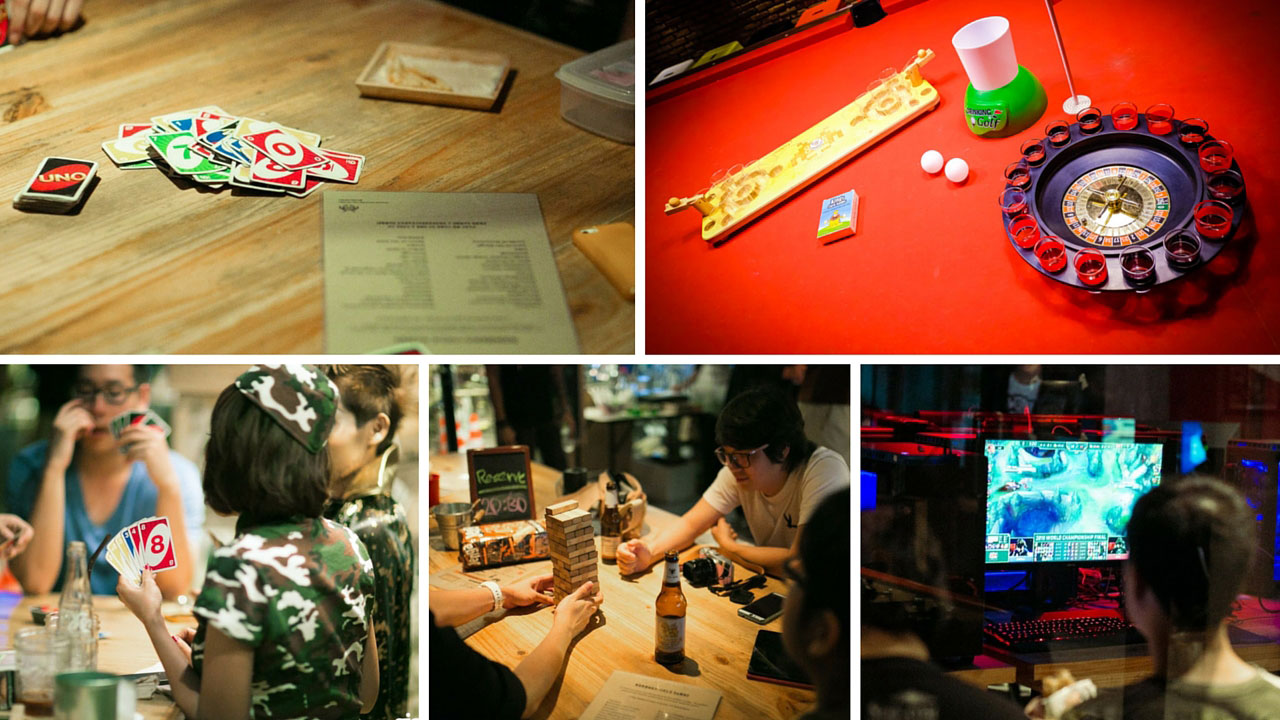 It doesn't matter what sort of games you're into; Game Over Lounge has you covered. You and your gang can play many types of console games on Xbox One, PlayStation 4 or Wii U consoles. Enjoy your favourite games on a 60 inch TV while sitting on a comfy sofa that will make you feels like you're at home. Apart from that, there are also two rooms full of computers for PC games, featuring single and multi-monitor systems.
The Lounge also offers a variety of great board games such as Monopoly, Battlestar Galactica, Scrabble, Dixit and Settlers of Catan. There are currently two kinds of games. Some that you can play for free and others who are for members-only. If you prefer to play a members-only game at least one player in your group must be a member. Just recently, Game Over Lounge added drinking games to their portfolio featuring Mini Beer Pong, Roulette, Drinking Golf and many more. Click here for full list of the games.
A non-member one-day pass cost 300 Baht and includes two hours of playtime on PC systems or one hour for console/board games. Each additional hour is charged at 100 Baht for PC games, 150 Baht for board games and 300 Baht for consoles. If you're a hardcore gamers and love to play frequently, we recommend you to sign up for one of the different memberships. For more information about membership plans, click here.
Food & Drinks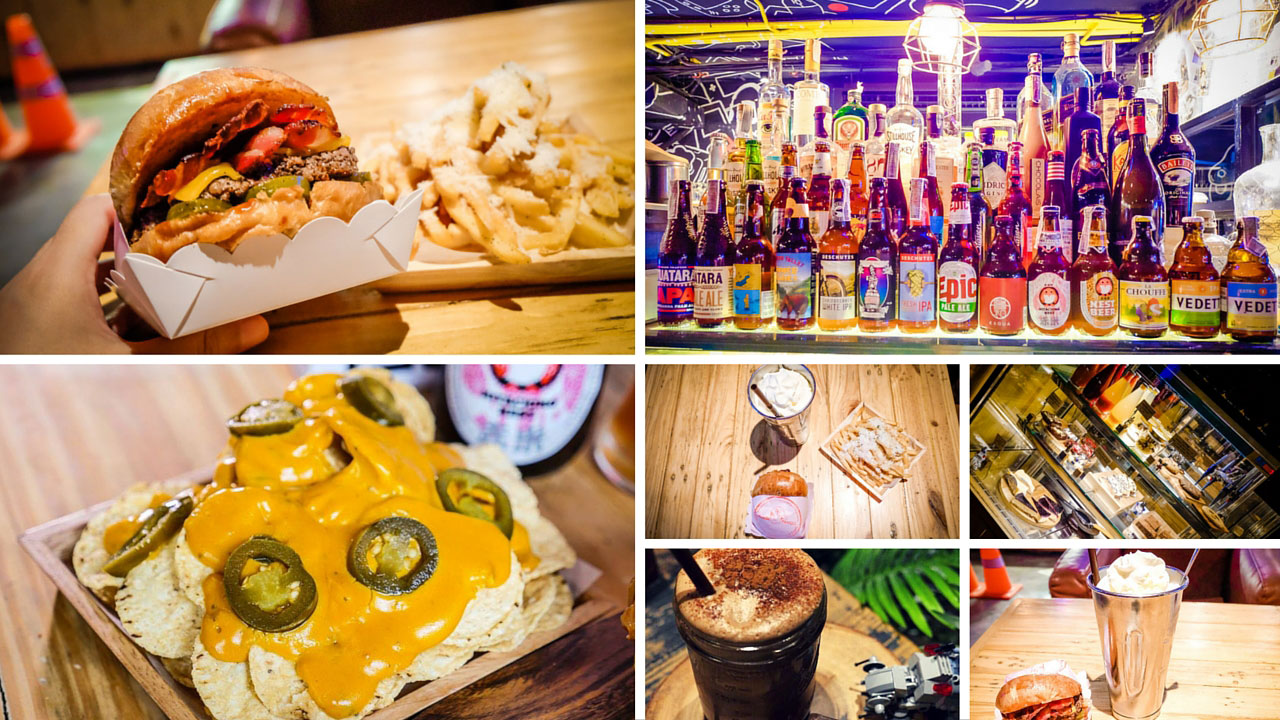 If you're visiting Thonglor often, especially Sukhumvit 38, you probably have heard of a famous burger truck called Daniel Thaiger. They're usually sold out before closing time. So if you didn't get a chance to try one of their burgers; now it's a perfect time to visit Game Over Lounge and enjoy a savory burger from NERD by Daniel Thaiger.
Try one of the recommended Beef burgers like Mr. Steve and The Cowboy. You won't regret it! Truffle Parmesan Fries are great for a side dish. If you would like to get something small, they also served some sandwiches and sweet treats like puddings, cookies, cakes and brownies. Click here to see the food menu.
The Lounge also offers various types of non-alcoholic and alcoholic drinks such as malted shakes, coffees, craft beers, imported beers, whiskeys and wines.
The Location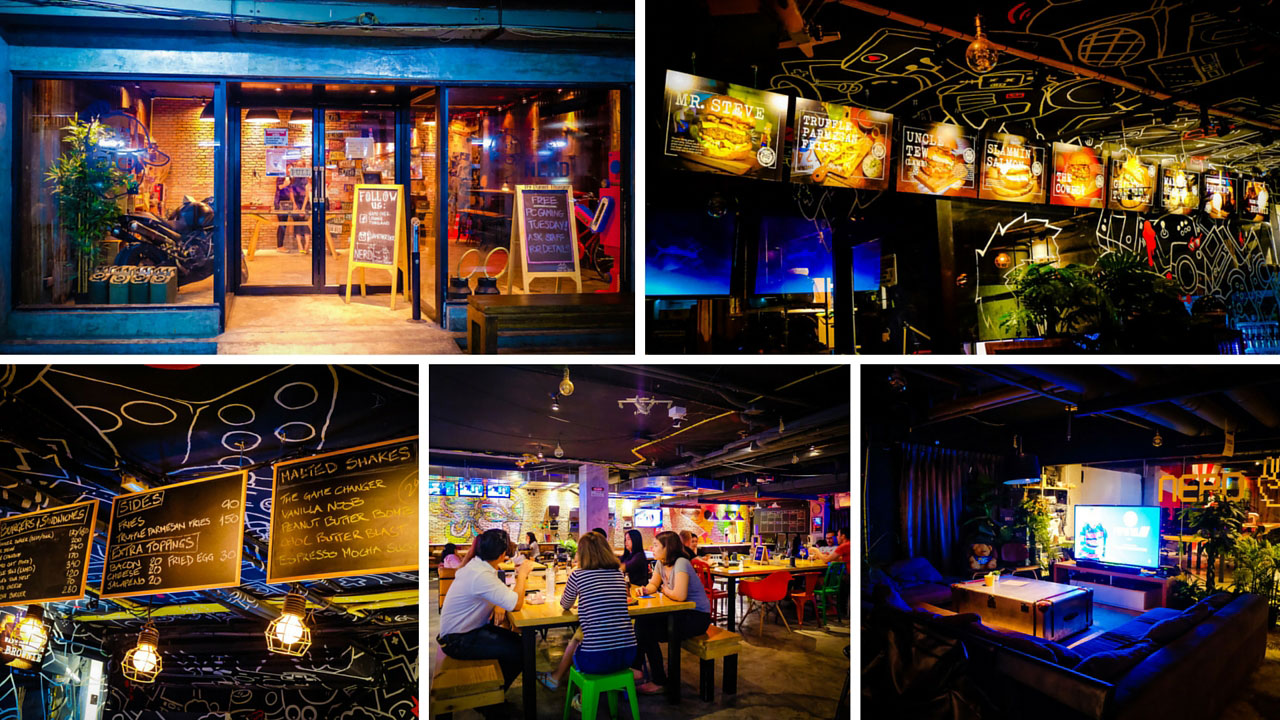 Getting to Game Over Lounge is quite easy, once you got off Thonglor BTS, you can take a motorbike taxi or the bus to Liberty Plaza. If you prefer to come by car, there are plenty of parking lots available at Liberty Plaza.
Game Over Lounge is open Tuesday to Sunday from 11.00 to 02.00, but the kitchen will close around 23.30. Make sure you follow Game Over Lounge Thailand and Daniel Thaiger on Facebook for the latest news and special promotions.
Conclusion
Do you miss those childhood memories where you spend time with your friends, having fun, eating and drinking while playing video and board games? Then Game Over Lounge is the right place for you. If you still have the energy after spending an evening at Game Over Lounge, just hit one of the nearby bars or clubs in the Thonglor area.
Don't forget to share this article with your friend! And if you have any suggestions, we're looking forward to hearing from you via the comment box below.