BLINQ: Saying Hi or Bye in Bangkok Has Never Been Easier
Posted January 27, 2016
The internet has made everything so much easier. It has enabled your mobile phone to become one of the most powerful devices that can fit into your front pocket. The possibilities have been endless, only limited by the creativity of the human mind. There are apps that can have food delivered to your doorstep. There are apps that can get a ride to come and pick you up. Whatever it may be, the ability to do these things at the click of a button make things more convenient and saves valuable time – allowing you to go out more and chat up the perfect stranger. But wait, there is an app for that too.
When you think about it, the "insta" culture we have created that has given us this increased level of convenience, has taken away the magic from having to make connections with people in real life (IRL). Granted, you do not have to make a connection with your pizza delivery person or your taxi cab driver per se, but when we start taking the human connection away from the dating scene by putting courtship into an app then we risk losing the spark altogether.
Lucky for us a Swiss-based team behind a new dating app, unlike any other in the market, is trying to change all of that. Get ready to swipe right and join the "Hi" society with BLINQ.
What is BLINQ?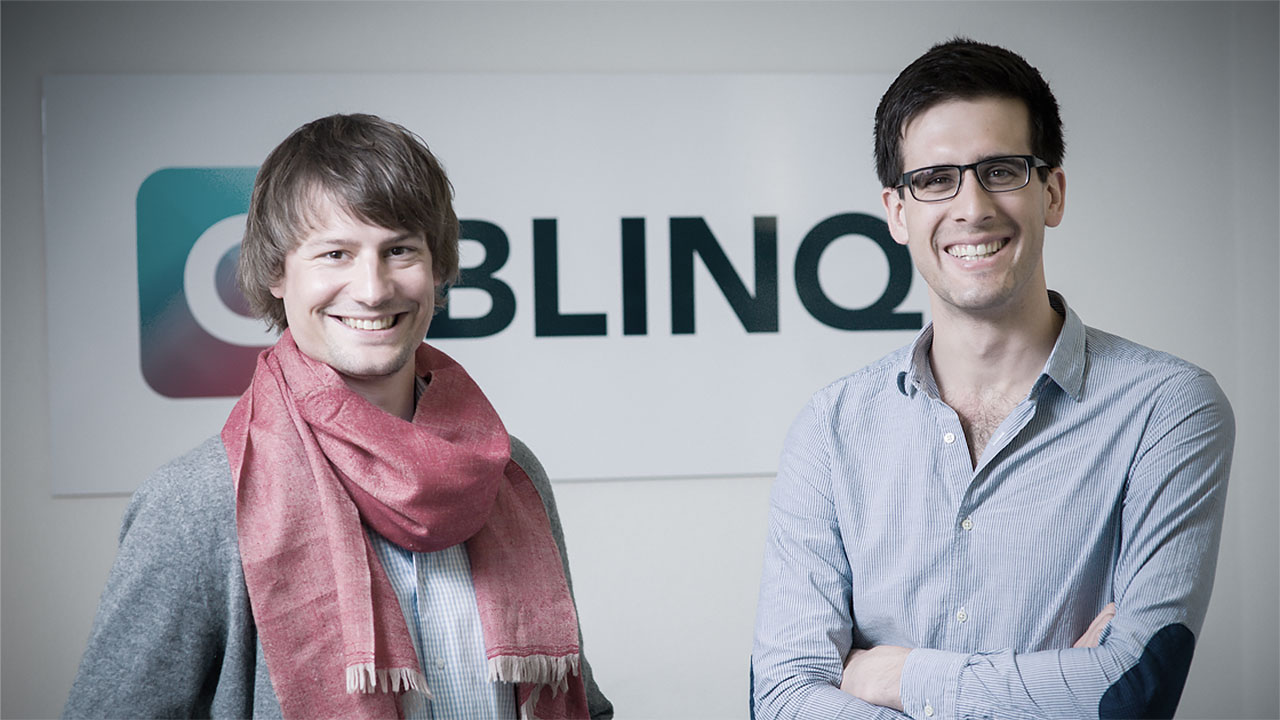 BLINQ is a free dating app for Apple and Android Devices that has recently been introduced into the Thai market. Users sorting through profiles similar to Tinder — with users specifying their gender, age, and distance requirements and then being asked to tap "Hi" or "Bye" on photo profiles of potential matches. The app has been localized so that depending on the mobile phone settings the language it displays will be in either English or Thai.
BLINQ vs. Other Dating App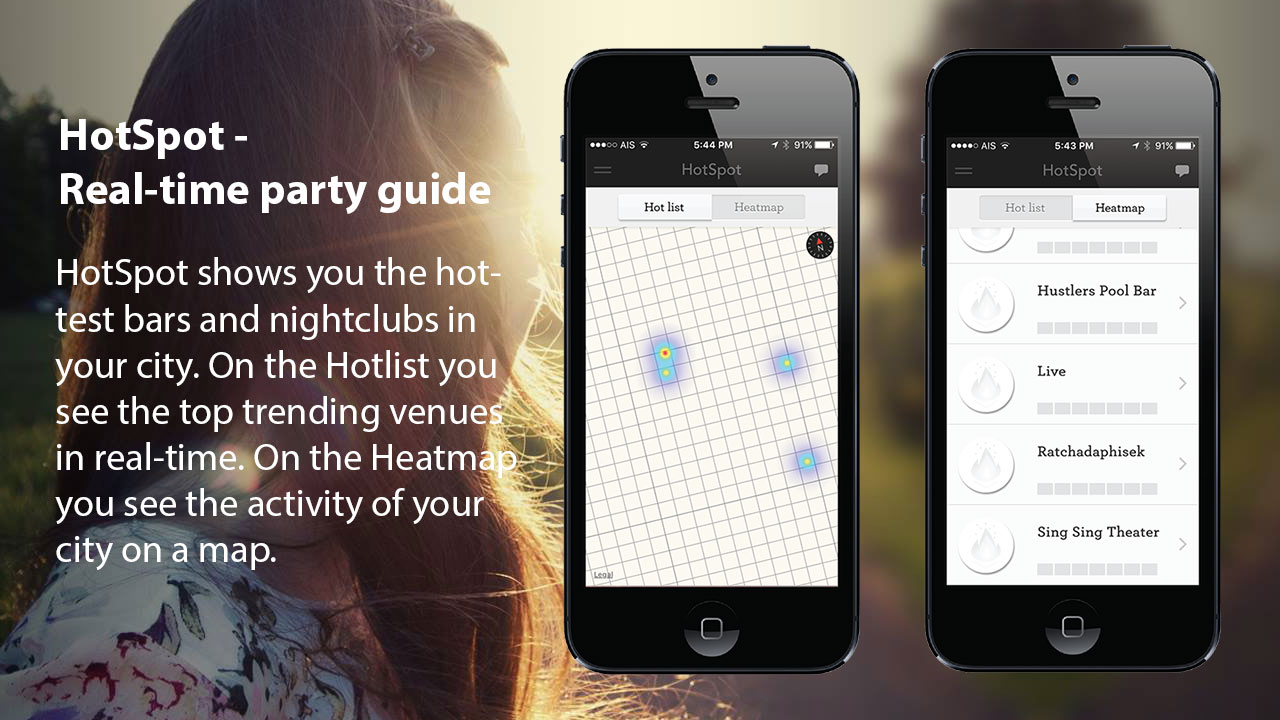 BLINQ has come up with a new twist to bring back the human interaction to the dating app game by incorporating beacon proximity technology into the mix so individuals can do more meetings IRL and less swiping. Thanks to select venues that have been installed with BLINQ's iBeacons, a new Bluetooth technology which works with an in-app feature called InstaConnect, users who opt-in will be notified if any of their matches that fit their criteria happen to be hanging out at the same location. This makes BLINQ the first mobile application to connect users passively at the right time and right place.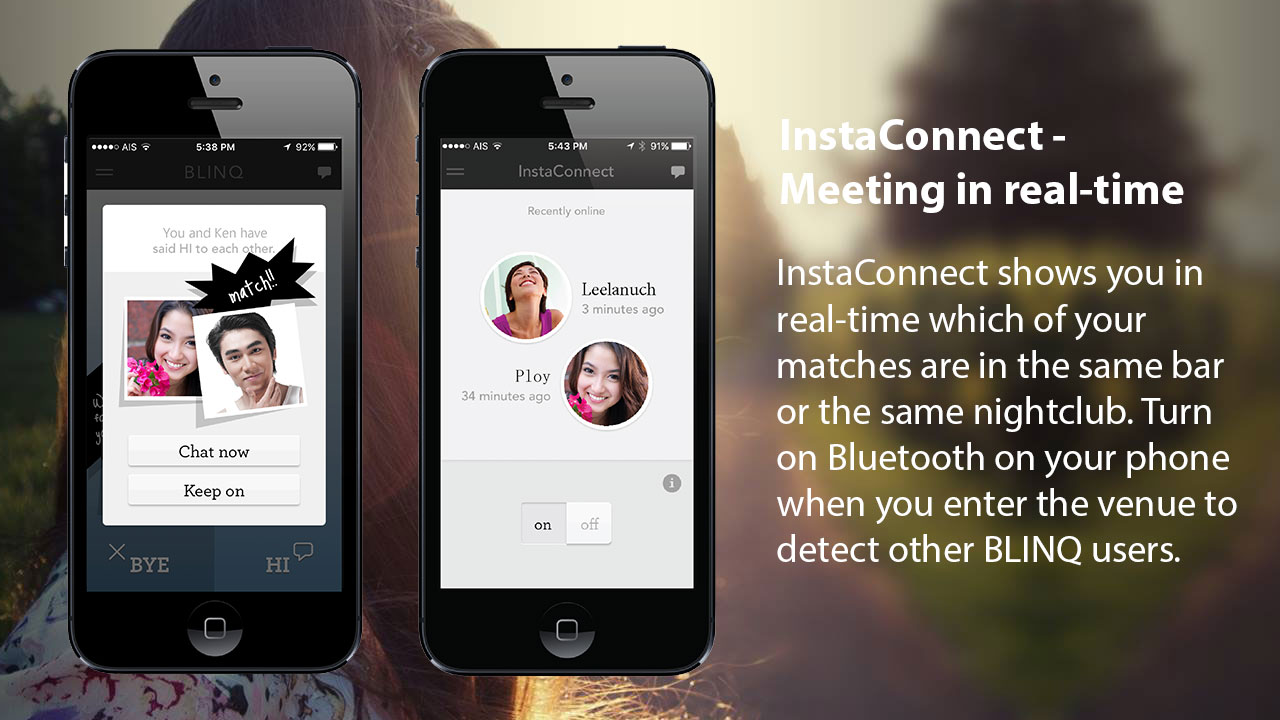 BLINQ first started installing these Bluetooth iBeacons in Zurich and has started to do the same in Bangkok. With the hope of getting more people to look up from their screens, over 100 iBeacons will be installed at well-known meeting places including local hangout spots like Live RCA and Sing Sing Theater, as well as several other secret places throughout the city. By mid-2016, the BLINQ team aim to have more beacons installed in Phuket, Pattaya, and Chiang Mai so prepare yourselves to be surprised.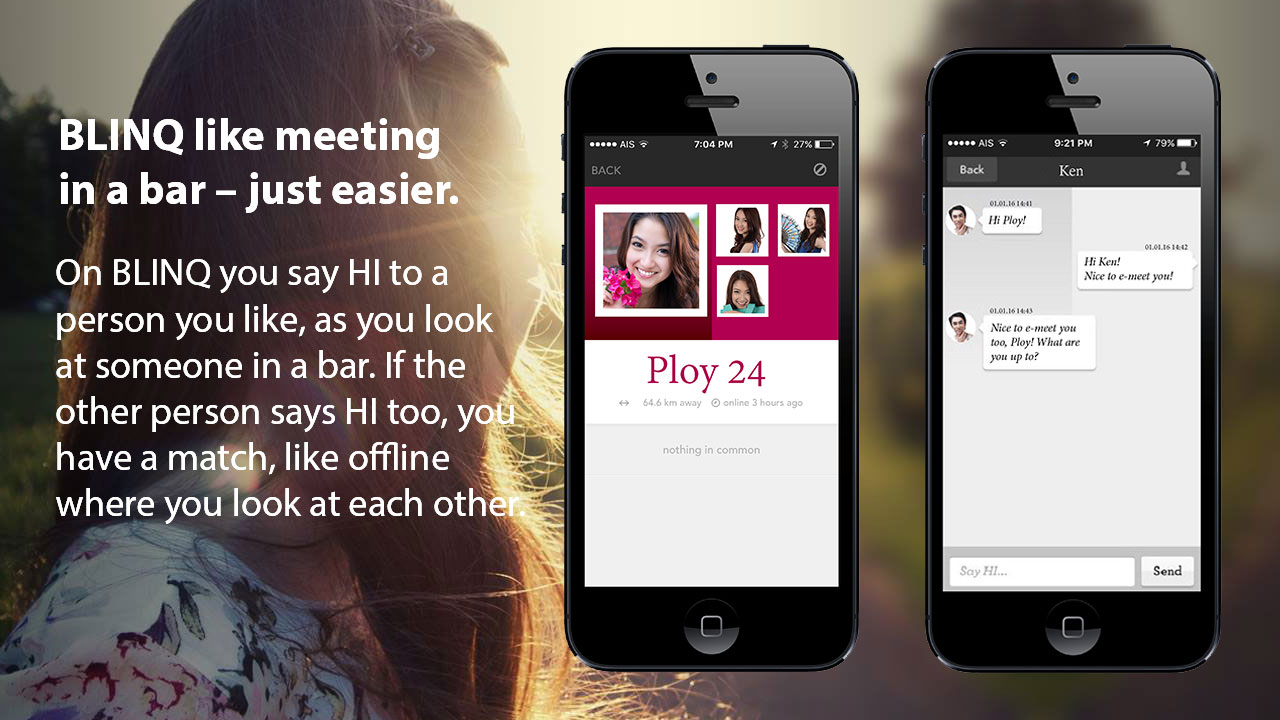 However, if you wanted in on the fun, there is a waiting list. BLINQ is intentionally building a more curated community of people than the likes of Tinder by manually approving each new user. Every new sign-up gets "vetted" by the BLINQ team who checks for factors such as their location, the number of Facebook friends they have (like Tinder, BLINQ uses Facebook as an identity layer), before approving a newbie to join. Their hope is to ensure that all the bad apples are weeded out by the algorithm that they have developed and your potential love connections will not be swarmed with fake profiles trying to scam you. Think of the BLINQ team as a good friend who is helping you filter all the guys or girls that may come your way. Beer goggles will never-ever-ever be a problem again, high five!
BLINQ's Mission
With their focus on quality over quantity, BLINQ aims to become a legitimate dating avenue for all users. "The users that we have say that we have a better community than Tinder and say they feel safer and also that they swipe more to the right than they do on Tinder," says the BLINQ team. But their aim is not to be just a dating app. With an obvious synergy that exists between dating apps and nightlife venues, BLINQ sees part of its business model as a B2B service, selling the ability for venues to encourage BLINQ users who are nearby to come inside and have a drink or two on the house by pushing out relevant offers, sweetened with the knowledge that one (or more) of their prior matches happens to be inside. Their aim is to really bring out real world interaction and give users more than a virtual experience.
BLINQ sees a great potential in increasing the chances of a meet-up by passively connecting people in the right context on behalf of the InstaConnect feature. At the moment, BLINQ makes use of the highly accurate beacon technology to notify matches if they are at the same bar or club. But this is only the first step into the future of contextual mobile dating. In the next steps, a combination of motion, GPS, and beacon location data will be used to bring people together at festivals, colleges, malls, gyms, and many more places.
Download and follow BLINQ and their team at their Facebook page or at joinblinq.com