DJ Yukie is a seasoned DJ and one of Thailand's few female turntablists. She combines great looks, with exceptional talent, both as DJ and entertainer, and has represented renowned brands such as Audio-Technica and Pioneer. She can spin any genre, prefers turntables over CDJs, and got serious skills in scratching and with the drum machine. She plays a lot of regional shows, but holds a Residency in Bangkok at Levels.
Siam2nite had the opportunity to have an exclusive interview with DJ Yukie and find out more about her!
Hi Yukie! Please introduce yourself.
Sawasdee ka! I'm Yukie Surisa, or you guys might know me as DJ Yukie! *smile*
How did you get interested in DJing and how did you get into it?
It started since I was a kid. Everyone in my family loves music, so I've learnt a lot from my dad, and my mom was also a professional singer. When I was a teenager I got interested in DJing but I had no idea how to do it or where to start, so I tried to find out and learn by myself by reading on the internet. In 2009 I got into a workshop with Pioneer Thailand and I started to DJ since then and it became a job.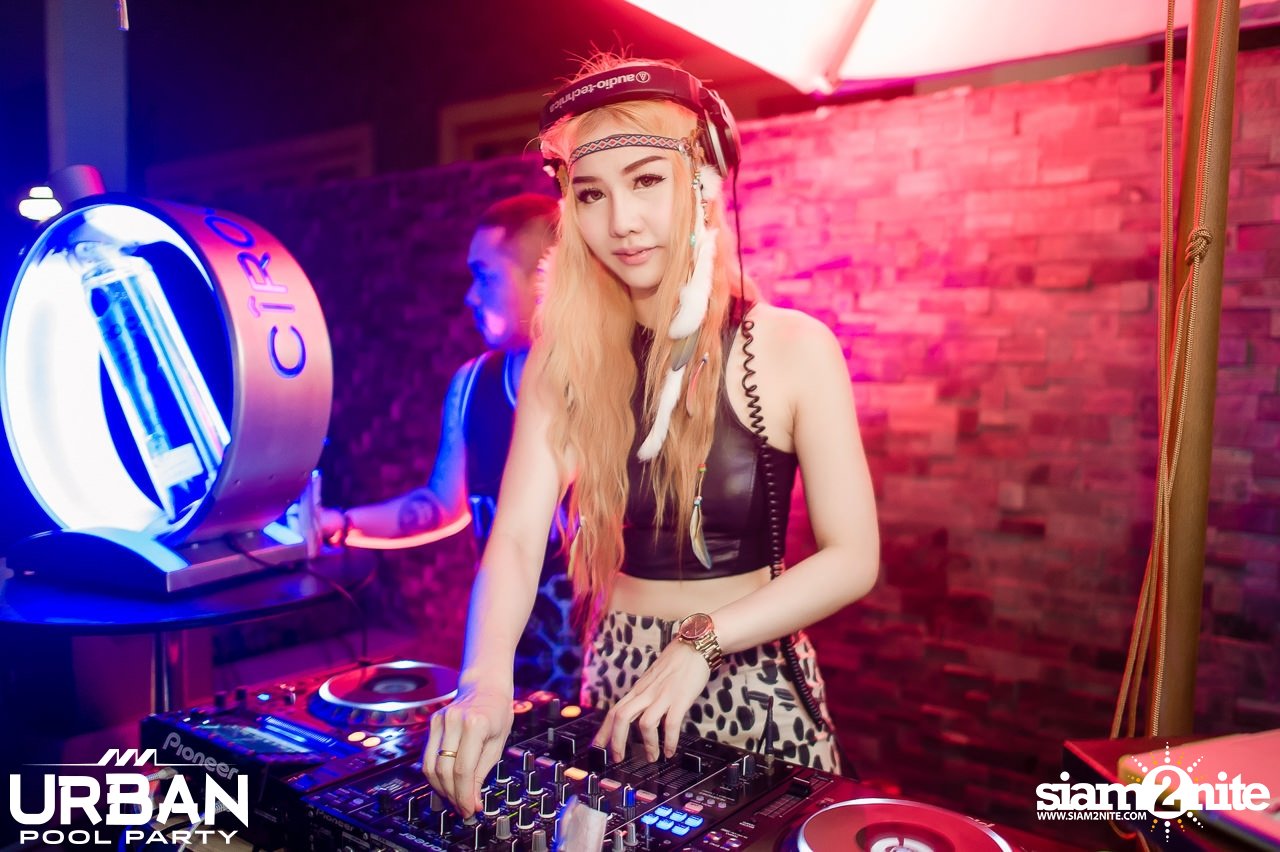 What do you think is distinct about your personality and you as a DJ?
I started from the bottom, no one knew who I was. I think it's because I'm authentic and have my own style, that people started following me. Regarding the style I play: my passion is Hip Hop, with Turntablism and Scratching. I posted practice videos on Facebook, and there would always be lots of fans engage with it give me positive feedback. I think that's how i built my following.
What kind of music do you play?
Like I said before I love Hip Hop, but I can also play electronic dance music. When I have to play EDM, I always to add some Hip Hop style into my sets.
Who is your idol as a DJ?
I like the Turntablism style, so my idols are A-Track & DJ Craze. They are very talented and can play many styles. They are also really good at adaption, mixing and scratching. I like them a lot.
Who are who you when you are not DJ Yukie?
I'm a very funny person. If I don't have to work, I love to stay home and play video games. But I also like to go out sometimes. Shopping, Eating, watching movies for inspiration and last but not least, I try to be positive at all times.
Looking at your social media, we see that you travel a lot to play abroad. What are the most important things you can't live without when you are away from home?
Umm... the most important things would be my phone and the headphone because when I get on the plane I love to listen to the songs and have my private moment.
Is there anything you miss when you have to be away from Thailand?
My fiancé! We try to keep in touch with each other all the time. *smile*
You have performed all over Asia including Hong Kong, Taiwan, Singapore, Cambodia, Malaysia, Nepal, Laos, China, Macau, Indonesia, Vietnam, Sri Lanka, Philippines and even in Europe (Switzerland). What were the best and the worst gigs you ever played and what were the funniest things that occurred during any of your performances?
I had many best gigs. That's the shows that the promoter set up the stage and everything is ready, and I can just play my set and give 100%. The most memorable gigs were when I played in Europe, because I was always afraid if the people would going to like my music or they gonna think that I'm just an Asian female DJ. So when they gave me a positive feedback it made me really happy.
The worst gig was when the CDJ was not ready or just turned itself off, that made me loosed confidence. In these moments I try to stay on the mic and talk to the crowd until I can continue to perform.
A funny moment has just happened not too long ago. I was booked to perform in Myanmar. The stage there was very big, so there was one moment that I was on the mic and went out to the front to say "Hi" to the crowd. The crowd was counting down, during the countdown 5 4 3 2 1... and then I fell off of the stage. People started to clap their hands and laughed. Just thinking about it makes me laugh too.
There are many male DJs, how do you feel that you're a famous female DJ and successful?
I don't think I'm famous. I'm still the same Yukie for everyone. I'm just trying to showcase my skill, and hope that people will accept me for it. I'm glad when people support me, especially when male DJs concede that I got to where I'm at because of my talent, and not because of my looks. My succcess comes from my shows, my talent, and my skills.
Now EDM music is getting bigger and bigger around the world. How do you see the EDM trending in Thailand?
Indeed EDM is getting incredibily popular here in Thailand, and it's great to see many organizers bringing international DJs to play here, which raises awareness for it. EDM is a broad definition and covers many genres, but these days people are educated about the subgenres and know about their music and artists.
Where can people follow you, if they want to know more about you?
On my website www.djyukie.com, and on my Facebook page DJ Yukie Thailand, everything about me is on there.
Last question! What words of encouragement can you give to the younger generation that want to become a DJ but are not yet confident enough to follow that dream?
For young people who would like to be a DJ: Don't stop your dream! For me, I think I started too late. If I start sooner, I might have grown bigger than where I am right now. If you want to try it, then start now! You can ask an experience DJs, and there are many schools teaching about DJing now. Start now and don't be afraid. I believe that everyone can do it. If you have a goal, you can reach it!