5 Reasons Why You Should Visit The Chang Beer Park at Central World
Posted November 20, 2015
Every year during November and December beer parks pop up in and all around Bangkok. The most famous parks are definitely the ones in front of CentralWorld. It's an excellent opportunity to gather with your friends in the evening, have a beer together and relax while listening to music from DJs and live bands.
Under the theme "Every Day Like Never Before", Chang features two unique beer garden in front of Central World - Chang Lifestyle Lounge and Chang Live Park. Both will have concerts by various artists such as Stamp Apiwat, Potato, Two Popetorn, Aof Pongsak and many more. The Chang beer garden is open daily from 18:00 to 24:00 (November 4th until December 31st).
Here are the five reasons why you should visit the Chang Beer Park this year.
#1 The Location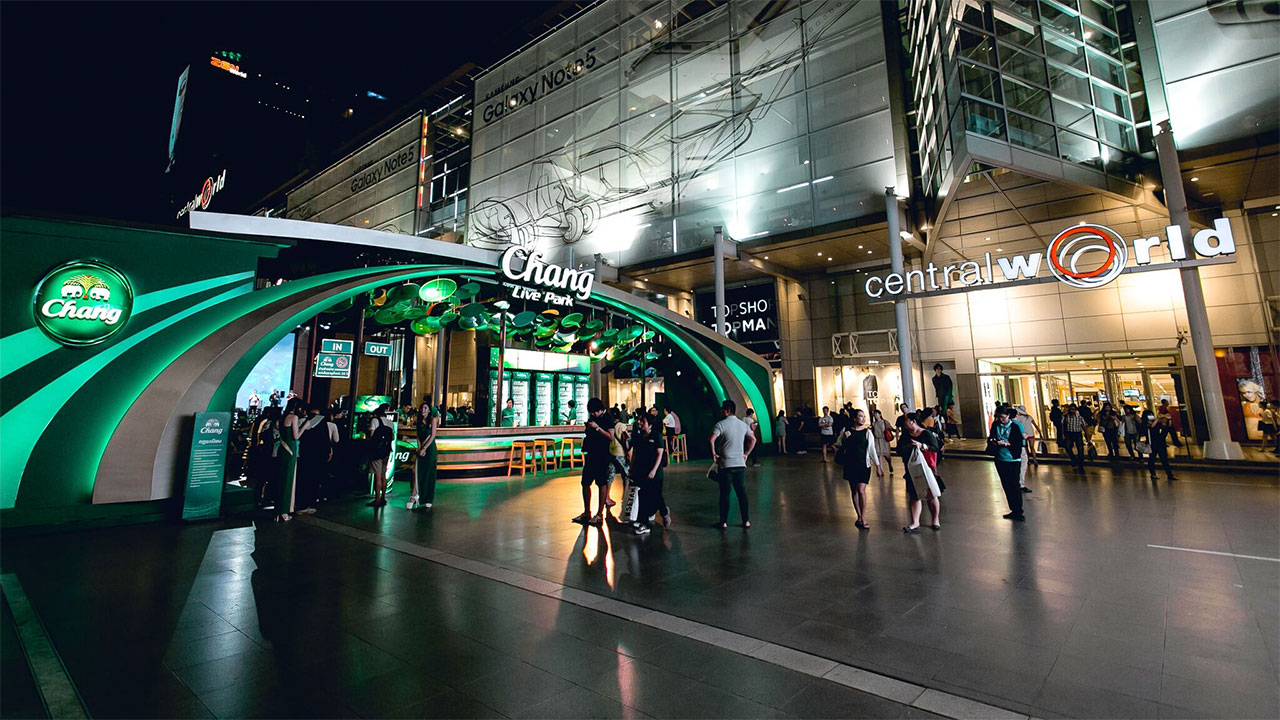 The Chang Beer Garden is located in front of Central World, a famous shopping complex, well known for many good restaurants and shops. Central World is placed at Ratchaprasong intersection between Chidlom and Siam BTS station. It's central location makes it the ideal place to meet your friends after a hard day at work.
#2 Two Distinct Zones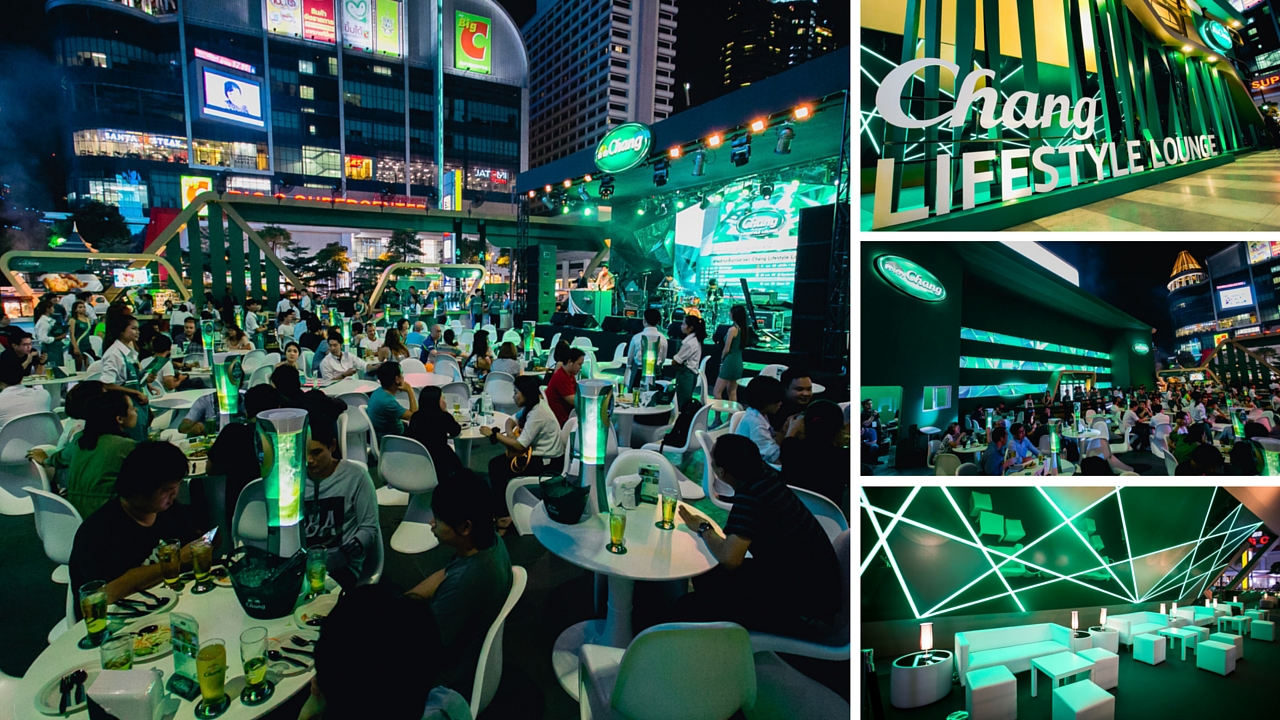 Chang Lifestyle Lounge: The Lifestyle Lounge is decorated in a modern, distinctive style with separate seating areas. The park can accommodate around 150 people, providing tables of four and a bar area. Beside enjoying ice-cold beers, the park offers a variety of finger food. During the two months, several concerts will take place at the venue featuring famous artists such as Lipta, Singto Namchok and a special New Year's Eve show by Room 39. There is also a souvenir shop, which sells Chang merchandising such as shirts and bags.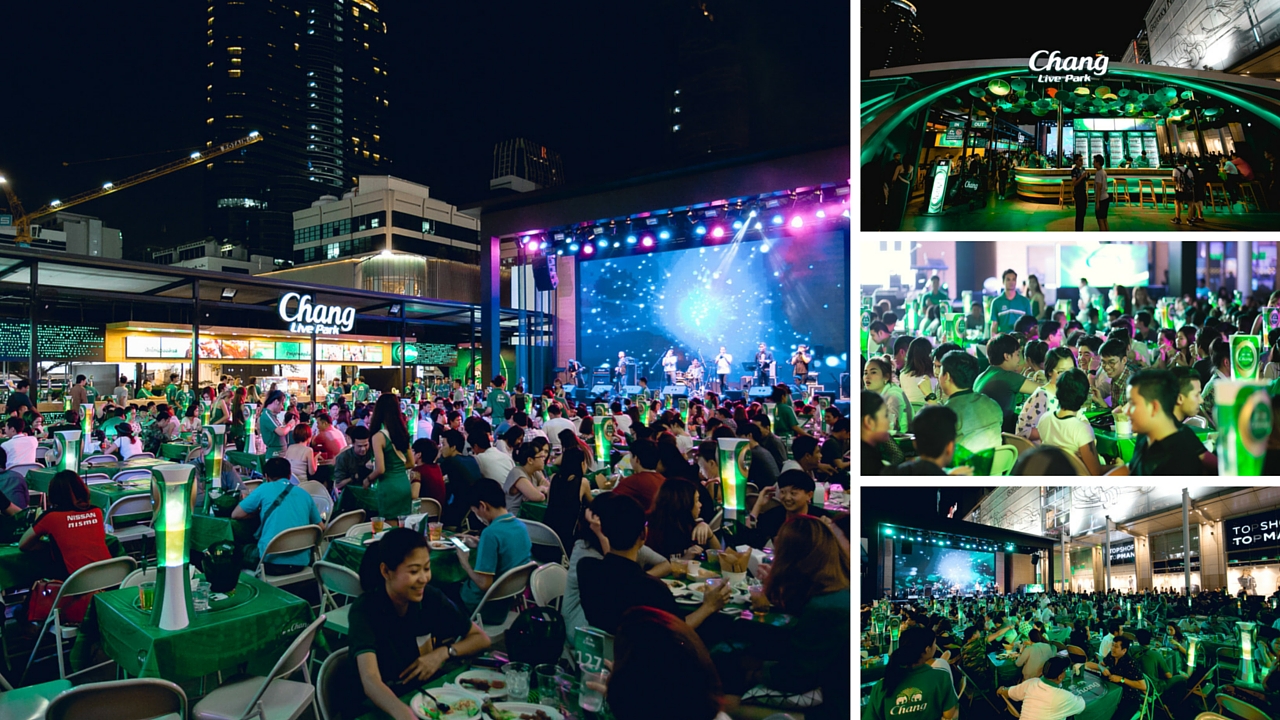 Chang Live Park: The Live Park serves the Chang signature dishes. It currently offers tables for 4 to 6 people and can accommodate up to 350 persons. The music lineup features names like Paradox, Potato, New Jew and the coaches from the popular TV show "The Voice Thailand", Jennifer Kim, Joey Boy and Stamp Apiwat. On New Year Eve, there will be a special concert by Flure.
#3 Signature Dishes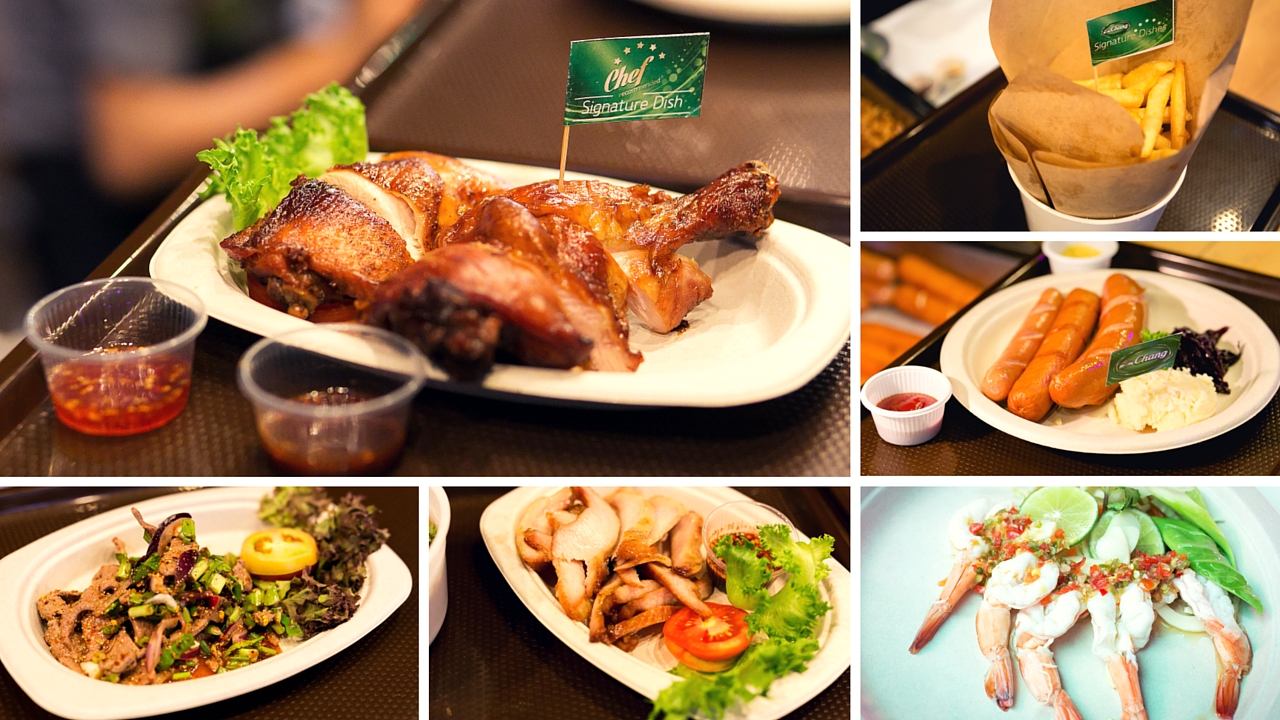 The Chang signature dishes will be served exclusively at Chang Live Park. The signature dishes include spicy shrimps, stir-fried spaghetti with pork steak, crispy deep-fried chicken and pork ribs, both marinated in beer. There are also non-alcoholic beverages available for those who don't like to drink beer.
#4 The Crowd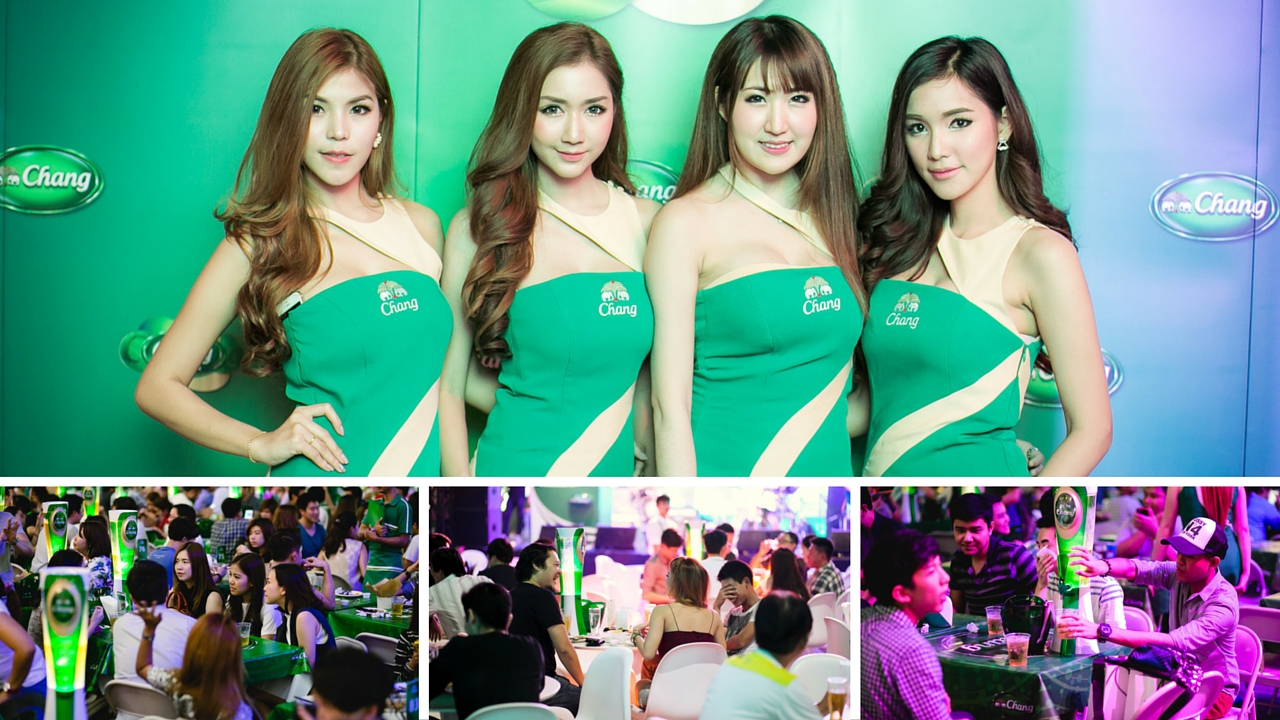 The Beer park in front of Central World is a great meeting spot for beer lovers and like-minded people. You will find both Thais and foreigners from all ages enjoying their night with their friends. The place usually gets packed, especially on weekends so be sure to get there early to reserve a great spot to enjoy the show of your favorite artists.
#5 Music Lineup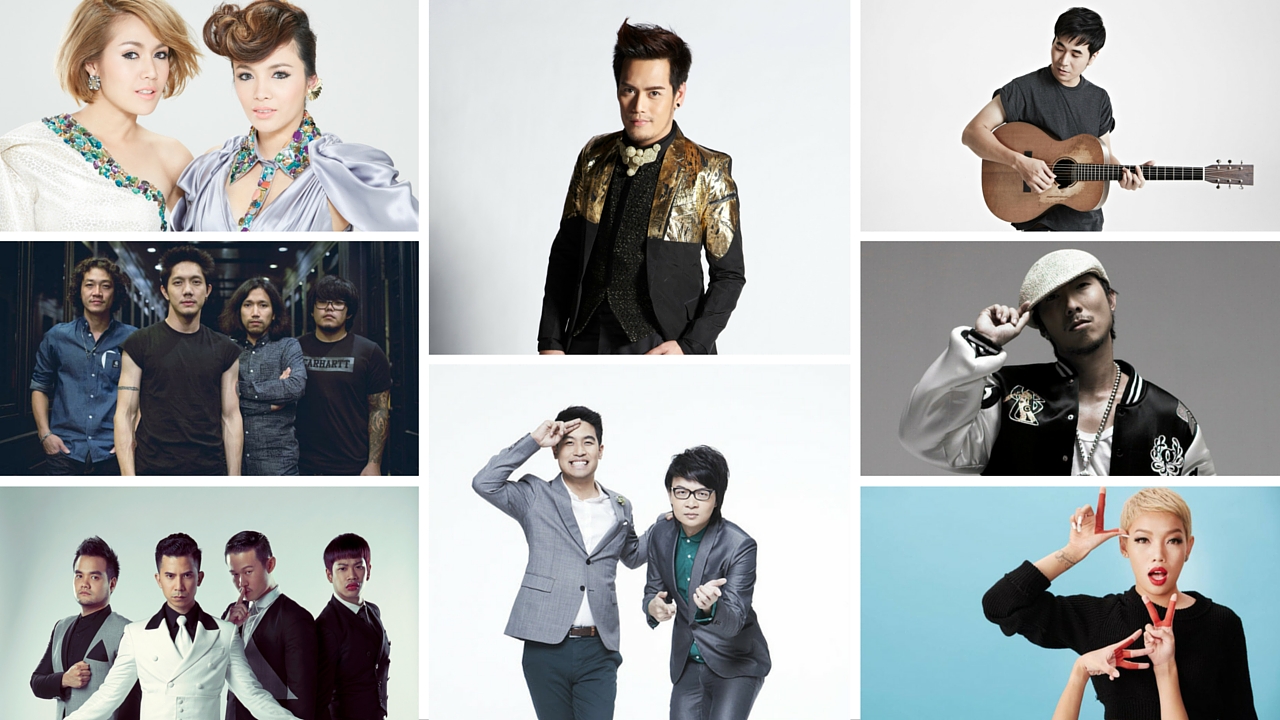 Both Chang Live Park and Lifestyle Lounge feature a diverse lineup with performances by famous Thai bands and DJs. Check out the schedule below to make sure you don't miss your favorite band:
Chang Lifestyle Lounge
18 Nov. 15 Lipta
25 Nov. 15 Sexy DJs: DJ Faahsai + DJ Roxy June
02 Dec. 15 Pijika + Praew Kanitkul
09 Dec. 15 Pango + Opor
16 Dec. 15 Singto Numchok
23 Dec. 15 DJ Spydamonkee, What dat frog + Jedie
31 Dec. 15 Room 39
Chang Live Park
17 Nov. 15 Stamp Apiwat
19 Nov. 15 Duck Night Party byWhat The Duck
24 Nov. 15 BEC Tero presents Slot Machine, 60 Miles, Better Weather
26 Nov. 15 New Jew
01 Dec. 15 Paradox
03 Dec. 15 Yumyai by Smallroom
08 Dec. 15 Instinct
10 Dec. 15 Potato
15 Dec. 15 Two Popetorn + Triumphs Kingdom
17 Dec. 15 Jazz Sputnik Papiyong Kukkuk
22 Dec. 15 Joey Boy + Sing Nua Sue Tai
25 Dec. 15 Jennifer Kim + Koh Mr. Saxman
29 Dec. 15 Aof Pongsak
31 Dec. 15 Flure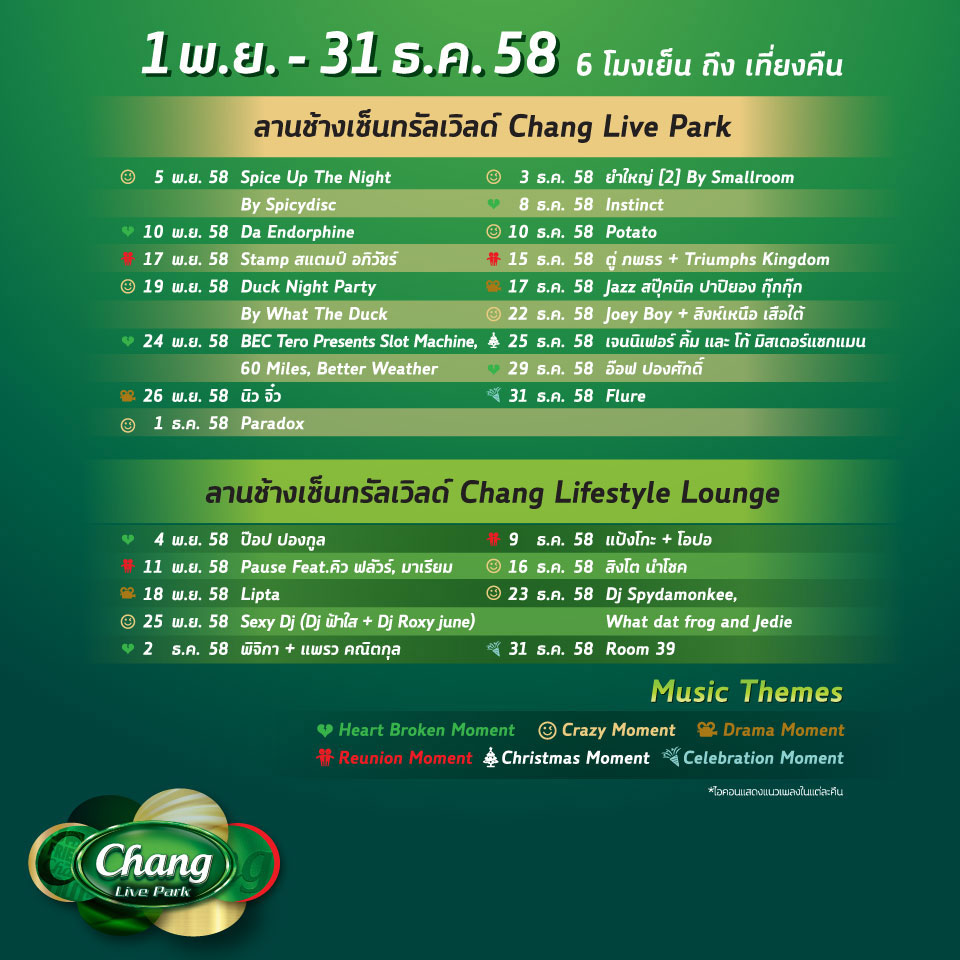 Whether you decide to visit the Chang Lifestyle Lounge or Chang Live Park, we hope you will have a great time with your friends or family. Don't forget to leave us a comment below or share this article with your friends. Have fun!