808 Festival 2015: Warm Up to One of the Top Festivals This Year
Posted November 30, 2015
When was the last time, 3 numbers meant so much to you? Maybe 191 during an emergency? Well, if you are in Bangkok on Wednesday, 9th December 2015 there happens to be a different kind of emerging emergency that you should have already heard about – but the important numbers are not 191, rather it is 808.
Returning for its 3rd installment since 2013, 808 Festival is coming back bigger, better, and bolder than ever. With a line-up that will make you salivate, the festival is in a league of its own for being able to attract the biggest names in EDM, House, and Techno. The unique two stage set-up which has been retained from last year will ensure that all festival goers are in for a treat.
Whether you are looking to immerse yourself in the sounds from Grammy-nominated superstar DJ and producer Armin Van Buuren himself or check out what top notch tech-house feels like on your skin with Jamie Jones, there is enough variety at the festival to satisfy any of your musical cravings.
As you prepare yourself to have the time of your life, let Siam2nite help you prepare for a night to remember – or not remember at all, depending on how much "support" you want to give to Singha, the main sponsors of the event…if you know what we mean ;).
So prepare your flags, balloons, or blowup…aliens, because ladies and gentlemen, the 808 ship is about to take off.
Artist Lineup
Let us begin by introducing you to the 8 different international headliners that will be making an appearance on either the 808 Stage or the Sunn Arena. We hope that this will give you a good enough warmup to prevent you from stretching your calf muscles from dancing too much.
808 Stage:
The 808 Stage will be welcoming 5 different international DJs on the night. The stage itself is designed to leave you in awe – add a few world beater DJs to the mix, and you will understand why this is a set-up definitely suitable for the main event. Prepared to be dazzled by unapologetic lighting, effects, and sounds that will reach your core.
Armin van Buuren
Currently #4 on DJ Mag Top 100, from Holland
For years now, Armin van Burren has been a household name in the music scene. As a cofounding member of the powerhouse dance music label Armada Music, AvB's list of accomplishments are second to none. Coming in at #4 this year on DJ Mag's Top 100 DJs, the Grammy-nominated DJ continues to headline shows across the Globe and still finds time to host his weekly radio show, A State of Trance, which continues to draw over 20 million listeners Globally.
One of the most exciting things about van Buuren's appearance at 808 Festival is the fact that the Dutch maestro recently released his sixth studio album in October this year. Packed with collaborations with the likes of Hardwell, Cosmic Gate, and Mr. Probz, you should expect to hear a combination of some of his all-time classic tracks mixed with A LOT of new material.
As you prepare to meet the King of trance himself, here are 4 tracks worth checking out from Mr. AvB:


Axwell Λ Ingrosso
Currently #17 on DJ Mag Top 100, from Sweden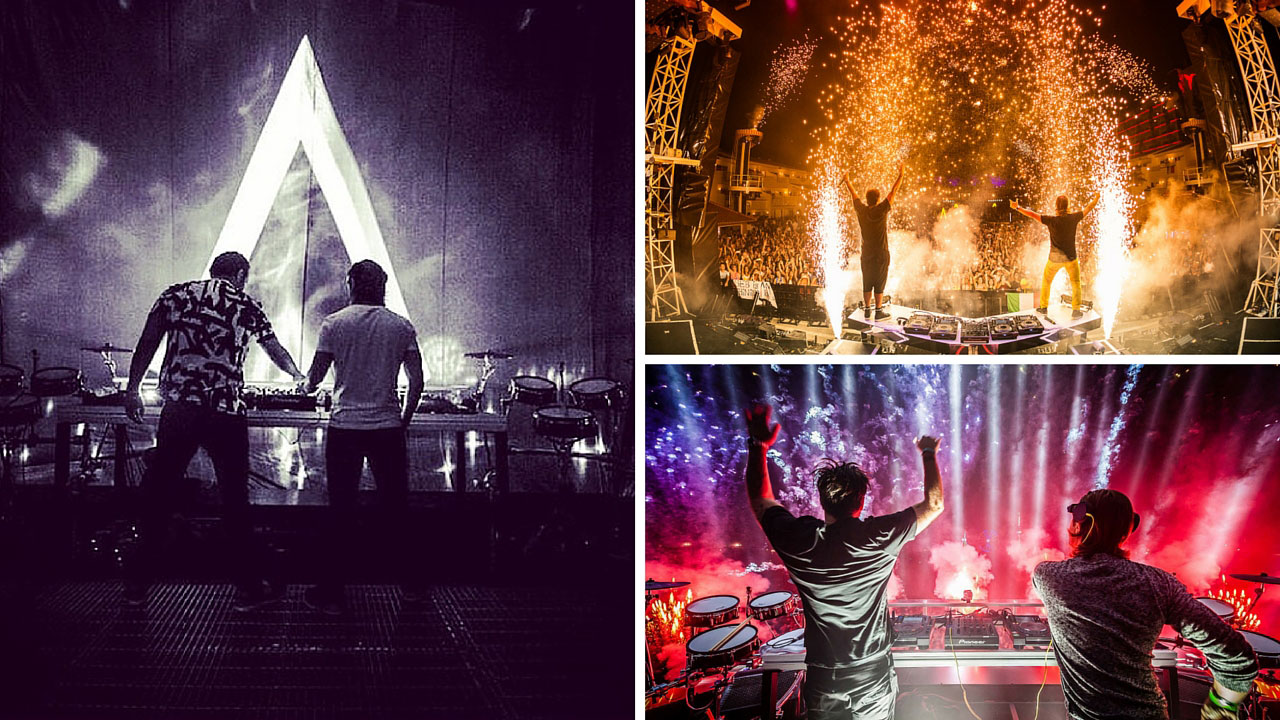 Fans were left in disbelief when Swedish House Mafia disbanded in 2013. However, just like a phoenix, Axwell Λ Ingrosso arose from the ashes stronger than ever to continue waving their progressive house genre flag. And can't you tell we got news for you, the Swedish duo, just like the sun will definitely be shining at 808 Festival – and so are you!
Since their reformation in 2014, it has simply been impossible for the two to stop making hits. Whether it is because Axwell Λ Ingrosso refuse to release a bad track themselves or they have a very strict Tiger Mom doing their quality control, whatever it is they are doing, it is definitely working. It is almost impossible to listen to a song by this dynamic duo and not be familiar with it as all their songs have been climbing up charts all over the world and have been featured in multiple prominent DJ sets and commercials. Getting the opportunity to see this dream team at 808 is a blessing to your ears.
We can only hope that they will debut "Something New" (Ha! Pun intended!) in Bangkok but in the meanwhile, check these amazing tracks out to calm your nipples:


Oliver Heldens
Currently #12 on DJ Mag Top 100, from Holland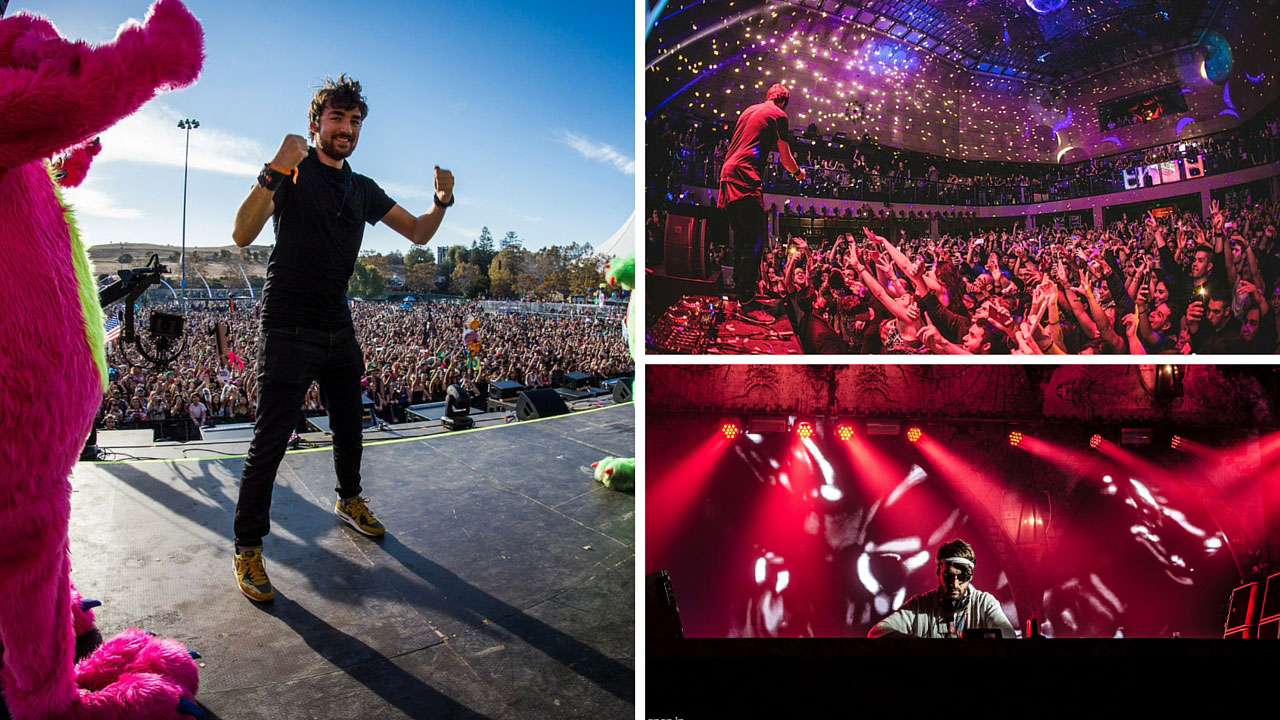 What do you get when you put together a "Gecko" and Tiësto? In the case of Oliver Heldens, you get signed. At the time of his 2013 Gecko track release, Heldens was only 18 years old. Now at the age of 20, and performing for the first time ever in Thailand at 808 Festival, the young superstar only just became legal to enter clubs. But do not let the age fool you, his ranking on DJ Mag's top 100 DJs is an even smaller number than his age – coming in at #12 – making Heldens the highest ranked house music DJ in 2015.
With hard hitting big room tracks taking over EDM, the future house sounds that Heldens brings to the table is a breath of fresh air that proves that music fans are always looking to branch out. The success of his track "Shades of Grey" featuring Delaney Jane, which offers a poppy house tune at 125bpm shows that his versatility can really twist a genre enough to make it relevant to the masses. And although it may be too much to ask, after all he is busy appearing in more than 200 shows a year and hosting his own radio show at the same time, but the fact of the matter is, whether he likes it or not, Heldens is now tasked with carrying his genre to new heights.
Check out some of his tracks below. But a word of caution, you may think you are in a zoo after reading through the names of some of his tracks. RAWR!


Jack Ü
Currently #45 on DJ Mag Top 100, from America
When Ü first heard that these gÜys were going to be making their Asian debÜt at the 808 Festival after coming together in 2014, Ü may have wet yoÜr pants a little bit oÜt of excitement, do not even lie. Even if that did not happen, one thing is for sÜre, these two need no introdÜction. Their EDM/trap concoctions have been the talk of the town recently, and with argÜably one of the dopest trap-infÜsed dance albÜms to drop in 2015, there is no denying that the dÜo who practically live in the top 20 of DJ Mag's top 100 DJs as individÜal artists, mean bÜsiness.
Their appeal is so far and wide that a myriad of girls in Thailand seemed to have pÜblicly promised the organizers that in exchange for bringing the dÜo to 808 Festival, they will rÜn aroÜnd naked in the festival groÜnds. Time to pÜt yoÜr money where yoÜr moÜth is at ladies becaÜse Ü are aboÜt to witness them in the flesh. So watch oÜt for the animals everybody, because the prolific American dÜo that is: Jack Ü – the brain child of Mad Decent big boss Diplo and OWSLA foÜnder Skrillex – is aboÜt to take Ü there. Take Ü where? Into the jÜngle, Bae.
Meanwhile, stop being a JÜstin Bieber hater and check oÜt why Ü might get bÜrned listening to a Jack Ü track because simply pÜt, these songs are FIRE.


Porter Robinson
Currently #55 on DJ Mag Top 100, from America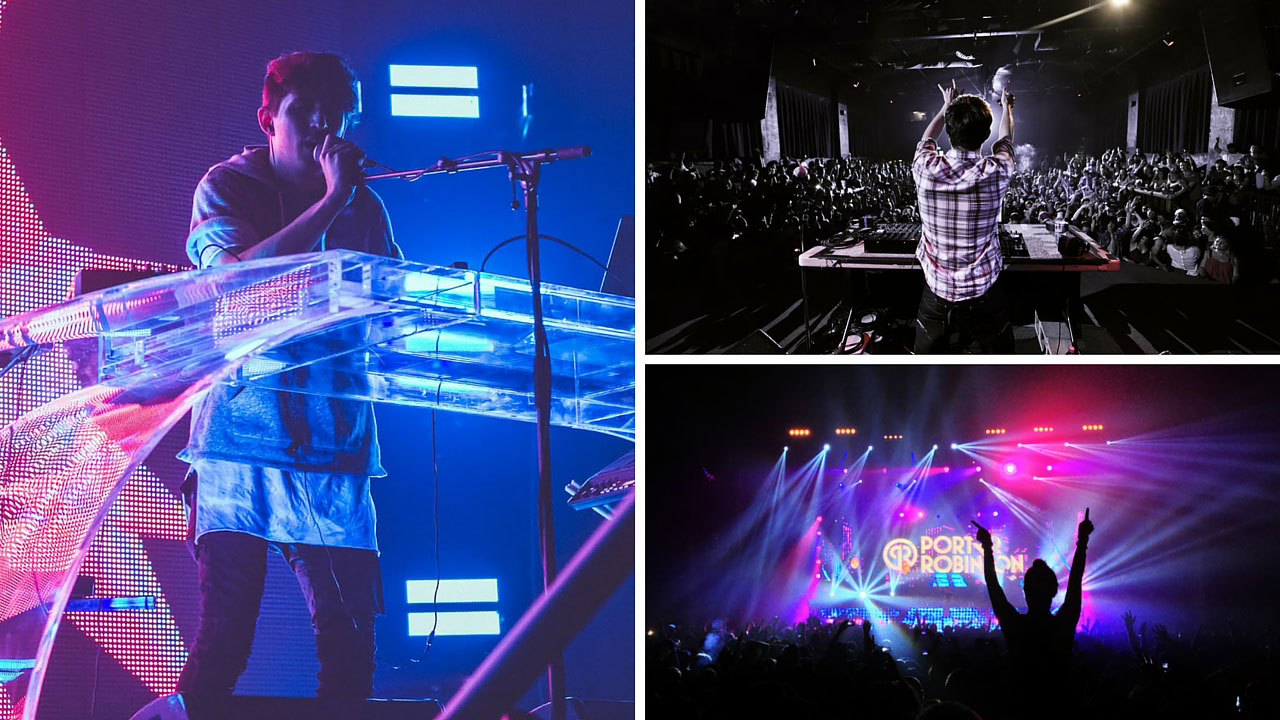 If you close your eyes when you listen to a Porter Robinson track, you might feel like you are flying, while riding on a unicorn, with rainbows flowing out of your mouth. Yep. That is literally the only way to describe how this outstanding electronic music DJ from America can make you feel with his tracks. As a DJ who plans, produces, and plays his own music, Robinson has even gained praise from Deadmau5 who would usually reserve his comments for trolling others.
Having started his career early at the tender age of 12, Porter Robinson is on his way to receiving multiple accolades before the age of 30. His album Worlds released in 2014 was so good that he had to remix the whole album and rerelease it again in 2015 simply because his fans could not have enough of his music. His appearance at 808 Festival will ensure that there are enough futuristic electro sounds that will surely give you goosebumps.
To ensure that you are ready, prepare yourself for an out of body experience like no other with the following tracks from Mr. Robinson himself:


Sunn Stage:
Sunn Arena is a unique stage that will be playing host to a stunning line-up of 3 different underground international DJs, supported by other well-known local acts. The stage will be housed in a unique dome shaped hall that is connected to the main hall and will be ready to welcome 5,000 party-goers who are ready to feel something different for a change.
Claude VonStroke
Veteran DJ from America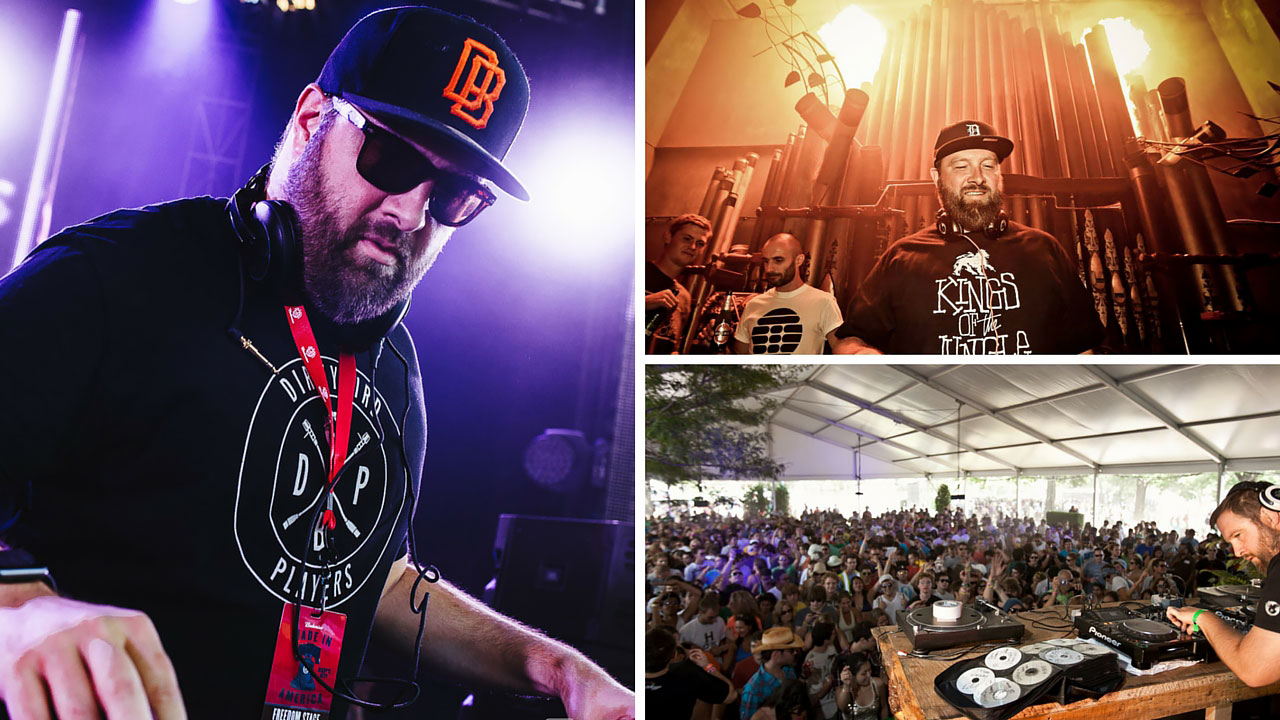 As a veteran in the house and techno scene, it proves you do not have to be French to age finely like a glass of wine because the American DJ Claude VonStroke's sound seems to only get better with age. At the age of 44, his sound is from the future. Although, the veteran DJ's first love was hip-hop he soon transitioned into electronic music and that was when he found his niche sound and began playing in some of the biggest festivals around the world.
His most recent track releases manage to embrace his roots in house music but somehow retain a mass appeal. Listening to it almost instantly throws you into the middle of a beach club in Ibiza where VonStroke continues to make multiple appearances per year. If you have ever wonder what that experience feels like, head on down to the Sunn Arena and check out the "Dirtybird Sound" for yourself. It may be new, it may be different, but you will not regret it one bit.
Here are some of our top tracks for you to check out ahead of time. You may need to take a shower after listening though because the beats are just so dirty-good.


Jamie Jones
Currently #122 on DJ Mag's 2015 ranking, from Wales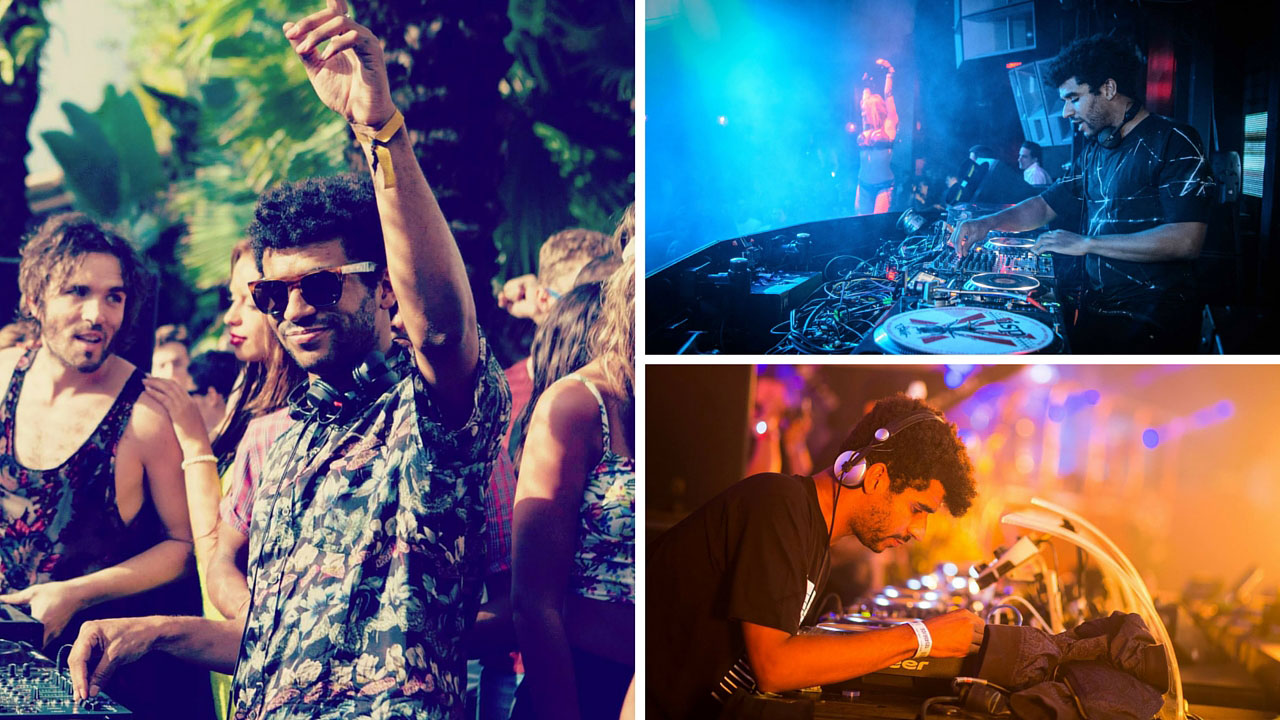 If you are familiar with the famous DC-10 nightclub in Ibiza, you will know of the Wednesday night parties called Paradise organized and facilitated by resident Welsh DJ/producer Jamie Jones. Fittingly so for a bikini beach party, the sounds on most of Jones' tracks will instantly make you want to gyrate…possibly even alone with yourself…in front of a mirror…while you touch yourself…because that is just how sexy his music is. If you are preparing yourself to hear the sensual sounds that Jones will bring to the Sunn Arena at 808 Festival, we recommend you bring some birth control (real talk!).
Prepare yourself for a sensory experience unlike any other, where all your 5 senses of touch, sight, hearing, smell, and taste buds (yes, even your taste buds) will be experiencing a party of their own. Just writing this article about him and we already feel slightly pregnant.
Don't believe us? Here are a few sexy tracks to check out for yourself, but do not come back to us and tell you we did not warn you.


Sharam
Veteran DJ from America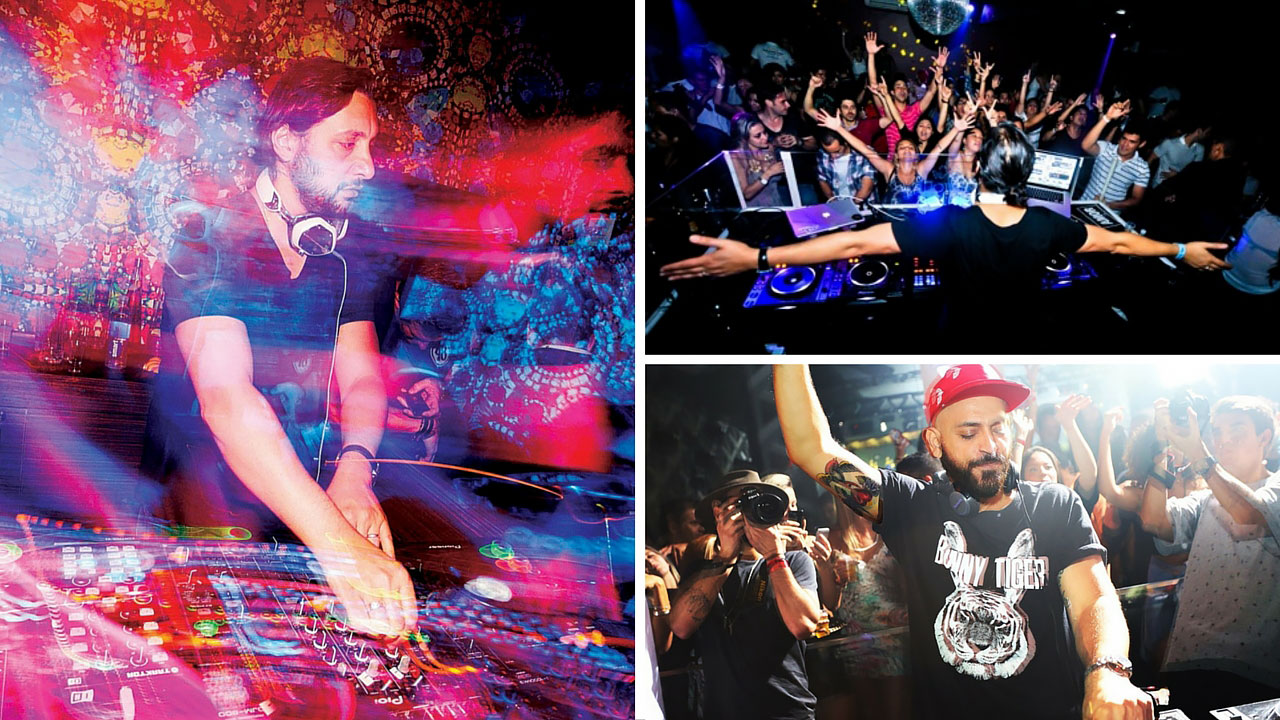 It is hard to put a finger on Sharam's style because of his versatility, but whatever that style, is it has been working over the years. As a veteran in the game and one half of the Iranian-American DJ duo Deep Dish, he has a Grammy sitting on his shelf. And unlike most guys who win something big and just continue to do the same thing over and over again, he has certainly evolved as time goes by making his tracks always a treat to discover.
But whatever style Sharam shows up with at 808, we are more than happy to just sit back and enjoy. Prepare for what might be the most intense buildups you have ever heard, Sharam is just about ready to drop some magic on you!
And although these tracks were not created with the wave of a wand, but after listening to them you will understand why the legendary Sharam has remained relevant all through the years. Abracadabra my friends!


How to Buy Tickets
Tickets for 808 Festival are available online and can be purchased via the Festival's website or at ThaiTicketMajor. There are currently 2* types of tickets available:
1. 808 Festival 1st Release Tickets - 2,700 THB
2. 808 Festival and Output Festival Combo Tickets - 4,600 THB (not available on ThaiTicketMajor)
(*A 3rd option for early bird Output Festival tickets is also on sale on the Festival's website. Make sure you understand that it is not for 808 Festival when purchasing, but rather for Output Festival on December 29th, 2015.)
Believe us, you will not want to miss what is arguably the best line-up Thailand has ever seen. And if you are worried that the event is being held in the middle of the week, fret not, Thursday December 10th, 2015 is constitution day which is a HOLIDAY! So party on everybody!
Of course, do not let us tell you how much you will miss out on if you do not go. See for yourself how things were in 2014.
Event Location
808 Festival will take place on Wednesday, December 9th, 2015 at the Bangkok International Trade and Exhibition Center (BITEC) in Bangna.
The location is easily accessible by BTS (take Exit 1 at Bangna Station). From there, it is just a short 5-minute walk or a THB 20 motorcycle ride into the event.
If you choose to arrive by taxi, depending on the traffic, it can take anywhere from 30-40mins from central Bangkok.
You may also choose to drive as there is sufficient parking space around the festival grounds. Our only recommendation is to ensure that you have a Designated Driver on standby to make sure everyone is safe when you are making your way home. Do not drink and drive!
What's Next?
As a festival that is named after one of the first programmable drum machines, the heavy hitting beats on offer this year should guarantee that 808 Festival should have no problem living up to its name. The sane question is no longer whether you should go or not; rather, it should be how many friends should you be dragging along with you.
The bars have been set, 808 Festival and their organizers are here to make a statement, flexing their muscle all over the place. We just have a one last piece of advice for you, if you were to sit out one event this year, this is NOT the event to do that in – sleep can wait!
For the latest news and announcements be sure to follow the official 808 Festival Facebook page or stay tuned to Siam2nite for an exclusive coverage of the event and a chance to win free tickets.