As Bangkok's wine culture continues to grow, wine lovers in Bangkok have a number of obstacles to overcome. First, there's the cost, with wine prices going through the roof at some venues. Then there's the climate, which can destroy a fine wine within weeks, unless you know what you're doing and invested in storage facilities that regulate humidity and temperature.
In this article we focus on venues who know how to choose a wine, how to store it, and how to make a suggestion to the less experienced wine drinker. Here are seven venues on Sukhumvit made for wine lovers where the emphasis is on discovering excellent wines rather than the price.
#1

Enoteca Italiana

Sukhumvit Soi 27 (see map)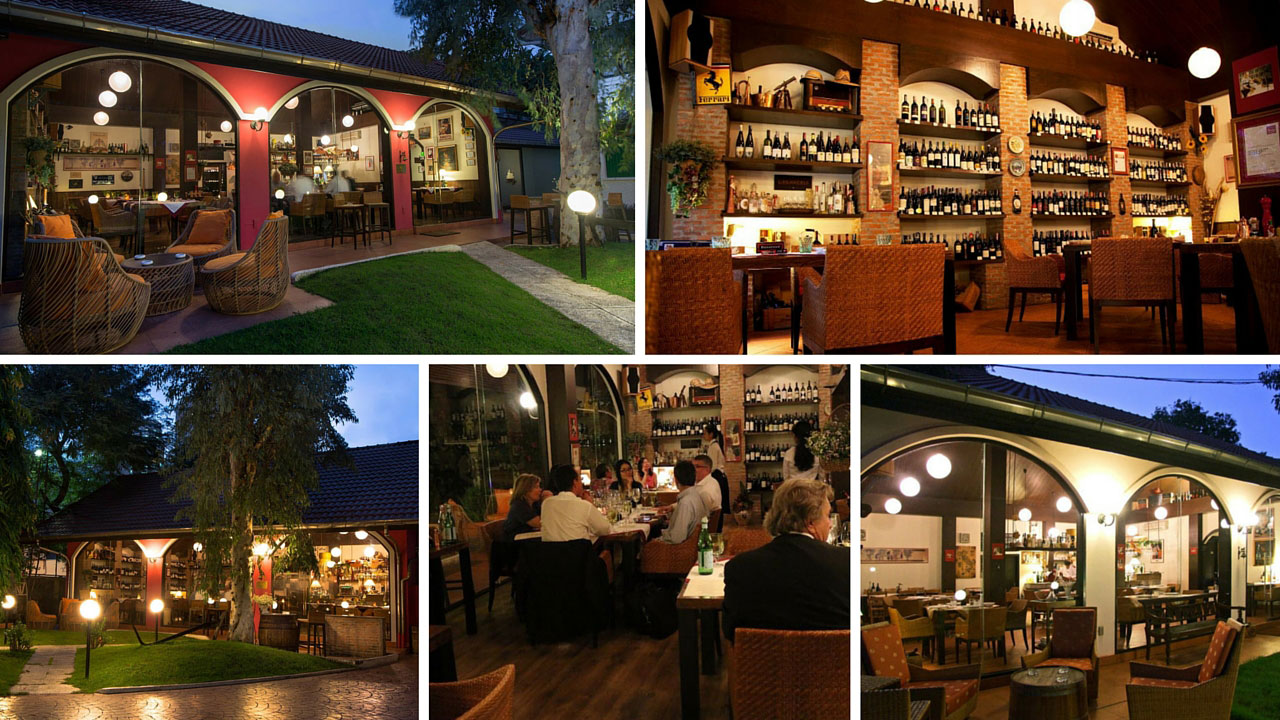 Enoteca Italiana is a quiet and romantic Italian restaurant situated in a small house with a lovely garden. The interior is held in European-style with wine bottles displayed on the wall shelves. The Italian menu is heavily inspired by the south of Italy and is combining traditional with modern day techniques. Enoteca Italiana offers a vast selection of wines. With more than 400 labels, focused on regional Italian grapes, boutique producers and biodynamic wines, the Restaurant offers something for every wine lover.
Opening Hours: Monday - Sunday from 18:00 to 22:30
Phone: 02-258-4386
#2

Capri'Z Wine & Vibes by Wine Digest

Sukhumvit Soi 39 (see map)
Free your mind with a glass of wine from their distinct wine menu and soak up the cosy and relaxing vibes while listening to some chilling tunes at Capri'Z Wine & Vibes. The place is located on the second floor of the Manor and was recently rebranded. The menu offers a wide selection of food such as cold and hot starters, various soups, pasta, fish and meat dishes and desserts.
Opening Hours: Tuesday - Sunday from 11:30 to 14:30 and 17:30 to 24:00
Phone: 02-662-4072
#3

Wine Loft

Sukhumvit Soi 31 (see map)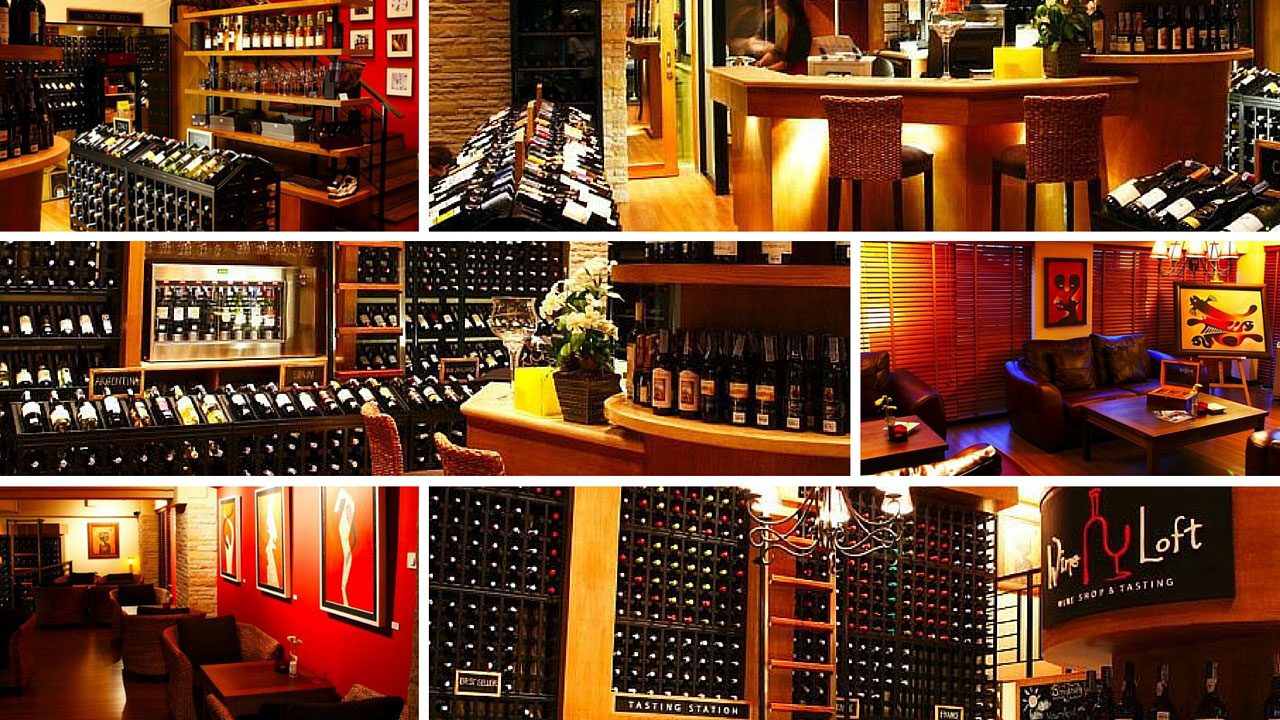 Wine Loft has its root in the retail business but also operates three venues where you can eat delicous food while tasting different wines. At Wine Loft You can find large collections of red, white, sparkling and rose wine from all over the world. Wine Loft also offers an online shop where you can order different wines comfortable from your home. If you apply for their membership program, you get a 5% discount on a bottle, or 10% when you buy three.
Opening Hours: Monday - Sunday from 11:00 to 24:00
Phone: 02-260-0027
#4

Wine Connection Tapas Bar & Bistro

Sukhumvit Soi 47 (see map)
Wine Connection Tapas Bar & Bistro is quite easy to find. It is located at Rain Hill Community mall on Sukhumvit road near Phrom Phong and Thonglor BTS. The original concept of Wine Connection restaurants was to join to their already existing wine shops and to serve wine to the table at retail prices. Their Sukhumvit branch features a restaurant offering salads, paella, pasta, pizzas, meat sets, fish and chips, burgers and ribs and focus on tapas. There are more than 500 types of wines from all over the world to choose from and a fine selection of imported beer.
Opening Hours: Monday to Sunday from 11:00 to 01:00
Phone: 02-261-7217
#5

Zaks Wine Pub

Sukhumvit Soi 11 (see map)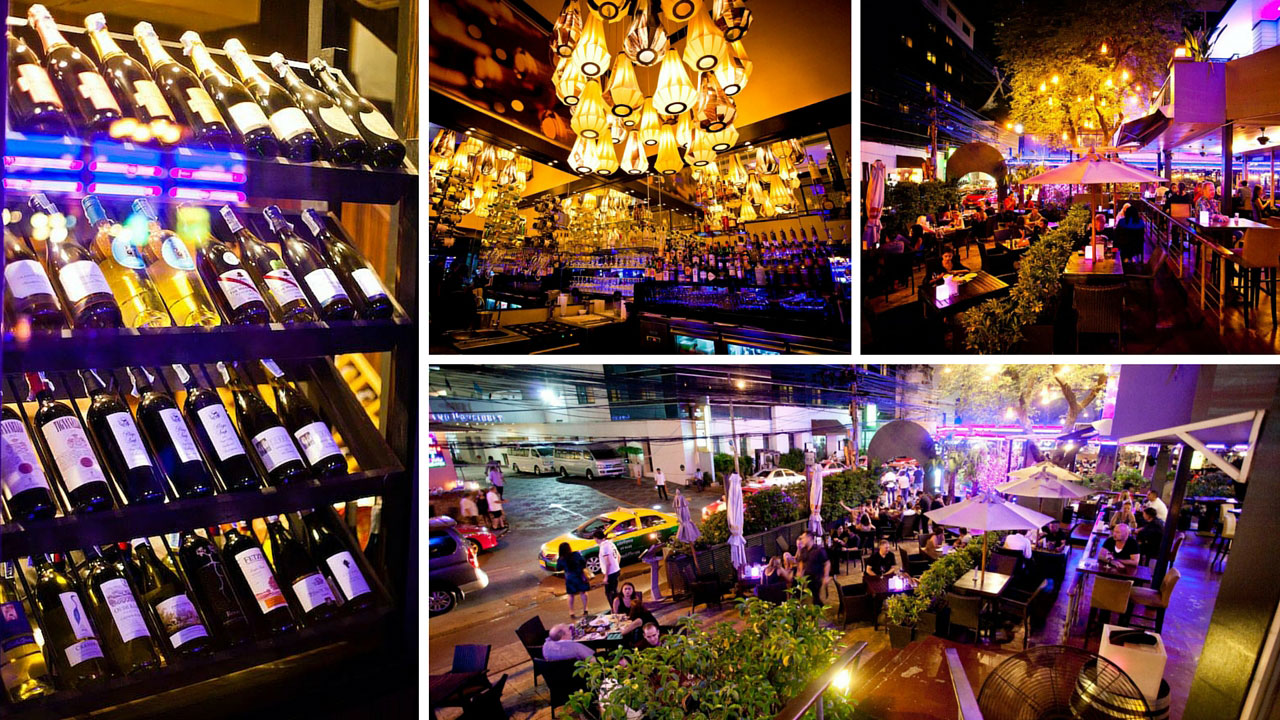 Zaks Wine Pub is a mixture of restaurant and bar which frequently hosts parties with local DJ's. It's the perfect spot to sip a glass of wine before hitting the buzzing nightlife on Sukhumvit Soi 11. Their menu offers a variety of food like tapas, pizza, pasta, burgers and Thai dishes. If you're a fan of salsa dancing, you can join the weekly Salsa Night on Friday from 8:30 pm onwards.
Opening Hours: Monday to Sunday from 15:00 to 01:00
Phone: 02-651-0214
#6

Wine I Love You

Emquartier - The Helix, 6th floors (see map)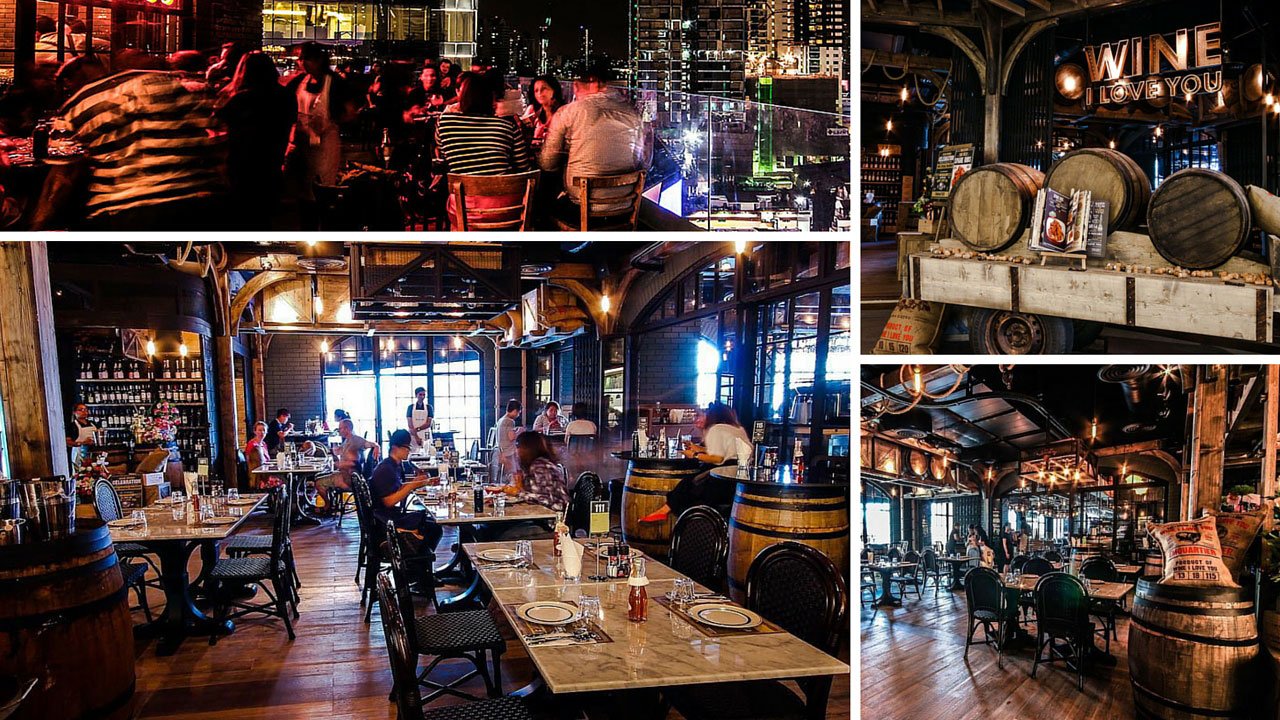 Tell the world you're a wine lover at Wine I Love You. This branch is quite easy to visit as it's located in the mall connected to the Phrom Phong BTS station. The restaurant is decorated with beautiful old wine barrels and wine bottles. The venue has indoor and outdoor seating zones for you to choose. Their menu features a large selection of Snacks, Salads, Pastas, Pizzas, Fish and Seafood, Burgers and Steaks.
Opening Hours: Monday to Sunday from 10:00 to 22:00
Phone: 02-003-6213
#7

Cellar 11

Sukhumvit Soi 11 (see map)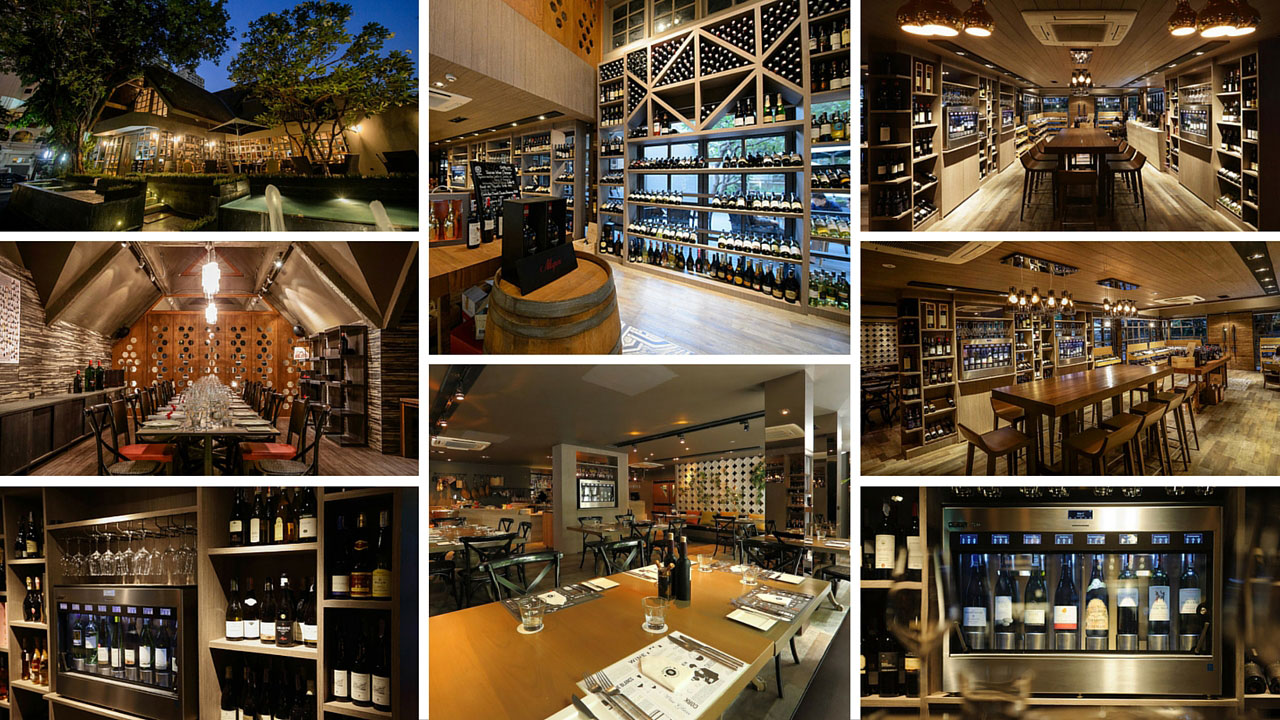 Cellar 11 is one of the places that every wine lover should pay a visit. Their card currently offers more than 1,000 wines by the bottle. Yes! One thousand! Cellar 11 has the country's largest Enomatic® wine dispensing system featuring 32 bottles; guests are allowed to try a large number of bottles through tasting by the glass before choosing their wine. Cellar 11 is divided into different themed rooms, each one with his very own distinct style. The menu features a bistro cuisine with a 5-star flair including premium-grade seafood, oysters, cheeses and cold cuts.
Opening Hours: Monday to Sunday from 18:00 to 24:00 (Special Sunday Brunch, every Sundays from 11:00 to 14:30)
Phone: 02-255-5833
Whether you and your friends are foodies or wine lovers, we hope you will have a beautiful time together at one of these venues.
Don't forget to share this article with your friends and if you have any suggestions, we're looking forward to hear from you in the comments below.