When it comes to new year, we always see people start talking about their "New Year, New Me" resolutions. Whether it's about saving money, travel, doing a diet, or start a gym membership, one thing is for sure; trying a new hair color is probably on every girls list. We tried our best to predict the hottest new trends that will hit Thailand in 2016.
Are you ready? Check out these 5 Hair Color Trends for 2016:
#1 Hot Chocolate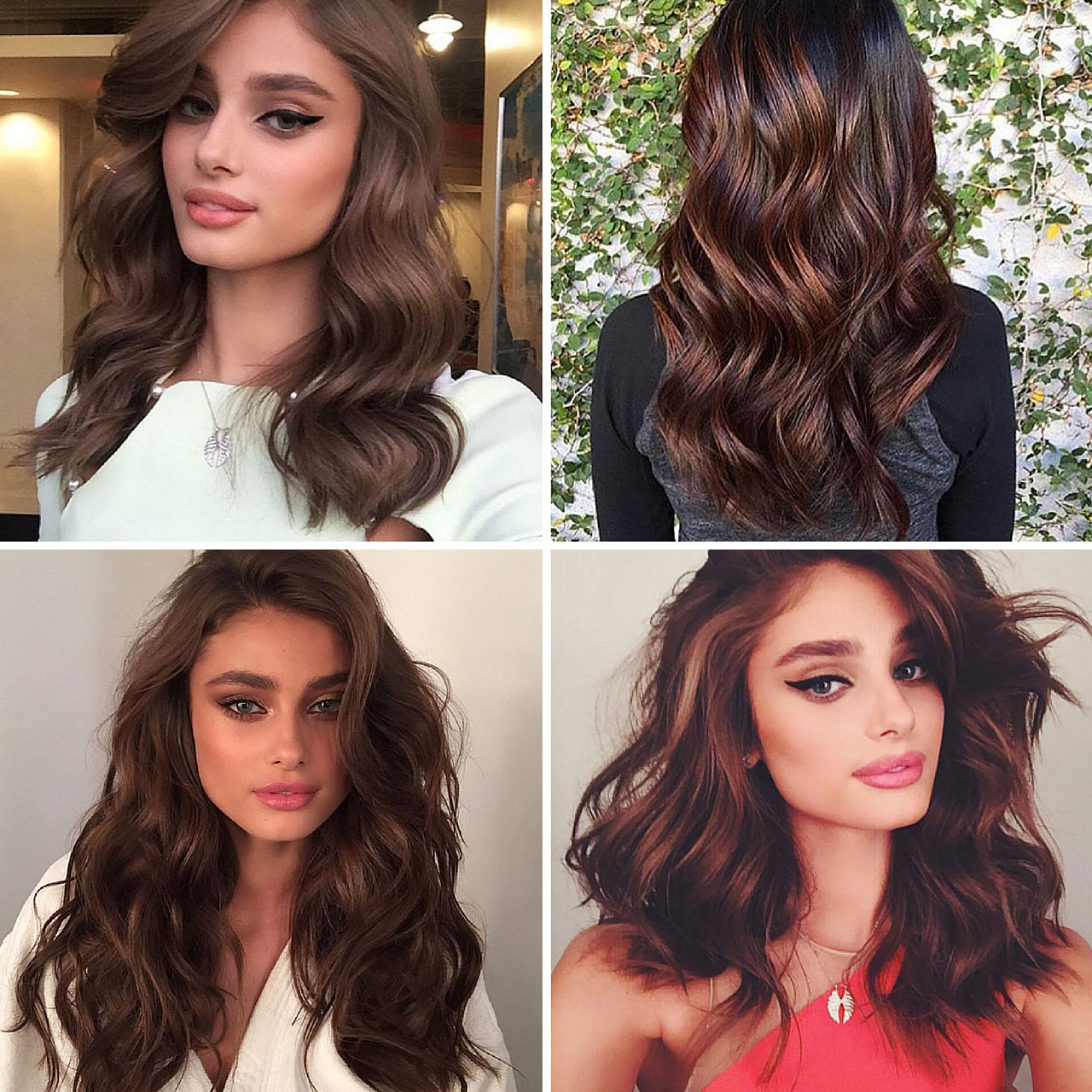 Let's start with the basic color "Hot Chocolate". It might not look that fancy but trust us this color is truly made to match with Asian skin colors. Especially for those who have a tan to dark skin tone, this Hot Chocolate color will suit you like chocolate and milk! Beside that you can add some more highlights to make the hair look shiny, and don't forget to use hair care products to keep your hair looking fabulous at all time. Just like Taylor Hill, the new face of Victoria Secret fashion show 2015. To look even more sexy, curl the hair and give it more volume.
#2 Violet Baby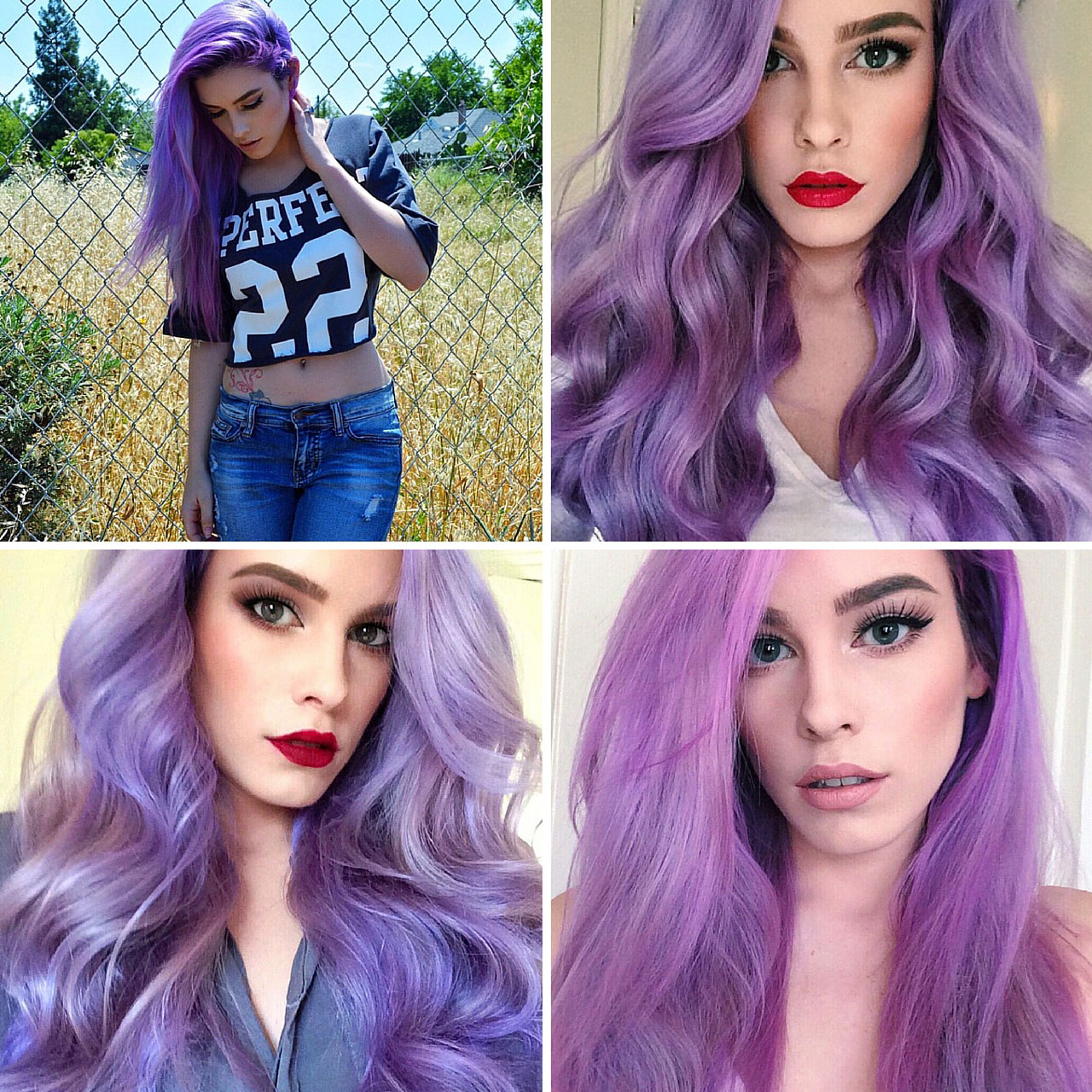 Violet is a color that suits light skin, but this doesn't mean that people with a darker skin color can't try it (remember, there is no rule for fashion). 2015 was truly the year of pastel hair colors, but most of the time people tend to pink, red, and blue tones. A positive side effect of violet is that it will help you to make your face look brighter. The color is easy to apply for people who have a naturally light hair color. If you have dark hair, you will need to bleach your hair first (maybe more than one time). After that, you can decide what tone of violet you like, choose either light or dark violet. Have a look at Lauren Calaway, a well-known model and colorist on Instagram, who perfected this look.
#3 Silver Lining Fashion Book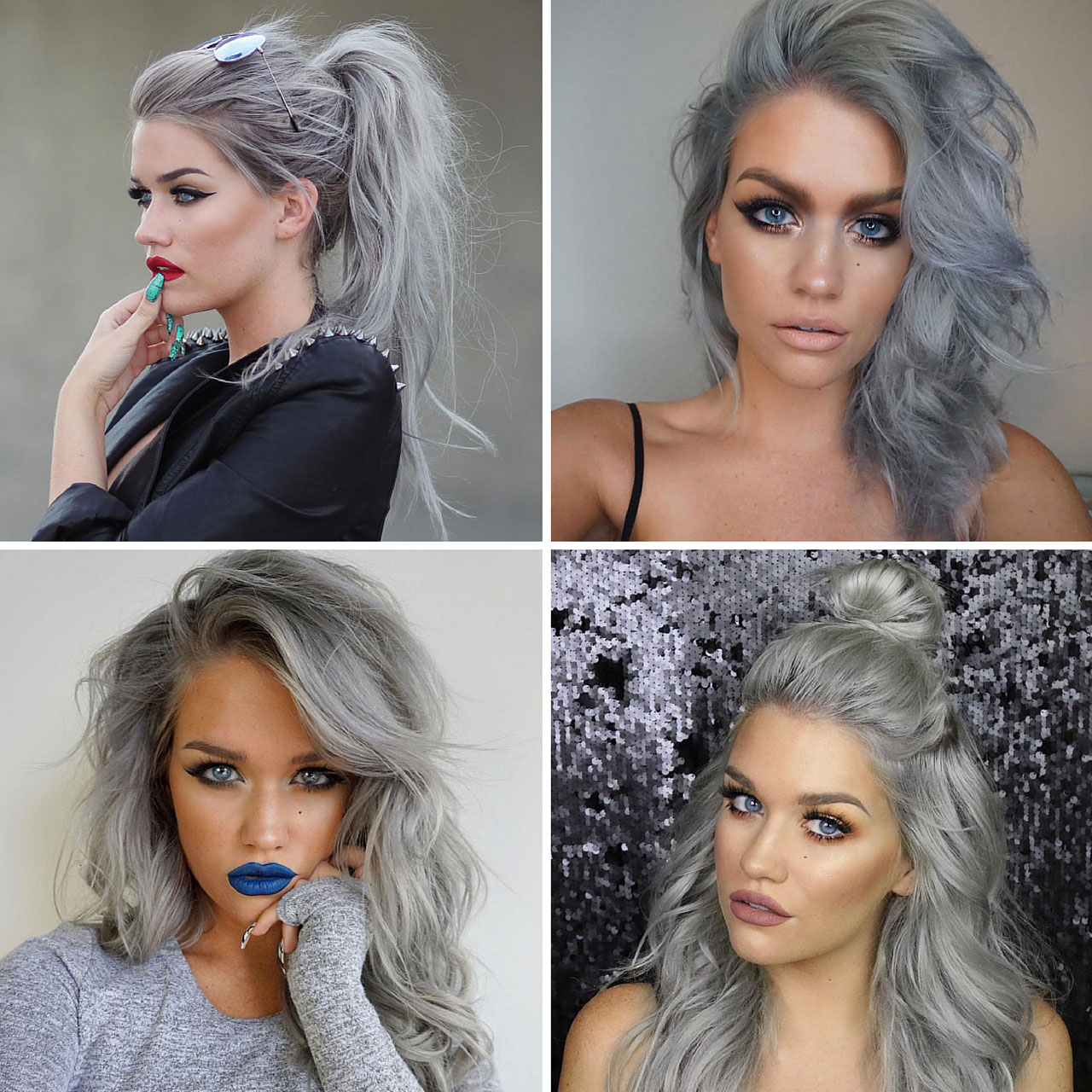 Silver was another hot trend back in 2015 and is still hitting the fashion scene till now! This color is the perfect match for girls who love fashion and make-up and invest a lot of time on it. If you are not the person who likes to stand in front of the mirror for hours, be careful! Silver hair without a matching makeup and outfit can make you look like a granny (if you know what we mean). So there is a thin line between Hot and Not. The most important key to this look is to keep your hair look shiny and flawless like Samantha Ravndahl, a beauty guru who has more than 2 million followers on Instagram!
#4 Pure White Blonde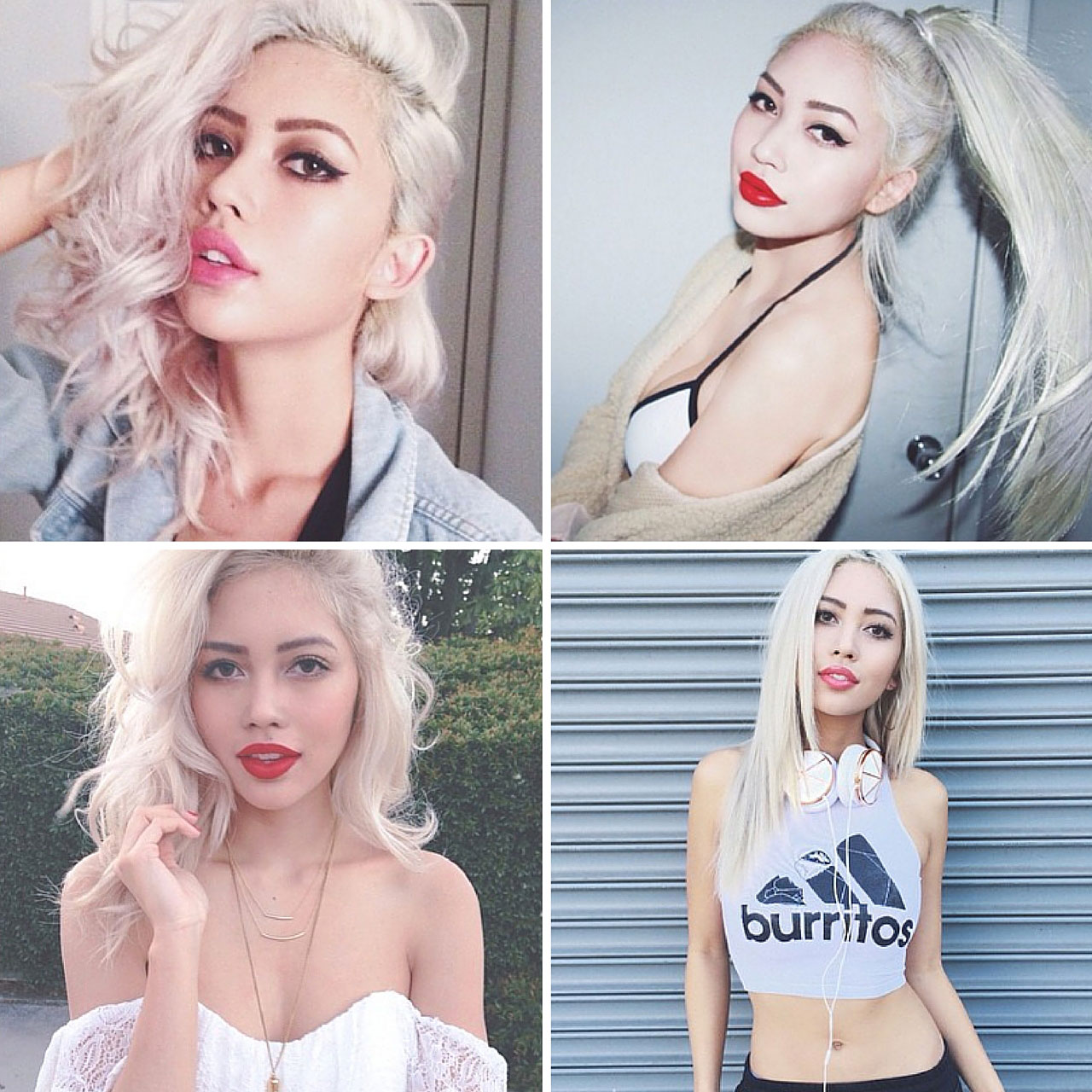 Believe it or not, but White Blonde hair looks astonishing on Asian girls! We always see this hair color on many Hollywood celebrities such as Gwen Stefani, Christina Aguilera, Lady Gaga or recently Ariana Grande. The girl in the pictures above is Amy Pham a cute Asian girl who has more than 200K followers on Instagram. She is the perfect proof that White Blonde hair perfectly suits Asians :)
#5 Black to Basic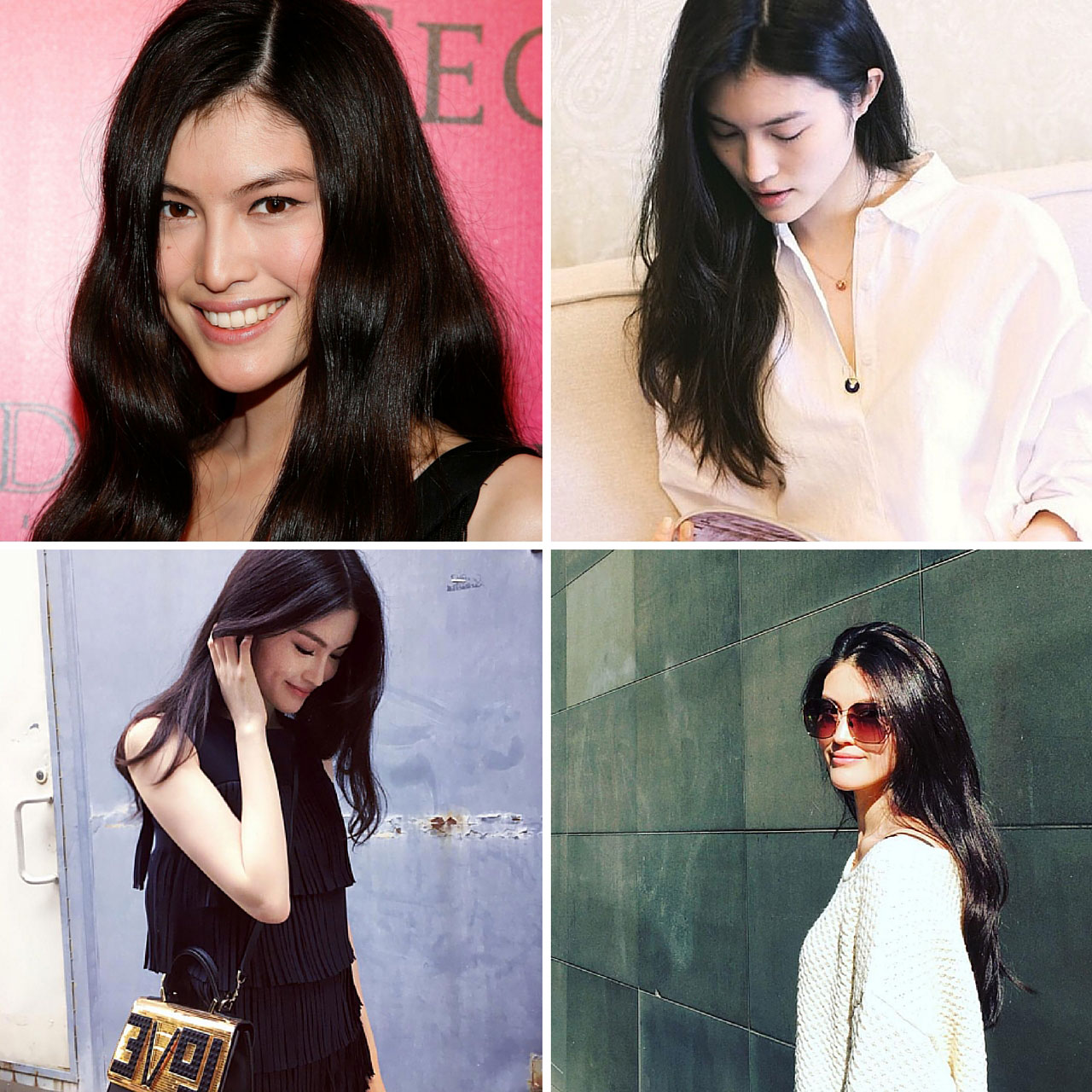 Yes! We mean BLACK! Back in 2015, the Victoria Secret fashion show added new angels and most of them had dark colored hair! This is a proof that dark hair will never go out of style. For those who have light colored hair and want to try a darker tone, we suggest you to start with a dark brown so your hair color won't look that fake or too dark. Hair care products are also a must to keep your hair looks shiny and classy. Have a look at Sui He a model from China and also one of Victoria Secret's Angels!
What do you think? Did one of the hair color trend catch your interest? For those who decide to change your look on this new year occasion, please feel free to share your experience and recommendations in the comment box below! Let's be fabulous in 2016!!