Due to the large amounts of burger shops popping up and around Bangkok in the past few years, it's beginning to get a little hard to choose exactly where to fill your cravings when it comes to your next meal.
All we know is that when it comes to burgers, you're bound to satisfy your taste buds whether it is an early breakfast, a quick lunch, or a full on dinner.
So, given how easy it is to get your hands on one, we are set to make your decision making process a whole lot easier by telling you what we believe are some of the best burgers in Bangkok city in no particular order.
1. Daniel Thaiger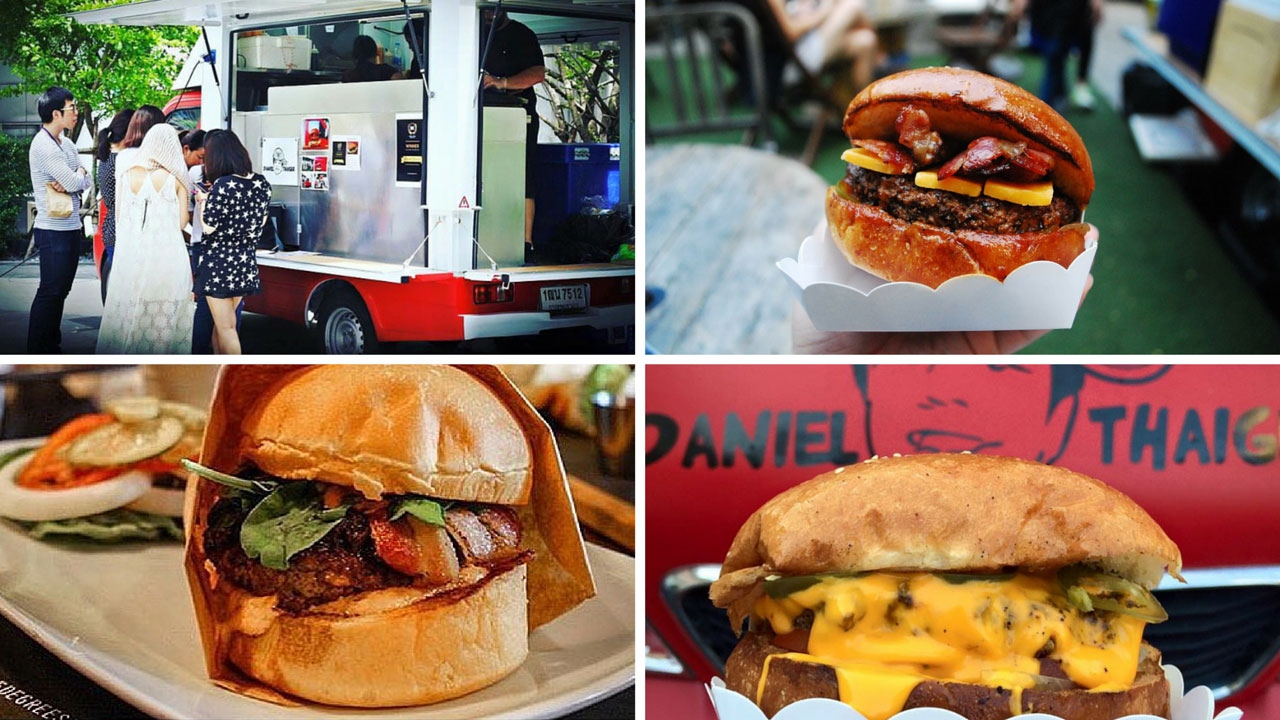 Daniel Thaiger is a food truck specializing in burgers that has caught the attention of a host of people in and around Bangkok given that they are always on the go.
In order to keep up with their many locations, you will need to follow them via their official Facebook page. The menu consists of two types of burgers, beef and pork, with your choice of extras including Jalapeno, bacon, and of course cheese.
Once you reach them, don't be surprised by the long queues as it is a very normal occurrence when it come to this burger location. Despite the line, the pricing is very affordable and you can even give them a call and place your order before you arrive.
2. Sweet Pista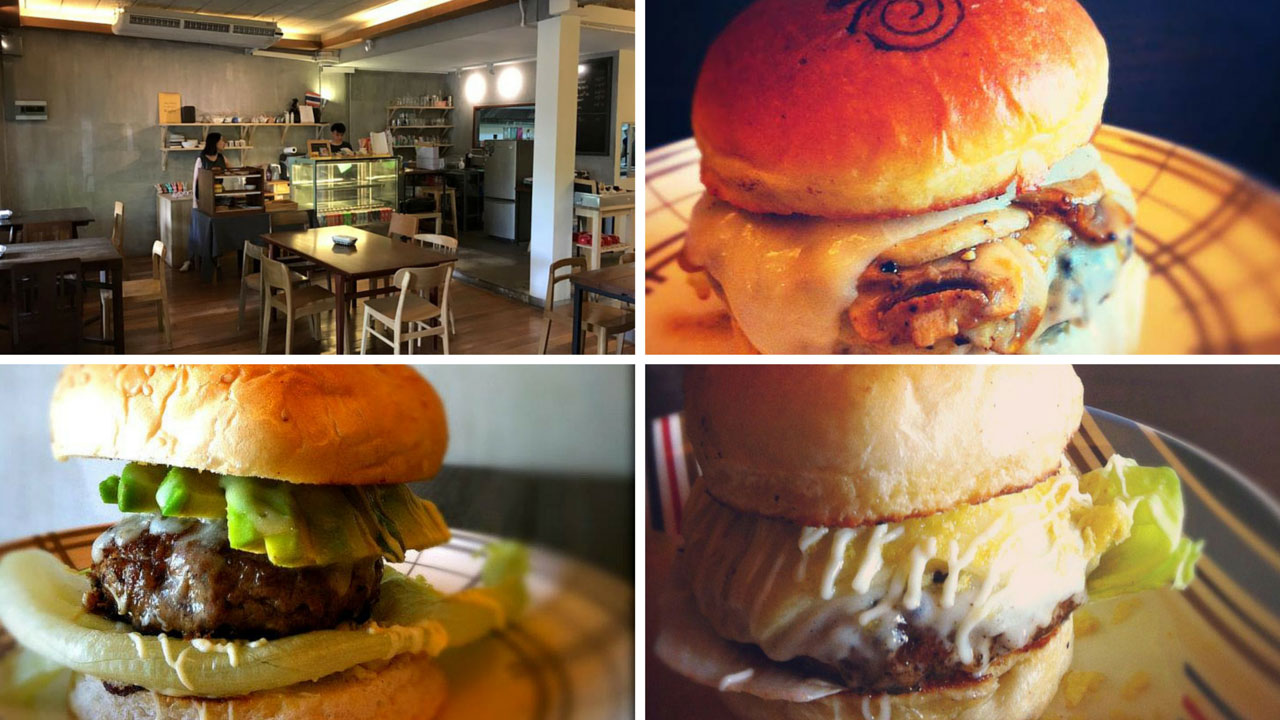 Sweet Pista is a little restaurant that can be found at Green Connect, a small little community located in Sukhumvit Soi 31, close to the Asok BTS station and the Sukhumvit MRT.
With around 20 seats and affordable pricing, this is the place where you can surely satisfy your burger cravings with a variety of choices. There are a number of selections to choose from, whether it be your usual Cheeseburger, an Avocado Burger, Triple Cheese n' Mushroom, or the signature Seven Deadly Sin Burger (Beef, Bacon, Cheese, Potato Chips).
Interested? Be sure to keep up to date with their everyday dealings via their official Facebook page.
3. 25 Degrees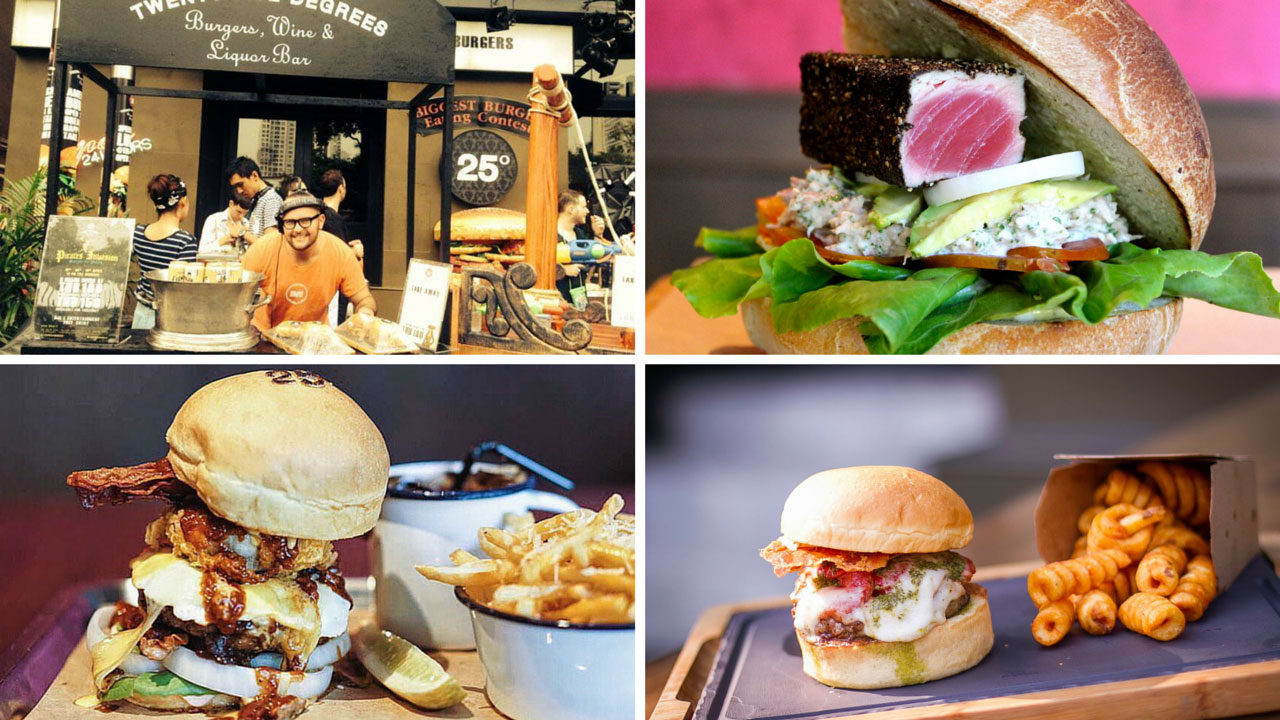 Let's move to a little more upscale choice in 25 Degrees, where one serving will very well leave you wanting more. Given that they are located at the G floor of the Pullman Hotel on Silom Road, this burger joint is open 24 hours, seven days a week. The price is rather reasonable despite its location, with four ready-made combinations to choose from. However you can even create your own burger depending on your desired choice of meat (Ground Sirloin, Turkey, Yellowfin Tuna, or Vegie), with various extras, 14 different sauces, and 13 types of cheese.
Feel like crafting your own burger right about now? You can visit their website for more information.
4. Firehouse Pub & Restaurant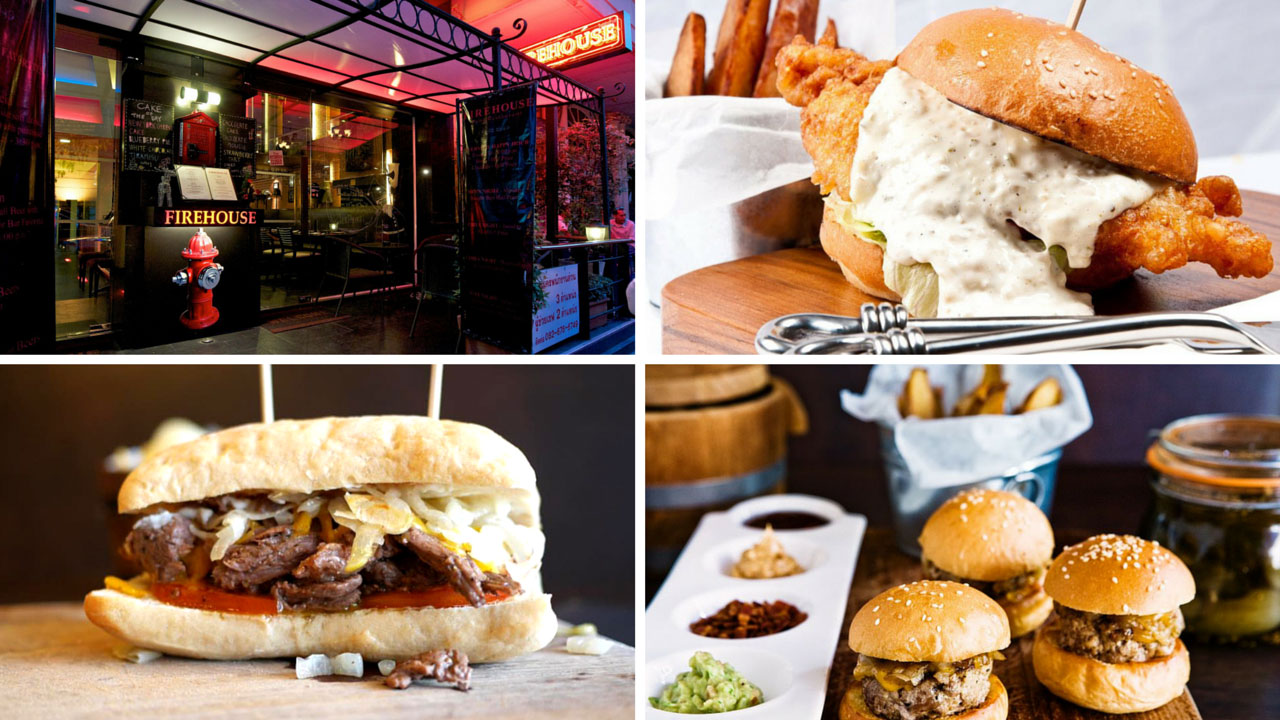 Firehouse Pub & Restaurant, owned by two American expats, bring over their American style burgers to all the citizens of Bangkok. Located inside Sukhumvit Soi 11, easily accessible via the Nana BTS station, this place serves a meal cook by order according to your desired taste. The restaurant highlights their aim to only use the freshest ingredients to make up their various selections including the Champion Chilli Burger, California Burger, or even Teriyaki Burger.
Dedicated to firefighters, this burger joint also boast the largest collection of firefighter helmets, memorabilia, and photos in Thailand. Be sure to check them out on their website.
5. New York Style Steak & Burger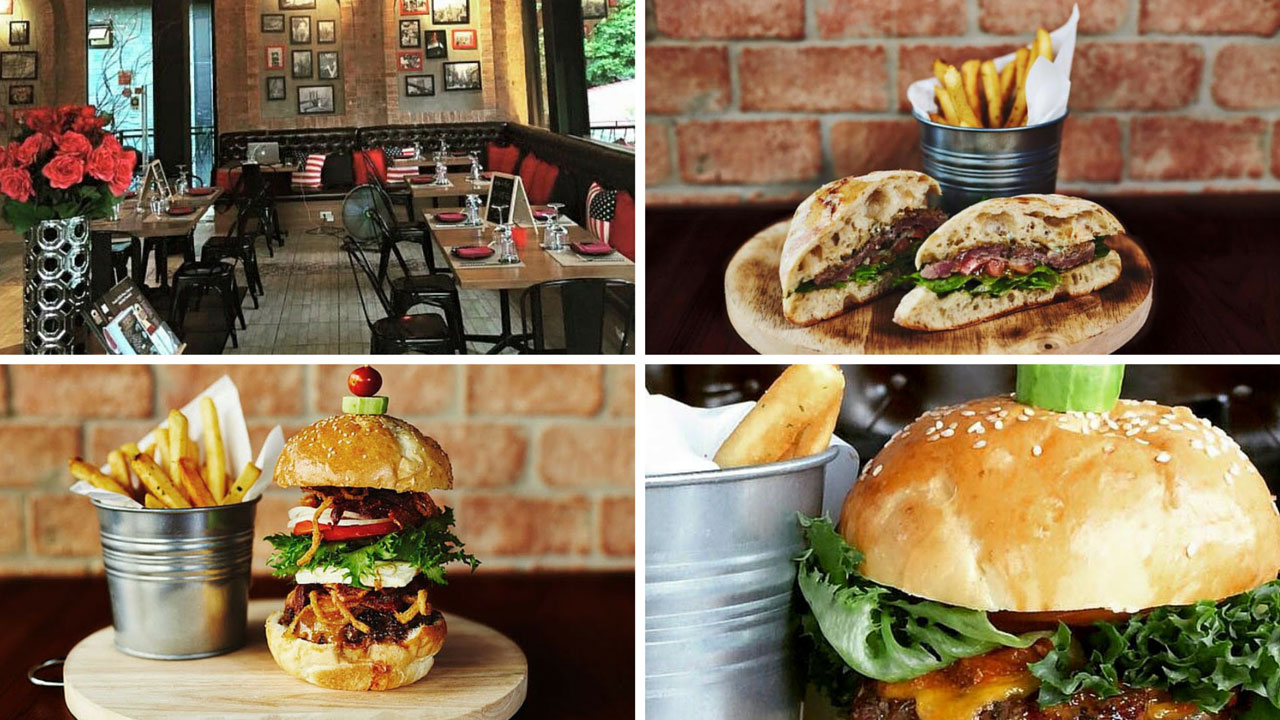 New York Style Steak & Burger specializes in beef products, a factor that is bound to give you the most satisfying feeling with every bite. Located inside Sukhumvit Soi 22, opposite from the former Imperial Queen's Park Hotel, this restaurant is most easily accessed from Phrom Phong BTS station.
Their burgers all consist of 220g of homemade ground beef ranging in price, with 12 different combinations to choose from. Some choices are, The Atomic (Spicy Sauce, Jalapeno Ranch Dressing, and Fried Onions), The Brooklyn BBQ (Crispy Bacon, Cheddar Cheese, Onion Rings, and Smokey Jack Daniels BBQ Sauce), and The Californian (Grilled Shrimp and Thick Avocado Sauce).
If you want to check out the complete menu, be sure to check out their official website.
6. Game Over Lounge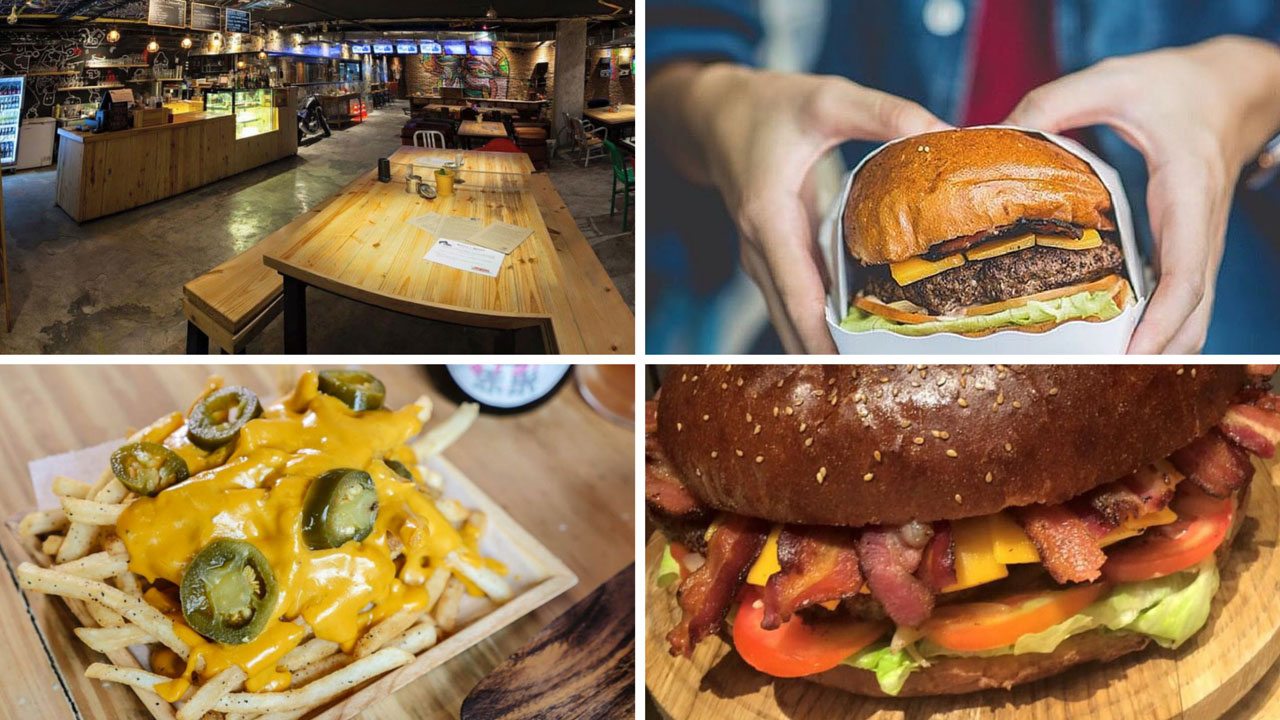 Game Over Lounge is not only known for their board games and beer pong, but they also boast an interest selection of signature burgers for your dining pleasures. Located inside the Liberty Plaza on Thonglor Road (Sukhumvit 55), this restaurant is closest to the Thonglor BTS station.
The burgers are actually brought to you by the owners of the previously mentioned food truck Daniel Thaiger, but at Game Over, there are more varieties to choose from. One is the Mr. Steve Burger (Beef Patty, Bacon, and their special Thaiger Sauce), the Mr. Tew Burger (Ground Lamb, Fried Egg, Bacon, Cheddar Cheese, BBQ Sauce, and Jalapeno).
Head over to Game Over where eating will never be this fun! For more information be sure to visit their official Facebook page.
7. Mother Trucker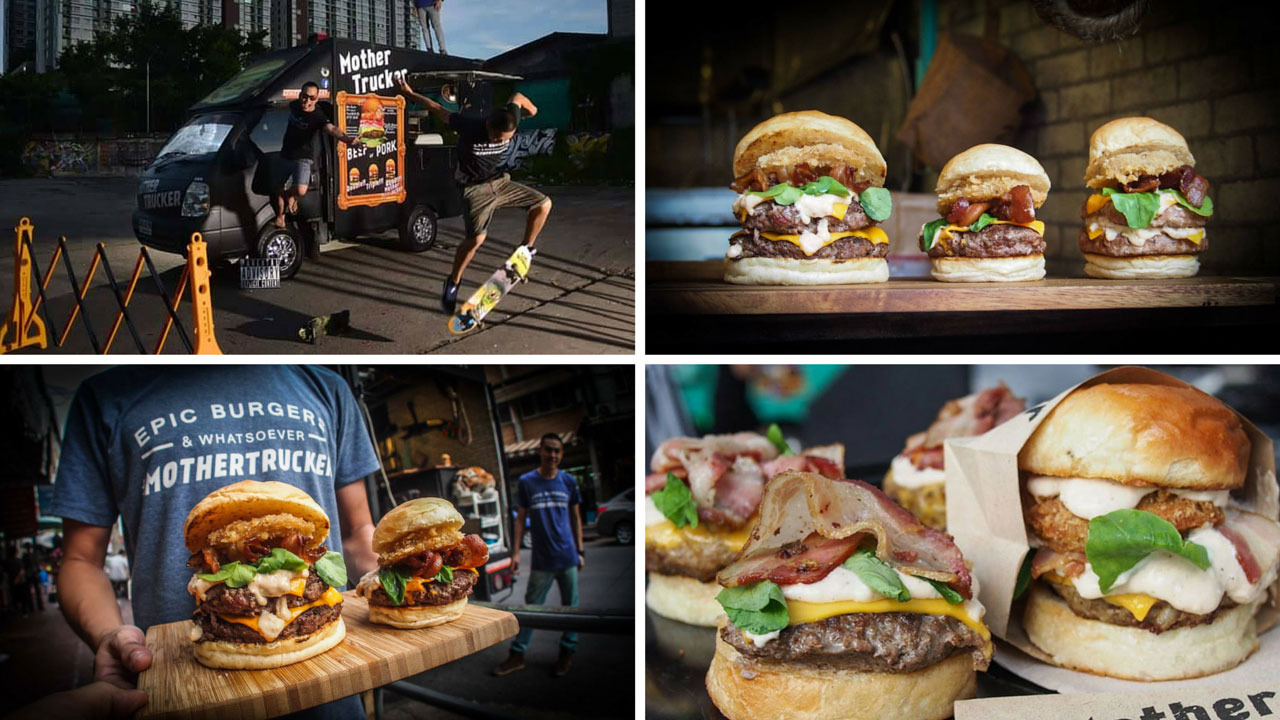 Since we began with a food truck, we decided to cap off this list with another one, Mother Trucker. Known for their large but reasonably priced burgers, they are usually located around Khao San road, but sometimes pop up at various places throughout Bangkok.
In order to get your hands on their signature burger, consisting of a 150-gram pork or beef patty, Aussie cheese, bacon, arugula, and breaded onion rings, be sure to keep updated with their current whereabouts by following their via Facebook.
Like mentioned earlier, when it comes to food trucks and burgers, there could be a lengthy queue upon your arrival. However, if you want to feast on their burger, we guarantee you that it is worth the wait.