Bangkok is a hot city, and everybody is reminded of that daily whenever stepping outside from air-conditioned condos, offices or malls. Thailand's capital city has an average temperature of 29 degrees, and the difference between the average temperatures of the hottest month to the coldest month varies by only 5 degrees. There basically is just hot weather, and very hot weather.
For those in need of a cooldown, we have put together a list (in no particular order) of five activities to make an attempt to beat the heat in Bangkok.
1.) Flow House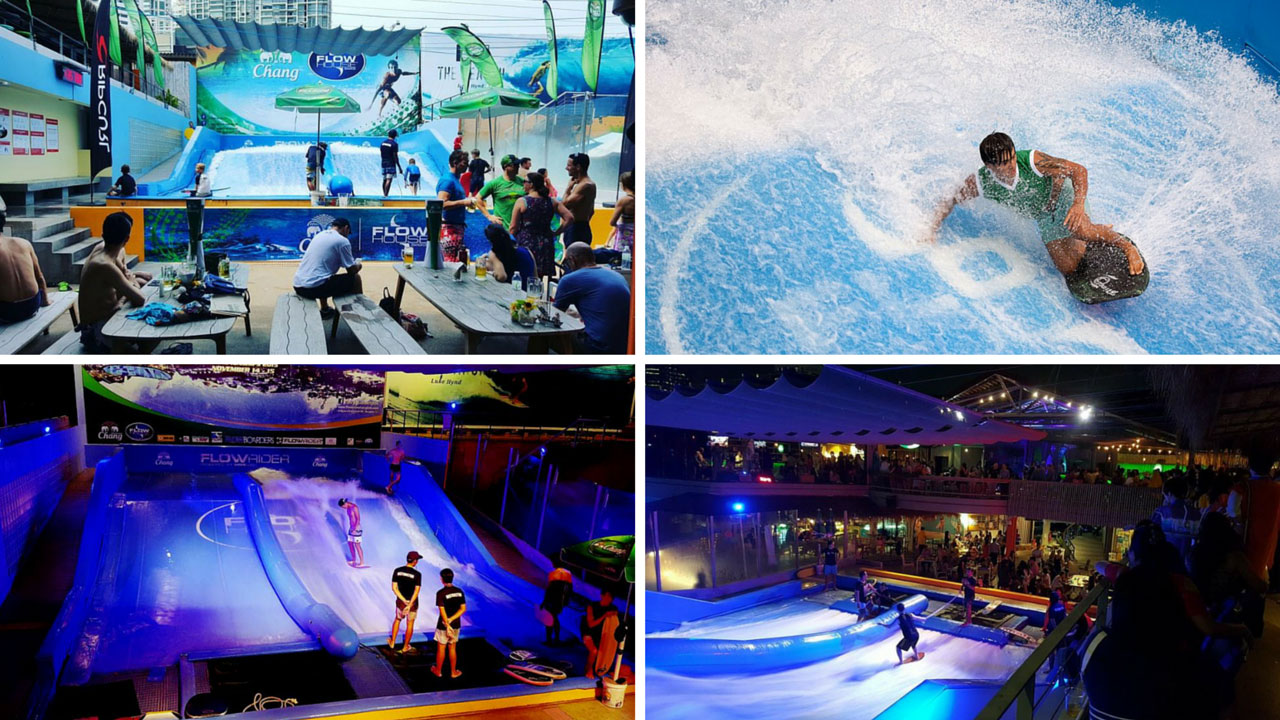 Known as Bangkok's urban surfing mecca, here at Flow House you can learn to surf, body board and ride the artificial waves without ever leaving the city of angel! This urban beach club is a perfect gateway from Bangkok inside Bangkok.
For 550 Baht only, you will get to share an hour of surfing fun with a group of friends of up to seven people.
For More Information: Flow House Bangkok
2.) Sub Zero Ice Skate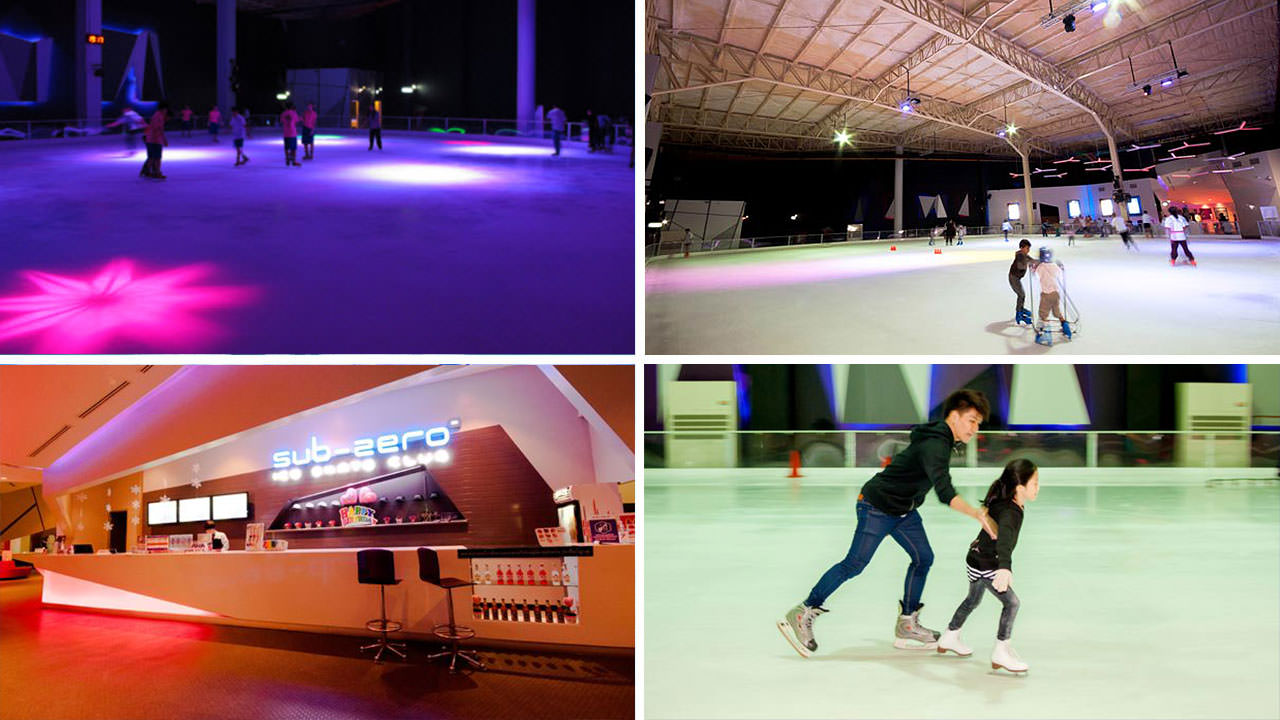 Sub Zero Ice Skate has two branches in Bangkok. The branch that is located the most central, is at Major Cineplex Sukhumvit, Ekkamai. The second one is located one on the 2nd floor of Mega Bangna.
This indoor ice skating rink is open for people of all ages. Everyday after 5pm, it will be transformed into an icy dance floor with DJs spinning party music.
The price for adults is 140 Baht and 100 Baht for kids on weekdays: On weekends it's 170 Baht for adults and 140 Baht for kids.
For More Information: Sub Zero Ice Skate
3.) Bon Bon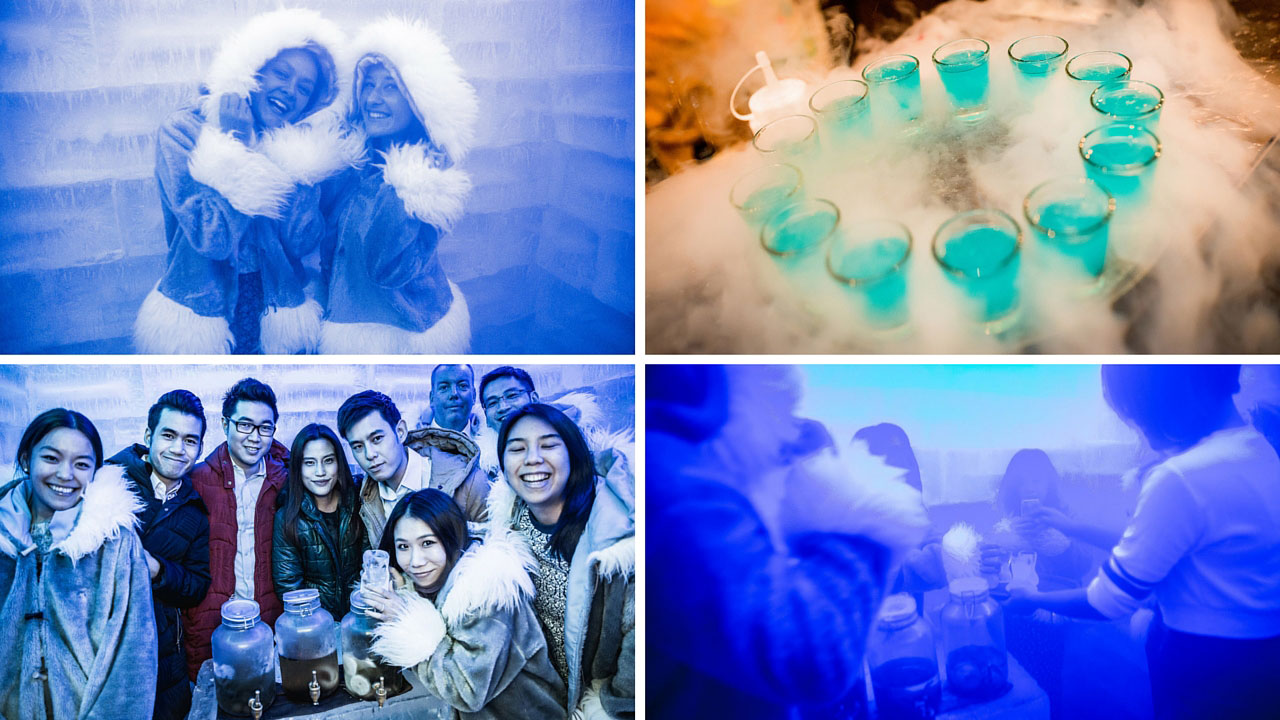 The front spot of Seenspace that once was "Mr.Jones Orphanage" has been transformed into the 19th century adult playground. The "decadent wonderland" themed concept bar features indoor and outdoor seating, along with the -17 Celcius ice room.
At 300 Baht guests can enjoy a free flow of shots within a 15-minutes time period.
For More Information: Bon Bon
4.) Harbin Ice Wonderland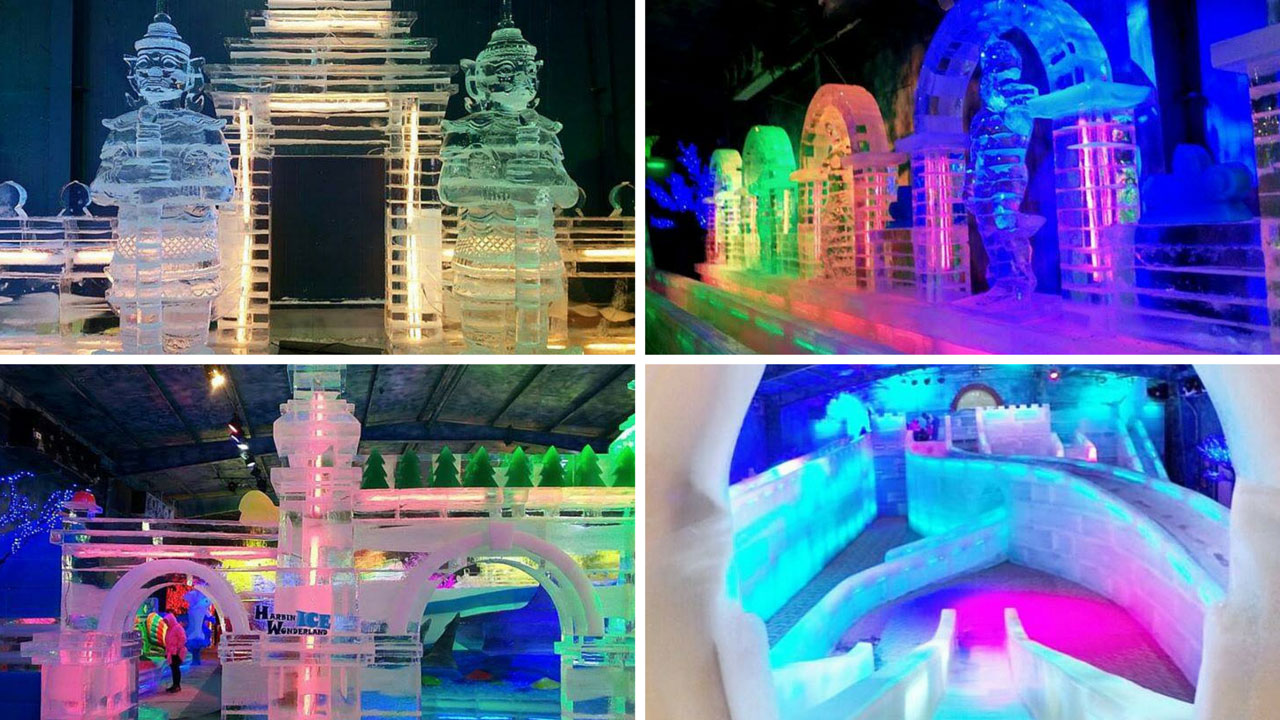 The Harbin Ice Wonderland is an ice sculpture exhibition with the temperature set to as low as -15 degrees. The "Edutainment city"features icy landmarks of the world such as Big Ben, Eiffel Tower, and right next to it is the Harbin ICE bar!
Aside from being seated on the icy seats, you will also be drinking from an icy glasses as well! The entrance fee is 350 Baht for adults, 250 Baht for children below 120 cm, 300 Baht for seniors and 550 Baht for foreigners.
For More Information: Harbin Ice Wonderland
5.) Snow Town Bangkok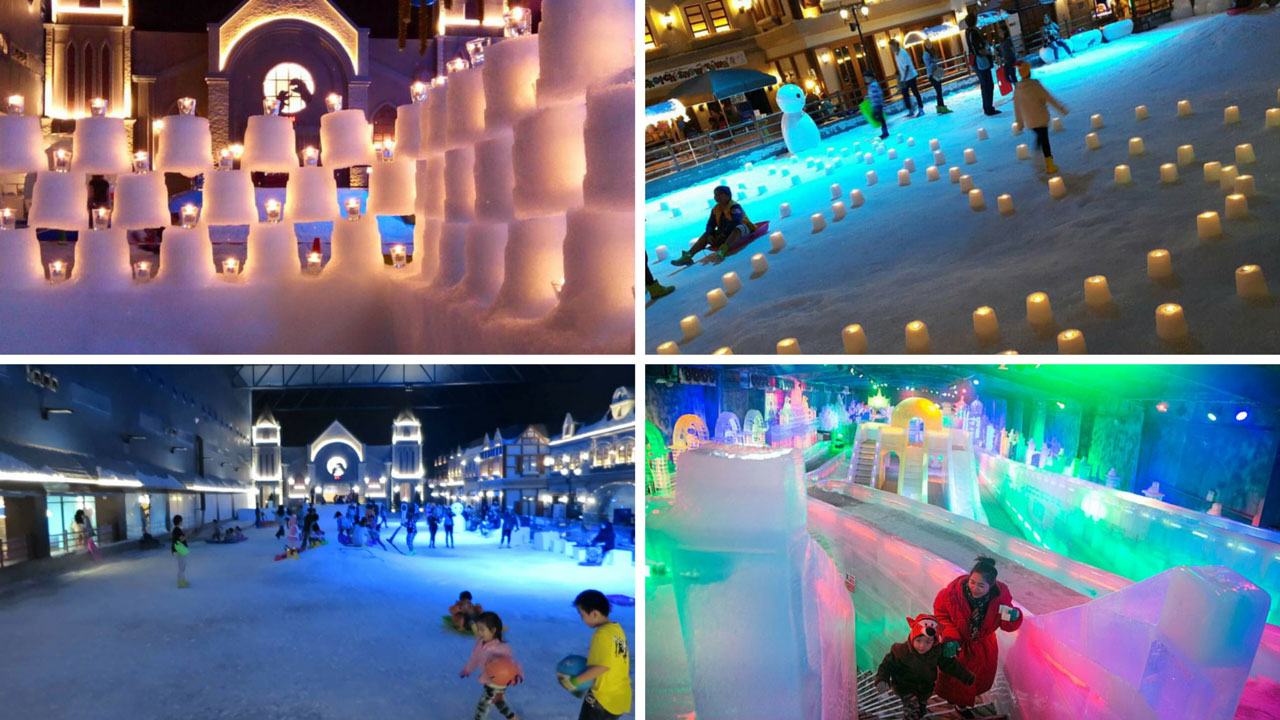 Snow Town has recently opened up at Gateway Ekkamai shopping mall. With 30-40 cm of snow, you can actually ski there. The Japan-themed village features a little Japanese main street, Japanese restaurants, shops and playgrounds.
There is winter gear availabke for rent, such as jackets, gloves and snowshoes. Ski lessons are provided at a cost of 600 Baht as part of a group and 3,400 Baht for private lesson.
The ticket is 100 Baht for people taller than 90 cm, and 80 Baht for children below 90 cm. To play at the snow playground, you will be charged extra: 100 baht per 30 minutes.
For more information: Snow Town Bangkok