5 Reasons to Run with Colour Miles for Smiles 2016: The Neon Edition
Posted March 27, 2016
Operation Smile Thailand, is a non-profit organization dedicated to helping children born with cleft lips and cleft palates. With over 1 in 700 Thai babies born with such a condition, this is a wide spread issue that we as a country and community are facing today. In as little as 60 minutes, and with approximately THB 25,000, a child's life can be drastically changed by a surgical procedure which Operation Smile Thailand offers. These children can then go on to living a healthy life breathing, drinking, eating, and speaking just like any child would. With many untreated cleft lips and/or cleft palates being far more common in rural Thailand than urban areas, city dwellers may not have as much of an opportunity to get involved with the cause even if they wanted to.
Fortunately, our friends at the Colour Miles for Smiles are back at it again on 9th April, 2016 for a 4th year to host another 5km run to raise more funds for Operation Smile Thailand to go towards surgeries for these children born with cleft lips and cleft palates. Since 2013, the run has not only grown in size of participants and the number of sponsors, but most importantly this student-led fund raiser has managed to DOUBLE committed donations every year – starting with THB 300,000 the first year and growing to over THB 1.5m in 2015! And this year, they are aiming to break THB 3m, so what are you waiting for? Be a part of this wonderful event! These are the 5 reasons why we think you should run with the Colour Miles for Smiles in their 2016 Neon Edition event:
1. You are doing it for the kids!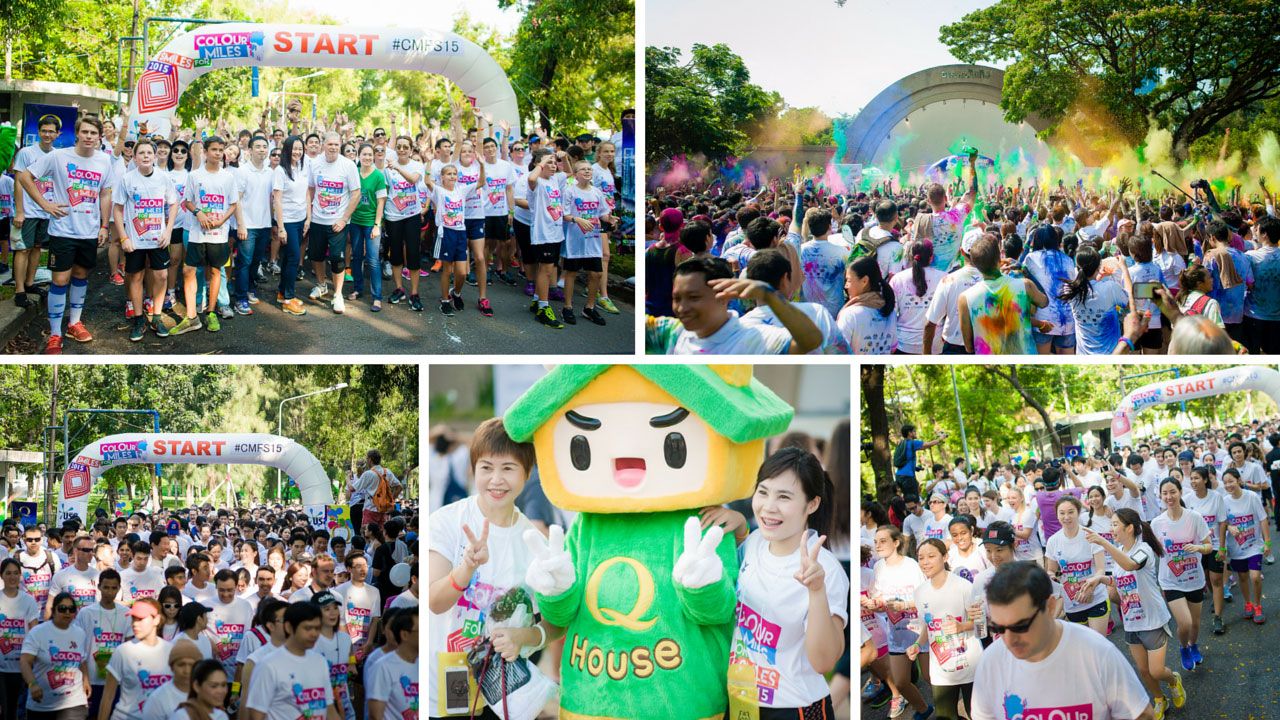 If a group of students can stand up and act for these less fortunate kids, then so can you! Approximately 2,000 babies are born in Thailand every year with cleft lips and/or cleft palates and if you head down on to Lumphini Park, you can be a part of the solution too! All proceeds raised from donations and registration fees will go to Operation Smile Thailand. By participating in the Colour Miles for Smiles run, not only are you raising money but you are sharing your time, talent, and resources as a local community volunteer which ultimately raises awareness for such a beautiful cause. Time to suit up, the kids are waiting!
2. Because who does not like getting splashed with colour?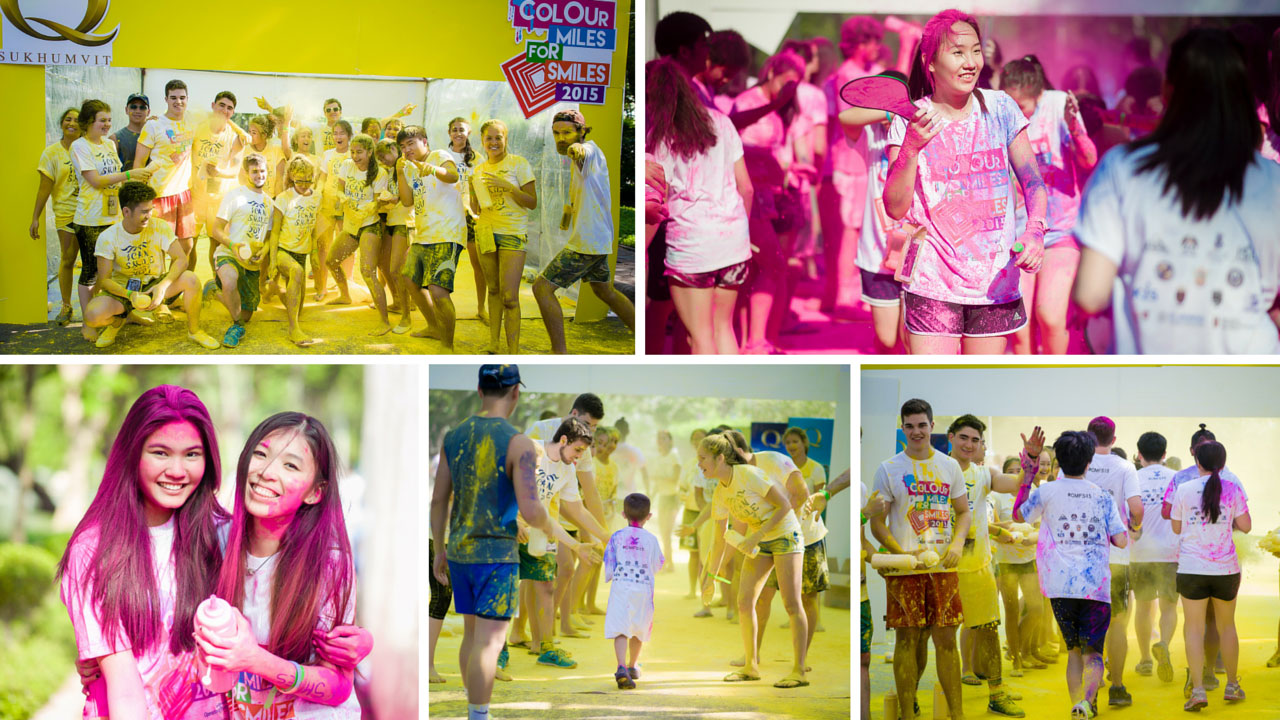 Who said fund raisers cannot be fun? In fact, FUN is the main ingredient of the Colour Miles for Smiles run which intends adds some colour to the event – literally! As runners make their way through the 5km course around Lumphini Park expect to be greeted with lots and lots of colour. Every 1km ran, a different colour will be thrown at the runners so that by the time you reach the finish line, a rainbow cake might mistake you for its mommy.
3. 5km is probably the most you would have walked all week!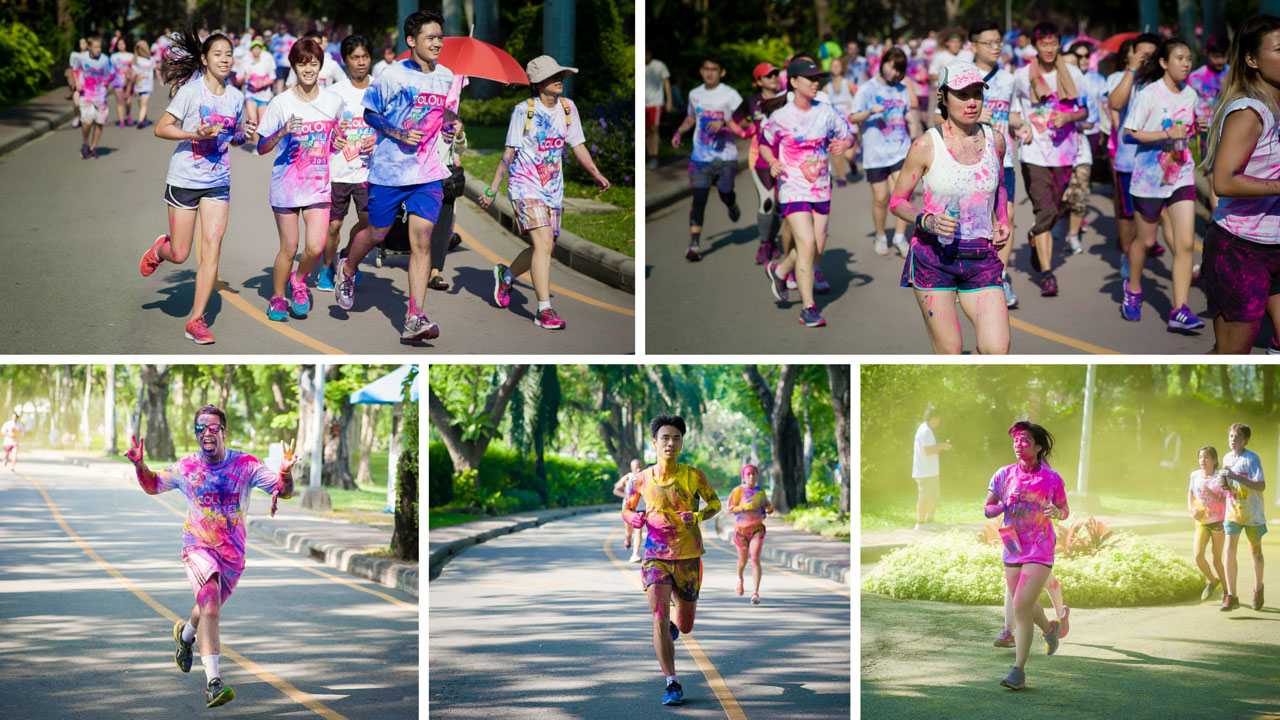 Be honest with yourself, when was the last time you did something healthy for your own body? For those of you who consistently exercise already, good on you! But for the others who may be office dwellers who's only form of exercise daily is a 10m walk to the printer and back, this is the perfect mini-run for you! At only 5kms, this will be the perfect time to ease yourself into some physical activity that will definitely be good for your heart. And to do it for such a great cause, what are you waiting for?
4. Perfect day activity to come out with all your friends.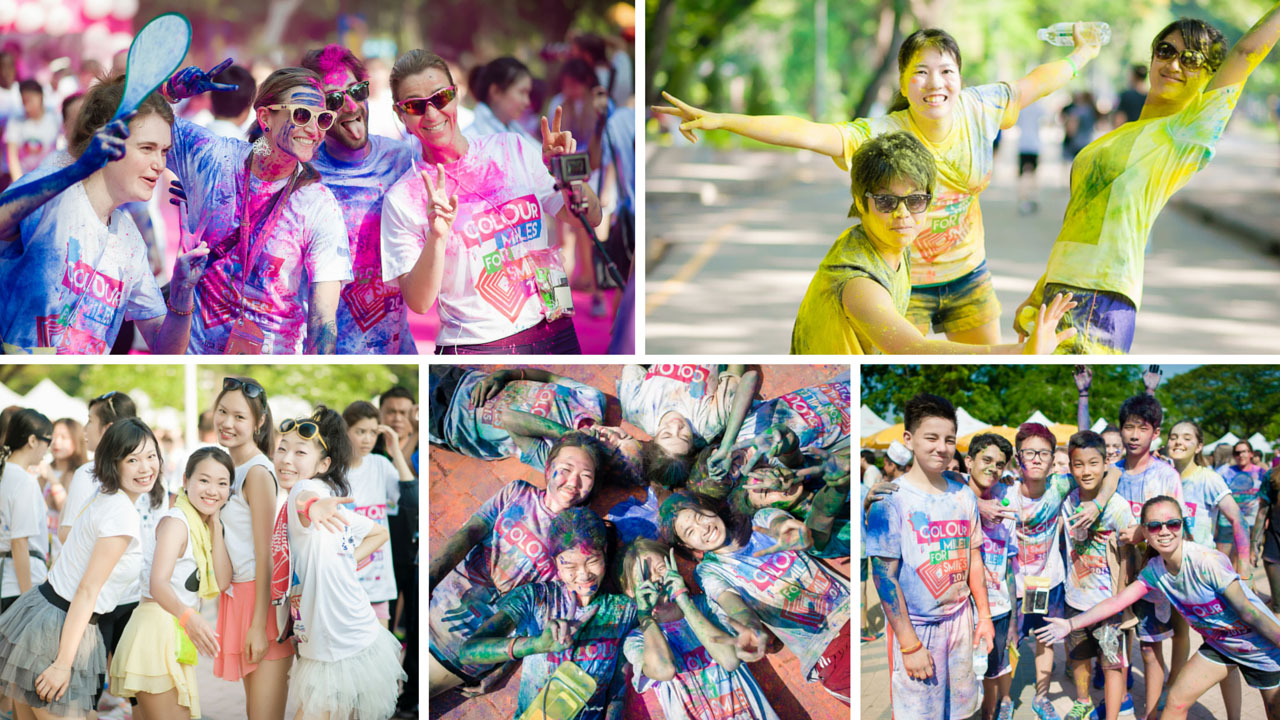 If you are a night owl like us, it is rather hard to find something to do with your friends during the day time. Sure, there is nothing wrong with a group of men doing afternoon tea – but rather than having to talk about how great your scones are, why not go out for a run with your buddies instead. This is the perfect excuse to get the crew out and get creative. We might go as far as to say, why not turn up in full costumes to add life to the party!
5. Race goodies!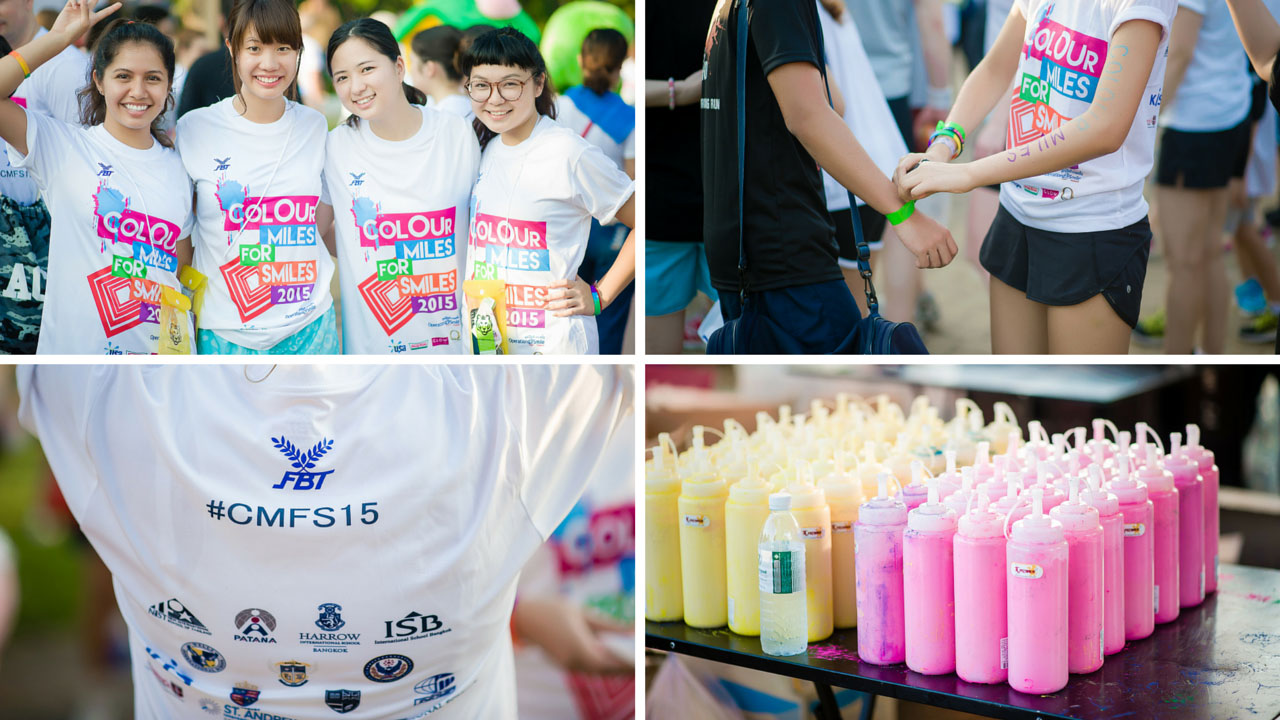 Everyone loves goodies. As a token of appreciation for participating in the 2016 edition of the run, runners can expect to get an official Colour Miles for Smiles t-shirt and wristband (while supplies last). Think about it, not only will you have a lot of fun at the event, when it is all said and done you get to walk around and flaunt in a cool t-shirt that pretty much says how cool you are for running and being part of a fund raiser for Operation Smiles Thailand.
If we were you, we would be heading down to the Colour Miles for Smiles registration page to sign right up! Entry fees are THB 800, but any extra donations are more than welcome. The event on 9th April, 2016 begins at 3:30pm with the run itself starting at 5:30pm. For more information and updates regarding the event, follow the Colour Miles for Smiles Facebook page. We know we are already preparing ourselves, so see you there!