10 Reasons Why We Would Go Back to 808 Festival Again Next Year
Posted December 15, 2015
Remember the time when you visited your adorable Grandparents and they showered you with gifts, food, money, love, and attention? We sure do, but we also remember how it felt when you then had to pack up, get up, and say goodbye. It is always so bittersweet when you have to leave something that was so good to slowly make your way back to real life, but that was exactly the feeling we had as we were walking out of BITEC in the early hours of Constitution Day after experiencing what may have been the time of our lives.
And as much as we would have loved to keep these memories just to ourselves to cherish and hold, it would be selfish not to share our experience with you and tell you 10 reasons why we would go back to 808 Festival again next year. For those who went, you will surely understand and be able to relieve your own sentimental moments with us, but for those who did not make it to the event this year for whatever reason – next year you may have to reconsider!
1) Anime fits right into EDM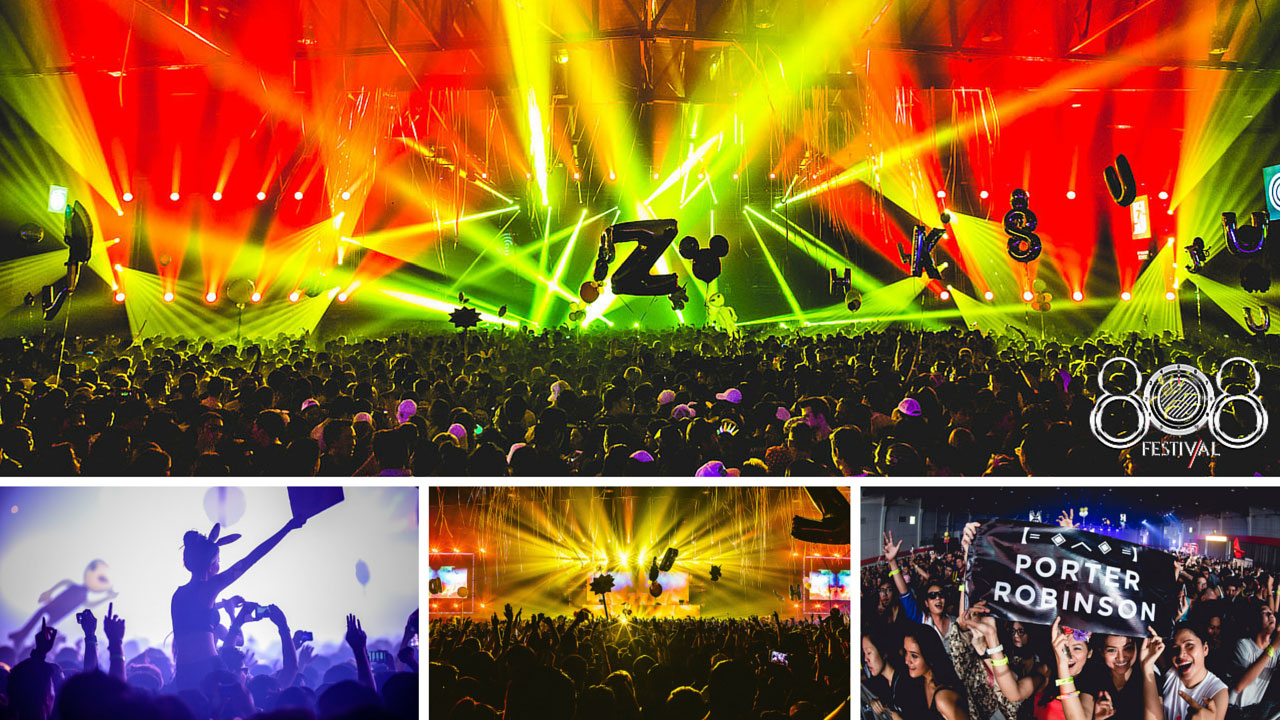 It is not often you see people taking time off from work to ensure they get to a festival early in Thailand. Most of the time the venue fills up after 22:00. But with Porter Robinson coming on at 19:45, there was no reason to wait and for good reason. The young DJ showcased his love for anime with one of the most intense set of visuals we have ever set eyes on!
This must be exactly what "hearing colors" mean because for the whole time he was playing we were mesmerized. Our eyes became dry because we did not want to blink as the tracks from his Worlds album leaked through the speakers and into our ears in perfect pitch. We now understand why he had to release the album twice – it was just THAT good, and even better live!
2) Ever wanted to feel like you were in a music video?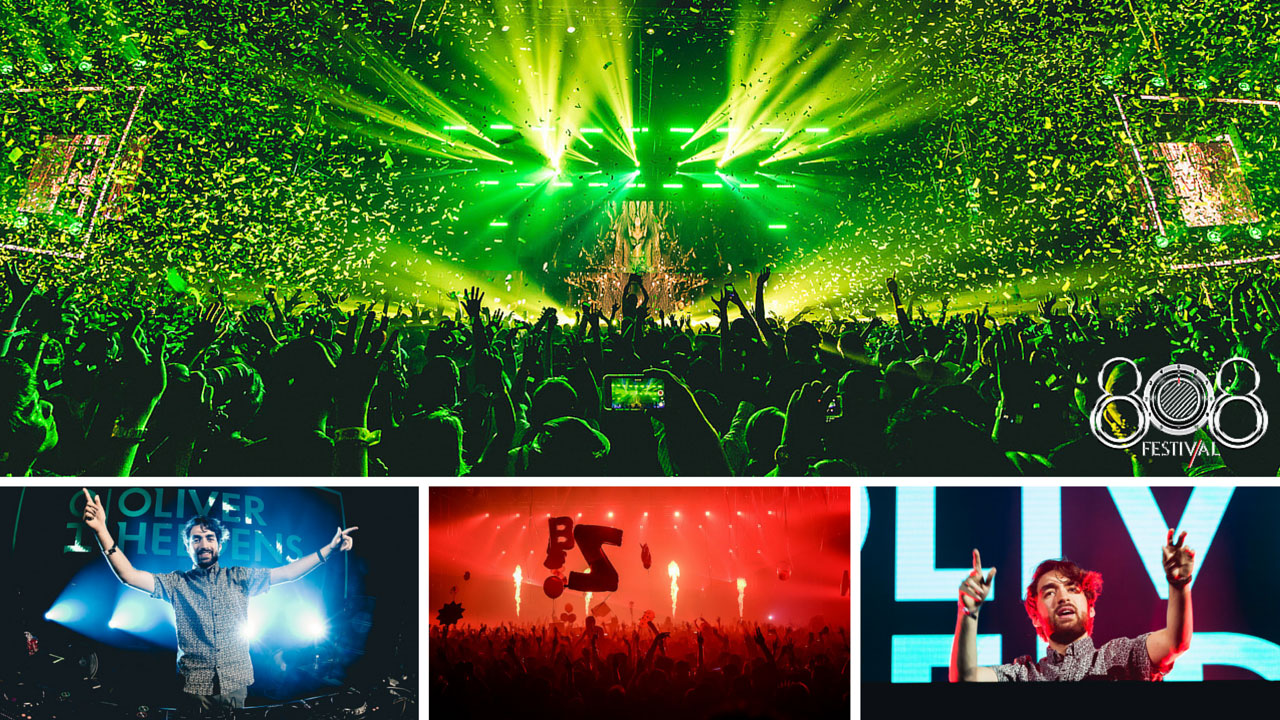 Before coming to these festivals, we make sure we do our homework by listening to songs over and over again so that we really get into the mood. Little did we know, after listening and watching Oliver Heldens' music videos, we would actually get to feel like we were part of one after stepping into 808 Festival.
Now we know how hot Thailand can get, but we were impressed by all the animal jumpsuits that made an appearance to shuffle to Oliver Heldens' energetic future house set just like in his music videos! The attendees payed no mind to the heat and came in full force rocking all types of animal suits (even Pikachu made the cut!). We salute you for your efforts!
3) The sun was shining at night, indoors!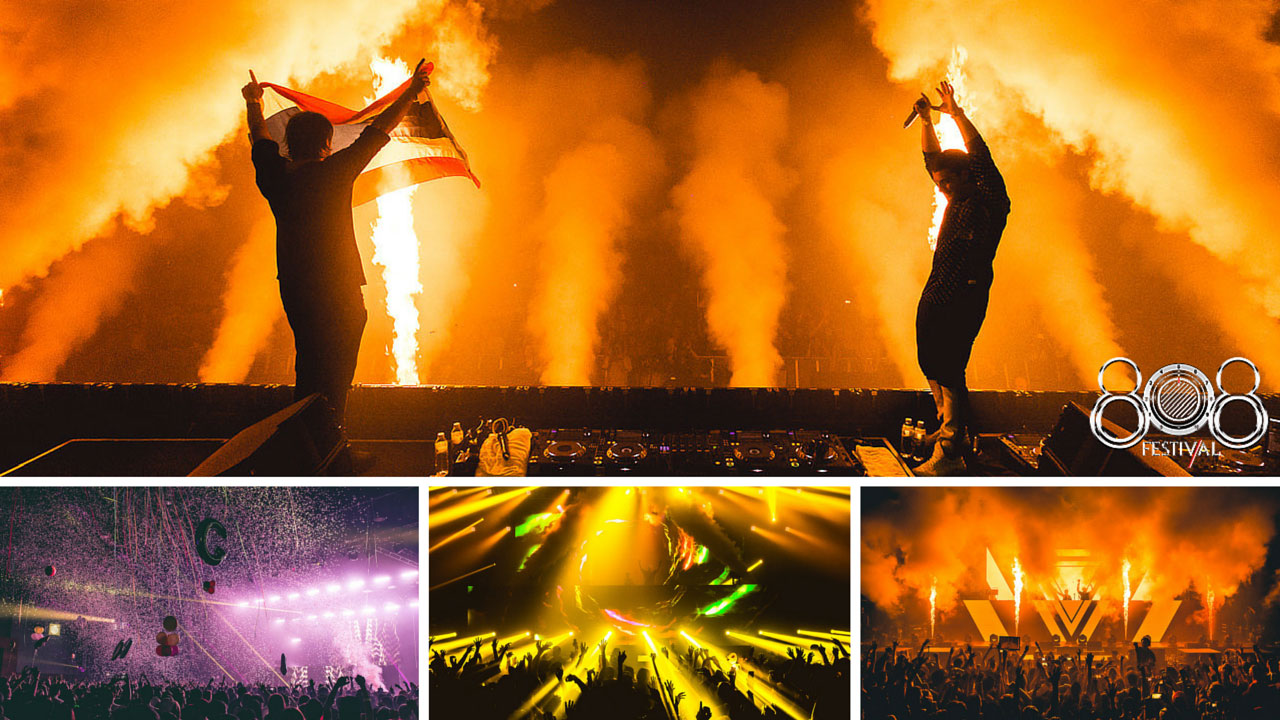 As the heat within the halls started to rise from all the dancing, Axwell Λ Ingrosso gave us another reason to feel warm both inside and out. With their Sun Is Shining track playing the Swedish duo gave us an actual sunshine with the way they used the screens on stage. We almost took off our clothes and started to sunbathe because the warm yellow lights shining on the screens were so realistic.
You may laugh at people who get emotional from listening to music, but until you see something like this, you will never really understand how emotional the moment was. Thanks to the well-let stage, it was a feast for the sense.
4) We could have sworn a DJ embraced us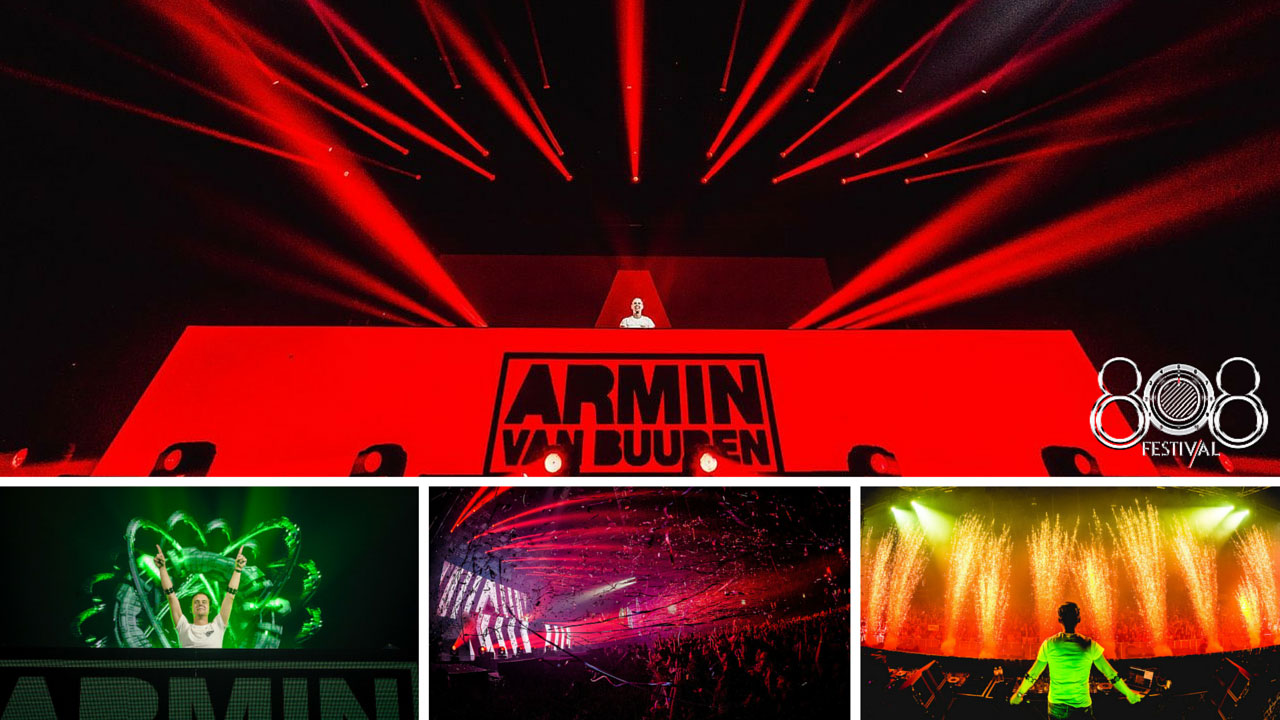 Now if you were not emotional after the Axwell Λ Ingrosso set, we might understand as some of you are tough cookies. But we pretty much guarantee everyone broke down in tears when the jazz trumpets hit full volume as the #4 DJ in the world tried to Embrace us with his unique sounds from his new album.
We do not care how manly you are, but the moment that Armin van Buuren asked us if we were ready to be put into a state of trance, we were sold. There was so much love in the hall at that moment – and it is exactly moments like these that made coming to 808 Festival worth it.
5) And somehow the energy level brought DJs back to life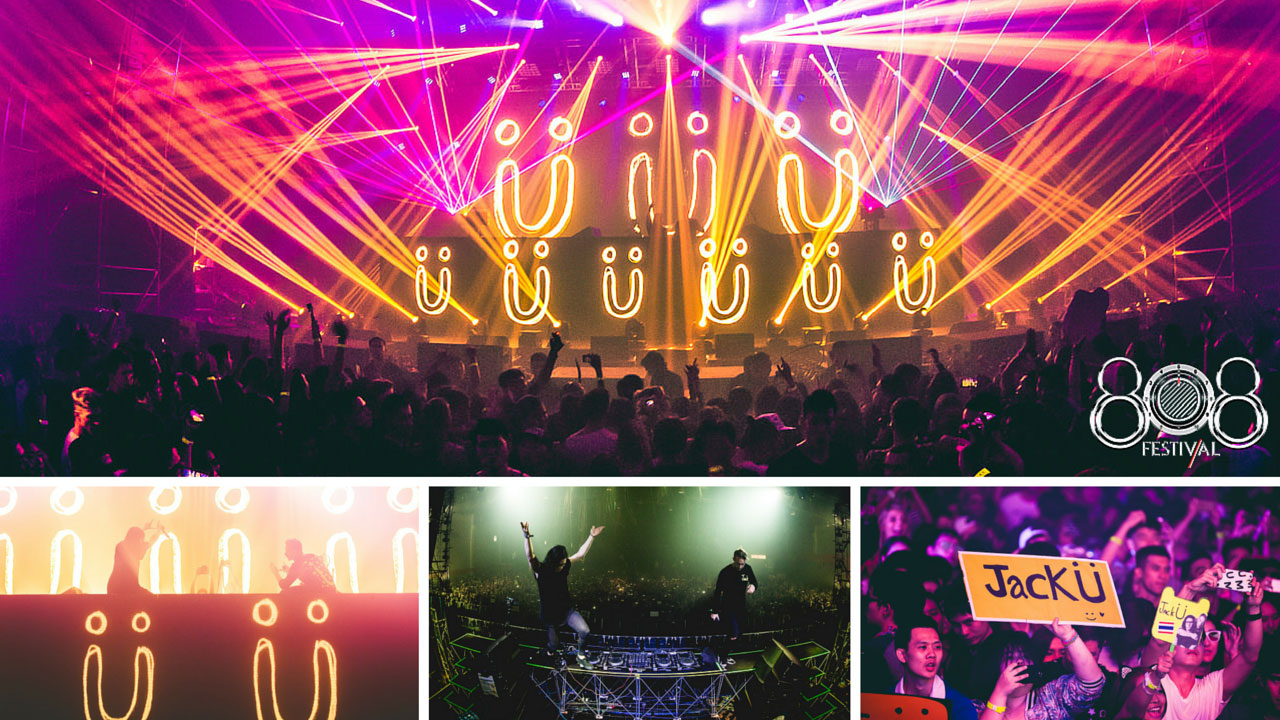 Somehow, 808 Festival managed to seamlessly transition from house to trap. Following the emotional set from AvB, Jack Ü cause the crowd to raise the roof! The energy we felt was unlike any other place and this really showed when Skrillex and Diplo each took turns playing dead as they asked the crowd to bring them back to life. If you did not go deaf at that point, then good for you, but that noise and energy showed us that festival goers in Thailand have a level of energy that can rival any other country in the world!
6) The Sunn Arena was on FIRE!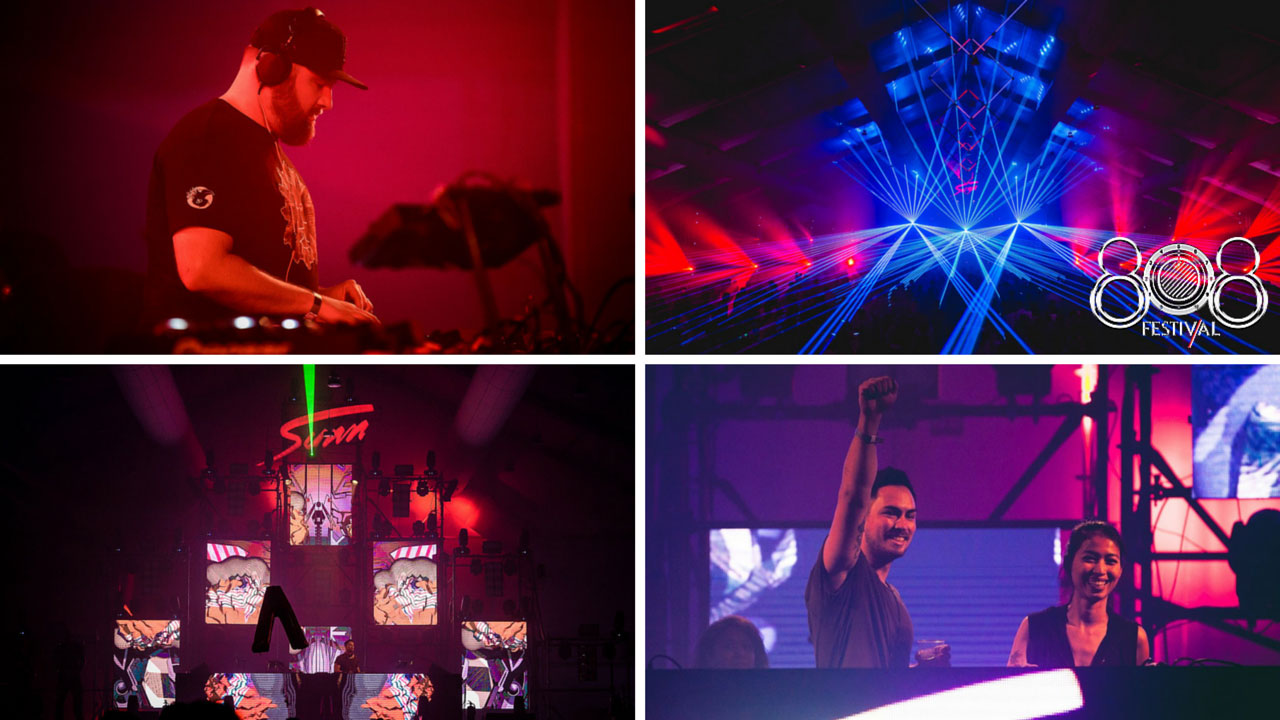 The Sunn Arena lived up to its name. It was never supposed to be just "808 Festival's second stage" – not even close. Sunn was a beast of its own. To put it in other words, the talent on show at the Sunn Arena could have easily headlined a festival of their own! What may have started as an experiment has clearly turned into a permanent set-up and everyone seems to have warmed up to the idea. The Sunn Arena was always happening and some swore by it the entire night! It helped that the special dome-shaped hall that housed the arena was oh so groovy!
7) "Something new" is not just the name of an Axwell Λ Ingrosso track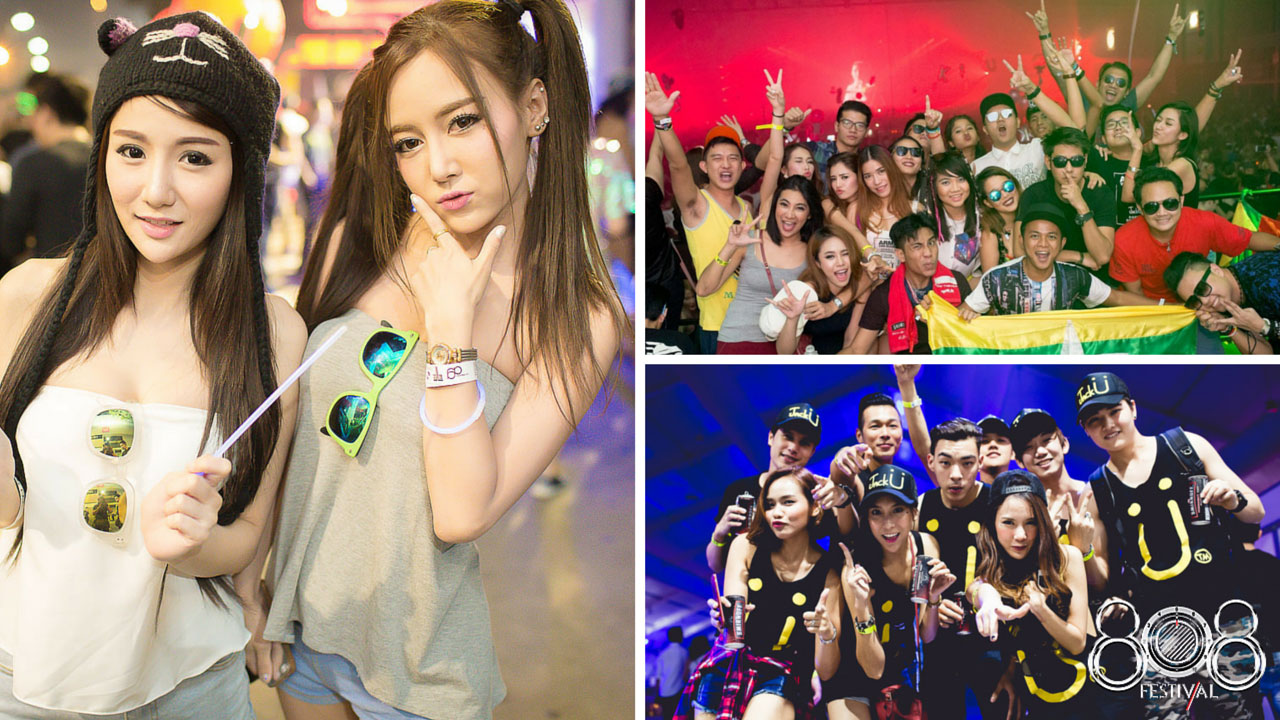 After Jack Ü finished their set at 02:30 attendees at the 808 Stage on their way out had the opportunity to witness Mr. Jamie Jones playing his final 30 minutes on the Sunn Arena. Whether this was intentional or not, it was pivotal as some attendees got the chance to experience what senses the techno and house sound actually can deliver. We are ready to bet that the genre gained a truck load of unexpecting fans in Thailand and next year; the Sunn Arena may just have to get even bigger to accommodate.
8) Two Stages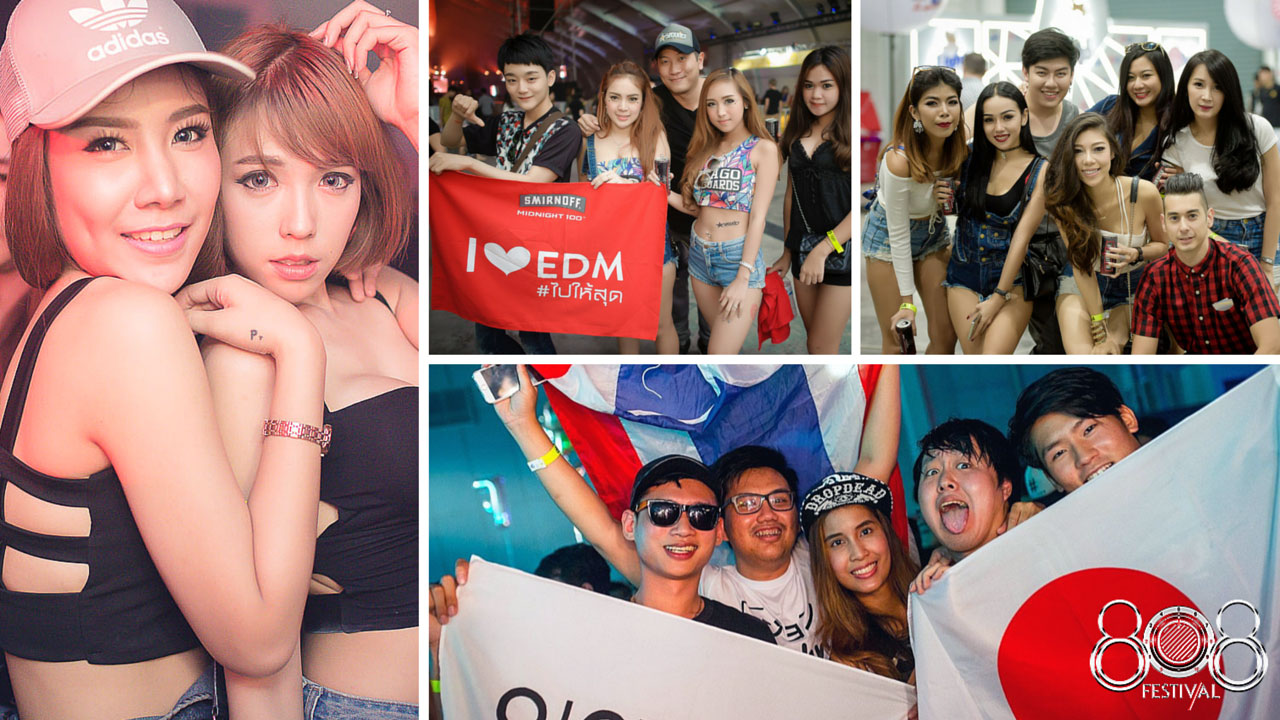 One of the things we were worried about when hearing that 808 Festival decided to retain the 2 stage set-up was how they would be situated. However, when we saw the floorplan and actually got to walk around, it was perfect. Three entrances allowed us to switch from genre to genre with ease and really move around the festival as we intended to do to take in as much as we could!
9) A reason to renew our passports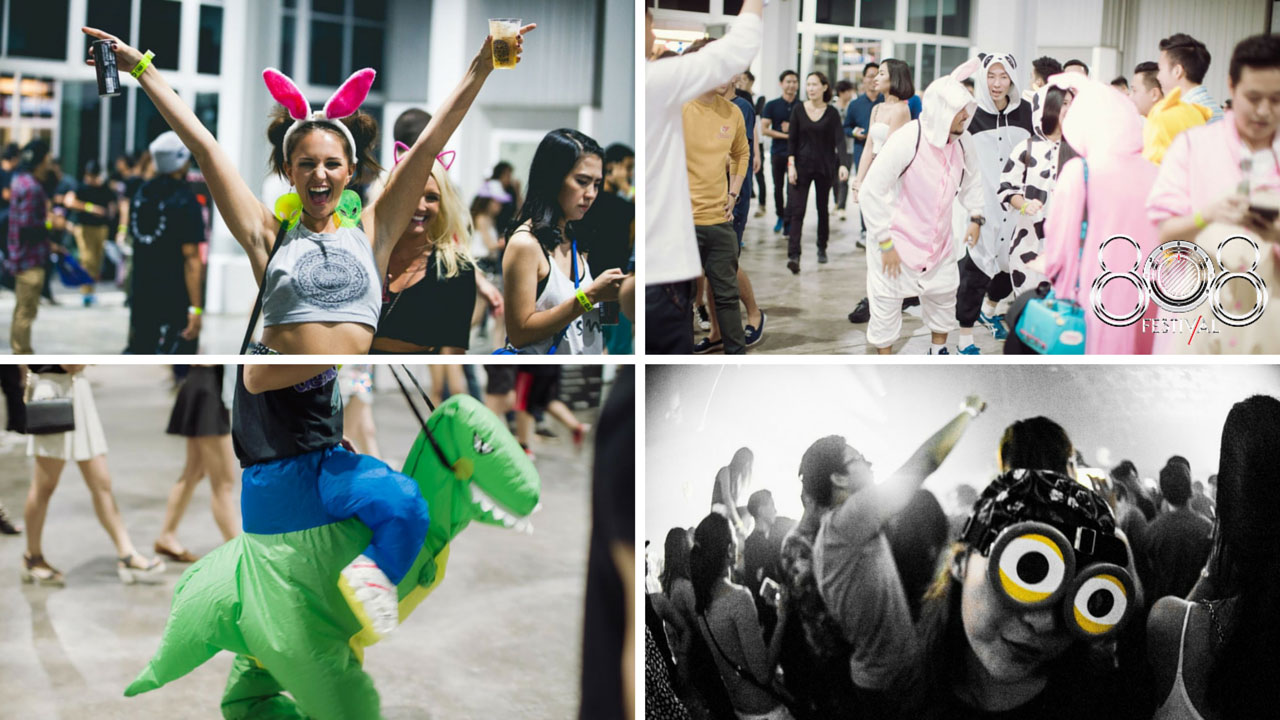 There were enough flags at 808 Festival to allow us to pretend like we were the United Nations for one night. We saw teams reppin' countries from all over the world, so many that there were enough flags to ensure that pretty much every continent was covered except for Antarctica. This is what we loved and with so many people from different cultures and backgrounds joining as one, the new friends we made from all over the world was worth the sore legs the next day and probably a few plane tickets in the upcoming months!
10) Flying to a festival? How about taking the BTS instead?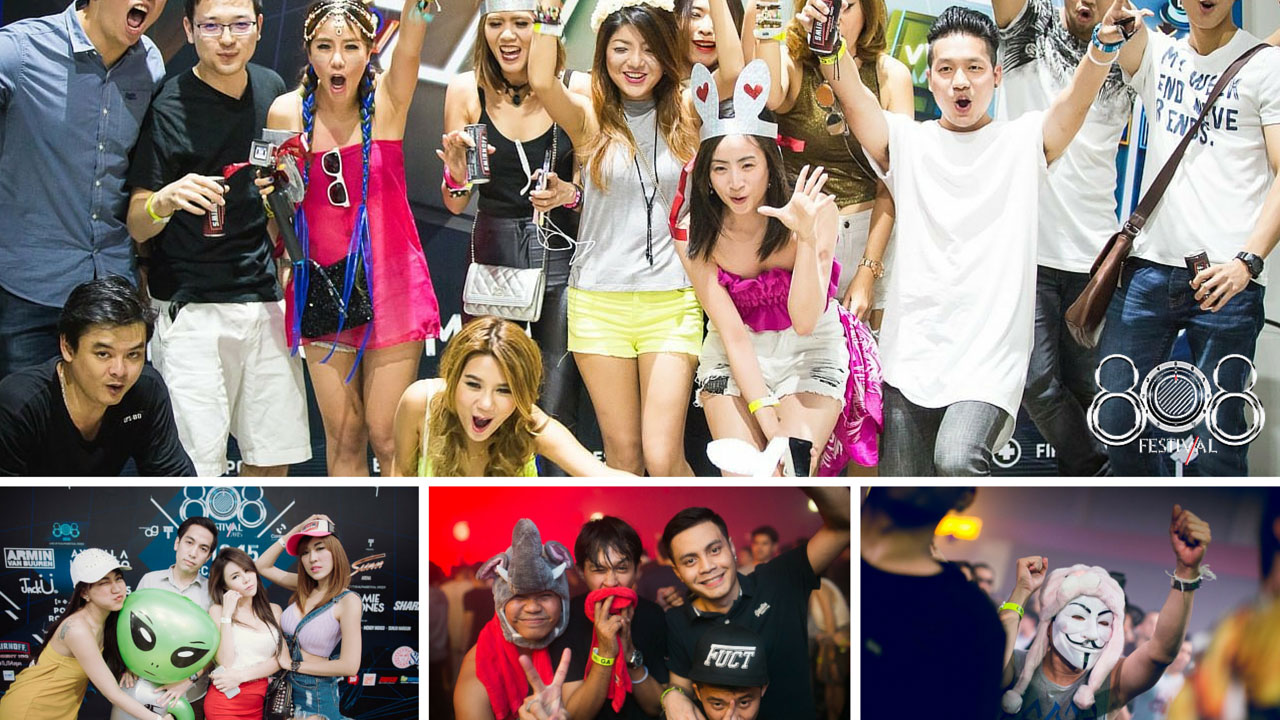 It may have cost you in excess of THB 20,000 to attend a world-class festival a few years ago. Attending one involved long hours spent planning your trip to a foreign country, booking a hotel room, and trying to find someone to go with you – that is if you were able to even buy the ticket. Clearly things have changed. Now, Thailand can claim to be host to a world-beater of a festival and we have the organizers of 808 Festival to thank for that.
With the right planning, you can now see world-class DJs playing in front of world-class production in our backyards for a fraction of the price. Months of planning can now become a split second decision made after finishing those 9 to 5 hours at the office!
We do not know about you, but if these 10 reasons do are not enough for you to go back to 808 Festival again next year, then we do not know what will! See you in a year!