Thanks to Social Media we keep stumbling across food porn on a daily basis. It's the kind of pictures that, once seen, they are hard to forget, leaving us with watering mouth and growling stomach. The problem? There is just not enough time to pay all those shops a visit. One would wish, they would be all conveniently located at one place. The good news? For once, they actually are! Welcome to Hungry Fest!
Food and eating are a great deal to all of us, therefore let us introduce to you the ongoing food festival that goes by the name Hungry Fest. This festival features a variety of booths, offering everything from food, drinks, pastry and lots more. The 3-day event is still ongoing and happening at The Emquartier, right by the EM District.
The three renowned food blogs Starving Time, Eat Guide and Hungrylist, have joined forces to establish the Hungry Fest. All shops were carefully selected, and there are more than 70 booths in total. Let us give you a sneak peek on some tasty bytes we came across before you go and check it out yourself!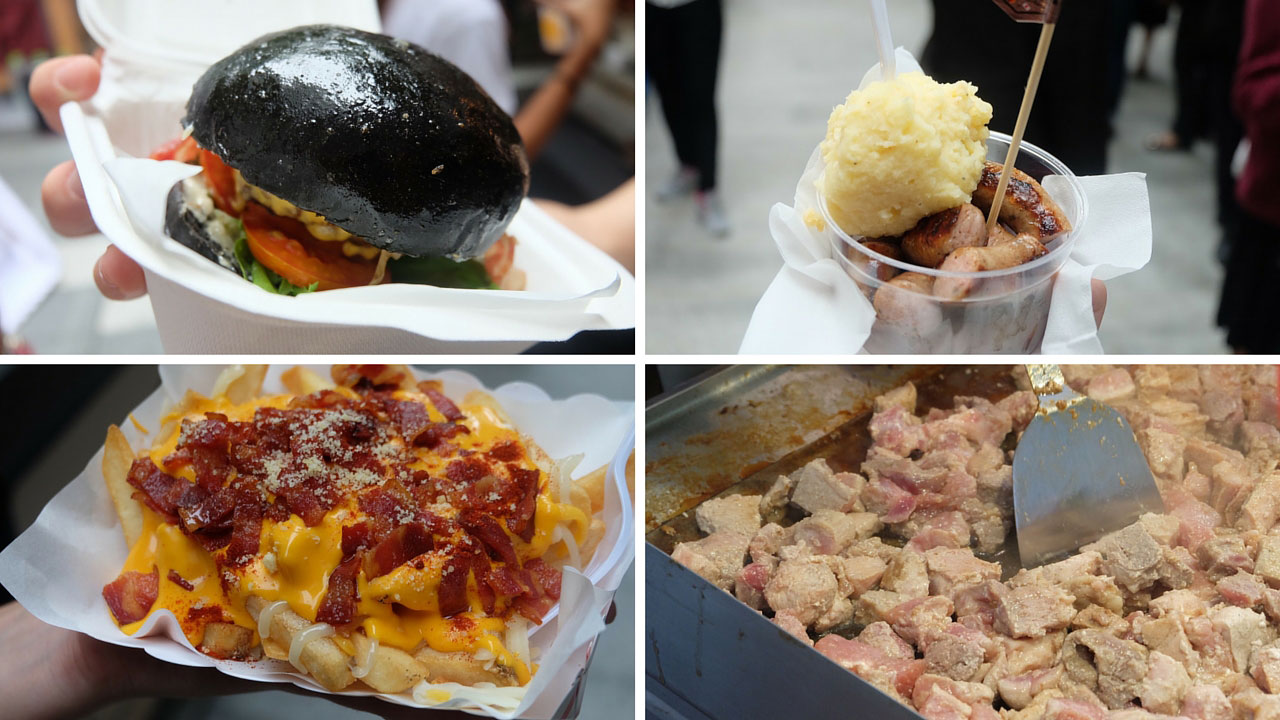 There are lots of different tastes, from different countries, such as Thailand, China, Japan, India, Europe and many more. You can find a variety of BBQ, burgers, sausages, steaks, french fries and other comfort food. Let us mention some of the shops we enjoyed while having at stroll at the festival. The first one is called "Gjlecker", which is a sausage shop – the menu has various kinds of sausages to choose from, coming along with a topping of mashed potatoes. Another "Must Eat, Can't Miss" is "Fries Day" – French Fries covered with melted cheese, covered with fried bacon. You will be drooling at first sight! Last but not least, of course, a Burger booth. Don't leave this festival without having a burger at "Look At Me Burger", which is definitely a hit for all the girls that pass by. Why? Find out yourselves; you will thank us later! ;)
For those with a sweet tooth, worry not, you have not been forgotten! If you haven't caught up on the latest Korean dessert trends yet, head to "Bbao Bbao, Ice Shabu". If you are into cookies, check out "Café Au Lait" – their cookies are crunchy on the outside, while soft on the inside. Besides those two shops, you will find a large variety of shops offering ice cream, waffles, cakes, mango sticky rice and much more.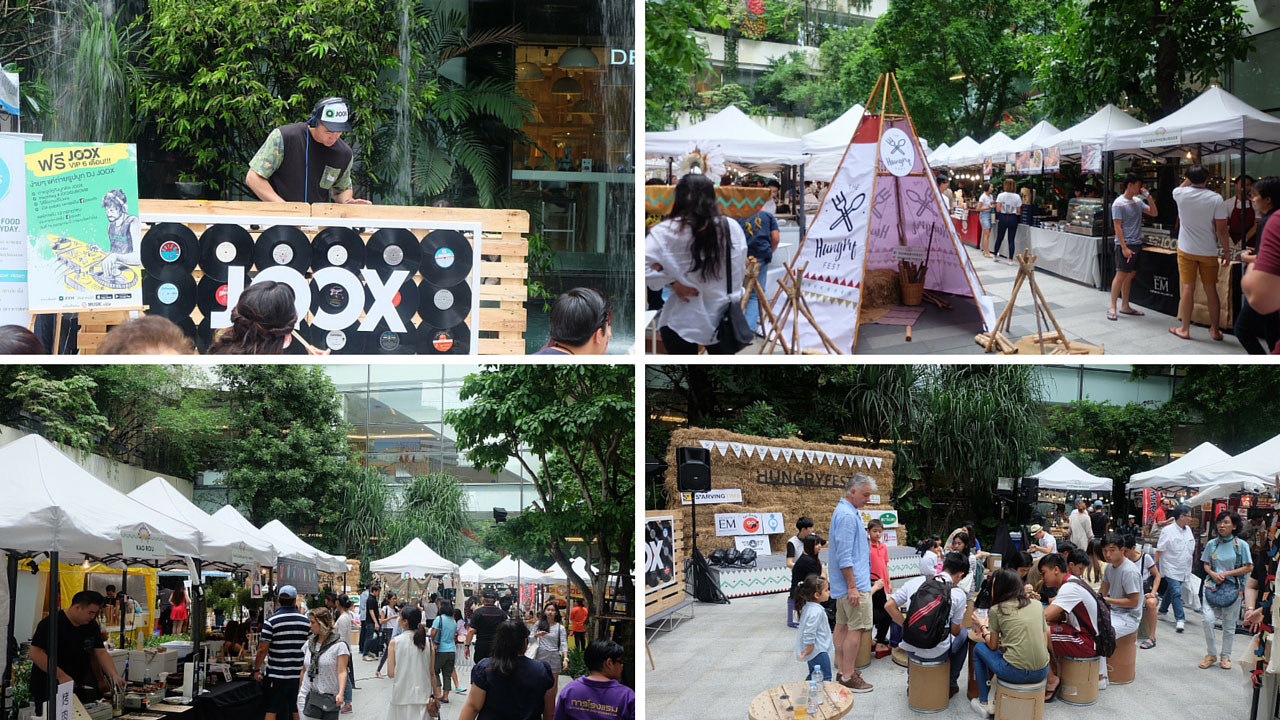 The mentioned shops, and the pictures in this article, only cover a small percentage of the whole festival. Rest assured that there is so much more to explore, and there really is something for everyone's taste. There is also a hangout area with seating. Taking care of the event's soundtrack is music streaming application JOOX, which is present at the event with a booth and its own DJs. The 3-day event started on 1st July and will go on until 3rd July, daily starting at 10am. If you travel by BTS, get off at Promphong Station (Exit 1). In case you drive by car, there is parking space available at the shopping mall. For more information about the festival you can visit the official Facebook page at Facebook or Instagram.