Going to the movies is fun. Depending on the occasion, it can be even more fun if it's at a first class cinema theater. The good news is, Bangkok is home to some of the world's most luxurious cinemas.
You may be wondering what makes those cinemas luxurious and what might justify their prices. Well, let's have a look.
These movie theaters promise to give you an 'experience' like no other and yes, they are serious about it. Once you purchase the ticket, expect everything from a personal waiter service, private lounges, sofa beds, champagne and supreme privacy!
Here they are: the top 5 most luxurious cinemas worth visiting in Bangkok, in no particular order!
1.) Embassy Diplomat Screen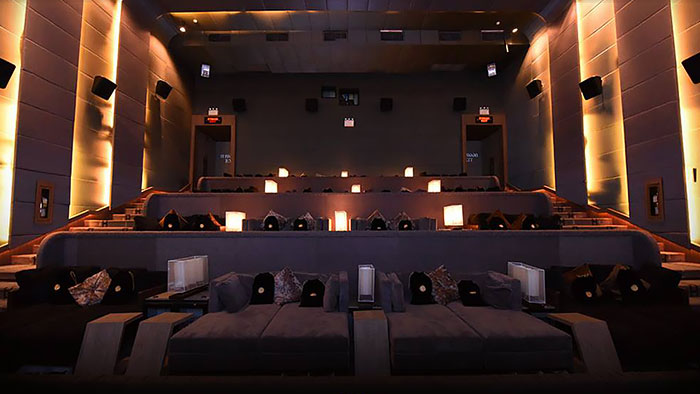 Do you still remember the grand opening of Central Embassy in 2014, that brought in the most luxurious multiplex in the world to Bangkok?
Being the former British Embassy, there is no doubt that Embassy Diplomat Screen is one of the poshest cinemas you will ever find here in Bangkok.
The cinema was designed by the famous Diego Gronda, Managing and Creative Director of Rockwell Group Europe, who has more than 20 years of experience in high-end hospitality.
There is no standing in line here for the ticket booth, as there is designated staff to welcome you and take your "movie order".
With only 5 theaters with around 30 seats each, you will feel as if you are flying first class.
In your seats you will find pillows and blankets, all you can drink minibar, private mini lights, a phone charger outlet and a concierge button to call for food and drinks whenever you feel like it. The cinema event has its own wine cellar! Click here for showing times.
Price: 900-1,200B/Person
Location: Central Embassy | Phloen Chit BTS (see map)
2.) AEON Theater, Quartier Cine-Art at Emquartier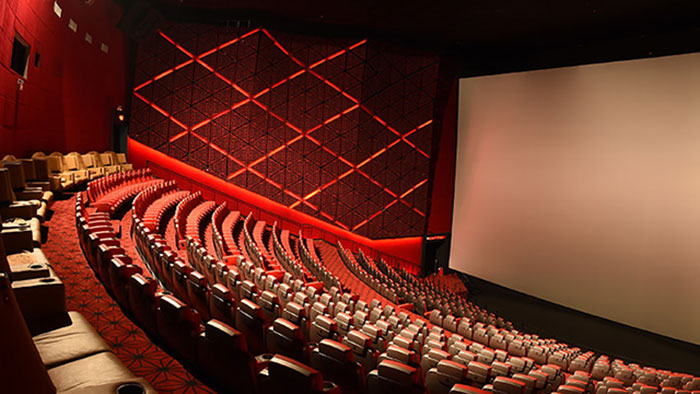 The newest theatre in town, Quartier Cine-Art promises to be the 'it' place that gives a whole new level of movie experience, with its extraordinary visual quality that claims to be 20 times clearer and brighter than the competition.
You won't need to worry about the empty stomach as at the AEON Theater, you will be served with a pre-movie meal, with a choice of Western or Japanese food, from the famous Dean & Deluca.
If you want to experience the one and only AEON Theater in the world, head to Emquartier. Click here for showing times.
Price: 1,000B/ Person, 1,800/ Couple
Location: Emquartier | Phrom Phong BTS (see map)
3.) Enigma at Paragon Cineplex
The Enigma Theatre at Paragon Cineplex is among the most expensive, the most elite and the fanciest cinemas in the whole of Bangkok.
Enjoy yourself in one of the 35 reclining sofa beds, with a complimentary glass of booze and tasty appetizers that will be served to you right at your seat.
Click here for showing times.
Price: 3,500B/ Couple
Location: Siam Paragon | Siam BTS (see map)
4.) Bangkok's Airways' Blue Ribbon Screens at Paragon Cineplex
If you think the regular theatres at Paragon Cineplex is already comfortable, then check out Bangkok Airways' Blue Ribbon Screens.
The adjustable seats with reclining armchairs can go completely horizontal, and with pillows and blankets it's just like watching a movie from your bed at home! It might be even more comfortable here!
Before the movie starts, make sure that you pamper yourself with the complimentary drink, snacks and even a 15-minute massage. Click here for showing times.
Price: 1,100B/ Person or 2,000B/ Couple
Location: Siam Paragon | Siam BTS (see map)
5.) BSC Diamond Screen at Esplanade Cineplex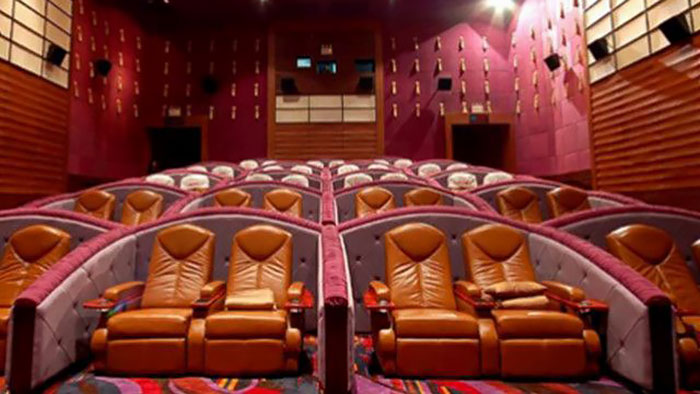 BSC Diamond Screen is the only luxury movie theatre that is located a little bit outside of the city center of Bangkok. It features 2 VIP theatres with 30 seats each.
You can expect the same luxury without having to fight the traffic all the way to Paragon. Of course, you will also be served with complimentary snacks, drinks and even a foot massage. Click here for showing times.
Price: 700-800B/ Person
Location: The Esplanade Mall | Thailand Cultural Center MRT (see map)